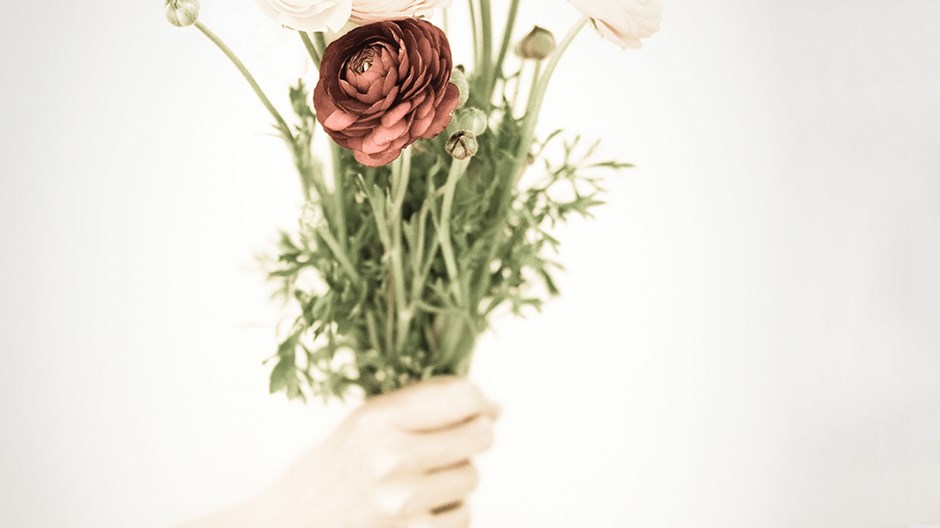 Image: iStock
Dear Church,
I trust this letter finds you sustained by your Groom as you face bombings and threats on one side of the hemisphere, and attacks of a more offhand sort on the other. By now you have likely received word of a popular blogger confessing his boredom with your recent Protestant iterations, noting that he instead connects with God by building his company. At the least, I was heartened to see it spark a lively discussion about who you are and what exactly the Spirit had in mind when he showed up in Jerusalem 1,980 years ago to kick off this whole crazy thing. (I imagine those are sweet memories for you, seeing your people giving their things away with abandon, like it was the end of the world.) As you near your 2,000th birthday, we rugged individuals in the land of a thousand denominations are wise to get reacquainted with you.
Outside your walls, of course, you continue to be derided for all manner of intolerance, backwards thinking, and political apathy. But inside your walls, at least from my narrow vantage of Christendom, you are quite the hot ticket these days. A whole generation of evangelical Christians has grown impatient with inherited ways of gathering together.
From pastors like Eugene Peterson, we have learned to question modes of worship that mimic the mall and the stadium. From theologians like Robert Webber, we have discovered a much longer and richer history than our Sunday school teachers ever mentioned. We bandy about words like ecclesiology and sacramentality to demonstrate our new, sophisticated ways of thinking about you. Just this week, we wore our ashes proud. And when the popular blogger confessed to finding you a bit hard to get through, we were quite ready to pounce with charges of individualism and narcissism, and proclaim our love for you, the institution.
You might think I'm writing to throw my lot in with your strongest defenders. After all, I've faithfully attended one of your high-church Anglican iterations for seven years, watching with disdain as peers hop from building to building, seeking an "awesome" and "powerful" worship experience (and attractive members of the opposite sex). Instead, I'm writing to apologize. While claiming publicly to have loved you as Christ does—like a spouse—in spirit I have loved you like an on-again, off-again fling. My faithful attendance suggests a radical commitment to gathering with your people. But many Sundays, my heart is still in it for me. And while I think the blogger is ultimately misguided about his relationship (or lack thereof) with you, I can appreciate his honesty. At least he's not leading you on.
Here's where I need to confess my true feelings about you, Church: The romance of our earlier days has faded. The longer I have known you, the more I weary of your quirks and trying character traits. Here's one: You draw people to yourself whom I would never choose to spend time with. Every Sunday, it seems, you put me in contact with the older woman who thinks that angels and dead pets are everywhere around us. You insist on filling my coffee hour with idle talk of golf, the weather, and grandchildren. As much as I wax on about the value of intergenerational worship, a lot of Sundays I dodge these members like they're lepers. (This is of course my flesh talking, to borrow a phrase from one of your earliest members.) Many Sundays I long to worship alongside likeminded Christians who really get me, with whom I can have enlightening, invigorating conversations, whom I'm not embarrassed to be seen with in public. I confess to many times lusting over one of your sexier locations, wondering if I would be happier and more fulfilled there.
It hasn't helped that you have made growing demands of me, something I also confess to resenting. Truth be told, it strikes me as a bit clingy. I've now served on the church board, played piano at Friday night worship services, taught Sunday school. You also want me to give you money every week—when I still have student loans to pay off? I am there not to be served but to serve, of course. But I do wonder when these investments of time and energy will pay off. A bit of appreciation from fellow members would help.
While we're at it, let me make one more confession: I resent how much you want to go out these days. I don't understand why we can't stay inside and reconnect over a cup of wine. After a stressful workweek, I want to be renewed and refreshed, to feel myself falling in love again with the Groom. I want the kind of connective mornings we had when I first met you. I admit to finding our morning routine a bit snoozy as of late, especially on Sundays led by a guest preacher. (Another sports metaphor?) And you think going out and mixing it up with refugees and orphans and homeless people is what we need? Granted, their needs are a bit more tangible than mine, but I'm starting to think mine are being ignored entirely.
Well, this letter turned out to be more negative than I wanted. But with all the conversations about your central place in the life of God's people, I needed to put all my cards on the table. And to apologize. Because even though in practice the aforementioned blogger and I are worlds apart, in spirit we are more similar than might be assumed. The difference is that I mask my Sunday morning self-centeredness with a "nuanced" theology of worship.
I believe your Head would have choice words to describe me. Make no mistake: Until he changes my heart from the inside out, stoking in it an ever increasing flame of sacrificial love for you, I'm no better than a whitewashed tomb—or, to put more fine a point on it, a worshiper who in truth longs to get back under the covers.
In remorse—and hope,
KRB
Katelyn Beaty is managing editor of CT magazine.
Have something to add about this? See something we missed? Share your feedback here.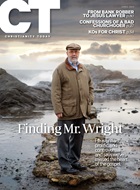 This article is from the April 2014 issue.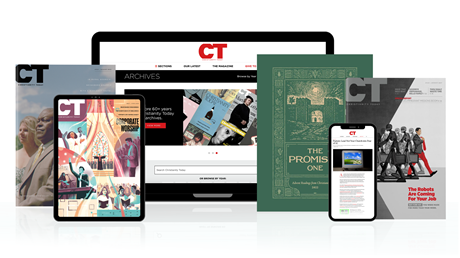 Annual & Monthly subscriptions available.
Print & Digital Issues of CT magazine
Complete access to every article on ChristianityToday.com
Unlimited access to 65+ years of CT's online archives
Member-only special issues
Subscribe
An Open Apology to the Local Church
An Open Apology to the Local Church