true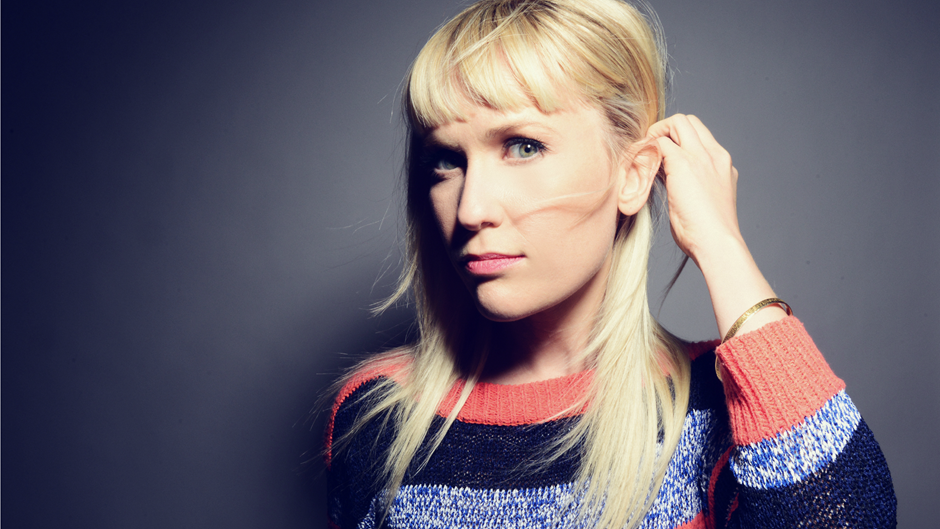 Image: Courtesy of Melanie Penn
Melanie Penn wasn't entirely sure what she believed when she moved from Virginia to New York City in late 2000. She had been raised in a Christian home, but was "a bit of a lost soul" when she arrived in the Big Apple.
"I was very melancholy and victim to the ebbs and flows of my social life, circumstances, and my inner state," she said. "I thought the remedy for my sad state of mind and heart would be hidden in the city, and somehow I would find it. I did not."
At least not right away. A year later, she watched from the roof of her East Village apartment as the World Trade Center towers came crashing down. She thought, I have to get my life together. Things could end at any moment.
She ramped up her quest for answers by turning to the only church she knew of: Redeemer Presbyterian. After hearing several of Tim Keller's sermons, something clicked. "I had a powerful experience with Jesus one Sunday. I rode the 2nd Avenue bus home and knew my life would never be the same. Remedy found."
These days, Penn spreads word of the Remedy through her work at Redeemer, where she serves as creative and events director for City to City, Redeemer's church-planting ministry, and through her art, as an independent singer-songwriter who recently released her second album, Hope Tonight, last spring.
Like her stellar 2010 debut, Wake Up Love, Penn's new record is produced by Ben Shive (Andrew Peterson, Bebo Norman, JJ Heller). It's light and airy, much like Penn's pleasant soprano, and, as the title implies, relentlessly hopeful. The Phantom Tollbooth says it's "simply enchanting," naming it one of the best albums of the first half of 2014. CCM lauds its "inventive melodies," and World says "the album glistens, echoes, and casts soul-deep shadows in all the right places."
Theology is in full bloom on Hope Tonight, though it may seem to be merely budding. Pay attention closely, and you'll hear it — softly, subtly, but surely. "All the songs are 'Christian' in some way," Penn said. "I've never written a song with Jesus's name in it. But all of my songs are about Jesus, and they are all for his name."
Penn says it's a mantra she has learned at Redeemer, from Keller.
"There's no distinction between 'Christian' and 'non-Christian' art," she said. "If art is true and beautiful, then it has to point to Christ himself. Art makes us thankful. Art shows us there is more to life. Art awakens the soul."
Penn's pastor, and her employer, has enjoyed watching her grow.
"Melanie has listened to what we say at Redeemer about Christian songwriting," said Keller. "It is not always about overt Christian themes, but about giving a Christian perspective on all of life. This makes her not simply a part of the Christian music scene in the city, but a Christian who is part of the city's music scene."
And as part of the city's church-planting scene, Penn aligns herself with Keller's vision for congregation proliferation. In recent decades, there have been few better places for urban church growth than New York. Half of the city's churches have been founded since 1978, according to a 2007 survey by the Values Research Institute and the New York City Leadership Center. (Tony Carnes, a CT reporter who has studied New York churches since the '70s, says the city is "like a Silicon Valley of church-planting.") And the pace isn't slowing down.
In the last 12 years, Redeemer has planted 49 churches in NYC alone and 300 in 45 cities around the world. Penn, though not a church planter herself, loves being a part of it.
"New York is a wonderful place to start a church because there are so many people," she said. "The city kind of reduces you to nothing, and destroys any sense of privacy or stability you may have enjoyed somewhere else. Cities make you question. Cities make you desperate. That is a beautiful thing, actually, and drives many to look for a church home."
Penn described church planting as a team effort, while songwriting — at least for her — is more solitary work. But for both, "pain tells you what's not working. With church planting, like any entrepreneurial endeavor (songwriting included), there are pangs when one part of the effort needs to be tweaked. There can be pains of inefficiency, or of communication falling flat."
"It's similar with songwriting," she said. "All hard work is painful on some level. When I need to work on a song more, there's such a lack of peace that I am unable to relax or have any relief until it's done."
Christian songwriter Andrew Peterson, whose friend Shive produced Penn's albums, believes her hard work is paying off.
"Her melodies are surprising and infectiously singable," he says. "I also love that her songs are so guileless and whimsical. On the new record, there's one called 'Sun Song,' which she wrote because she figured the sun deserved a song. As simple (and beautiful) as that.
"On her first record there's an amazing song about the wind, and another about a star. Sometimes I feel like I'm out of song ideas, and Melanie reminds me to look around, pick something beautiful, and sing about it."
Losing her voice, finding it again
Penn has been singing all her life. Her public debut came at age 6, singing "Once in Royal David's City" in a Christmas Eve service. In sixth grade, she started voice lessons, and through high school and college, she was preparing for a career in opera.
She went to Indiana's DePauw University on a vocal performance scholarship, but during her junior year, "my voice fell apart. I think the stress of being in a music conservatory, and the confusion of just growing, caused my throat to become so tense that I could not sing. I would walk into a practice room, open my mouth, and nothing would come out. Just silence. There was nothing technically wrong with my voice, but I was psychologically stressed, and the symptoms took hold in my throat."

She couldn't sing for about six months, "an eternity for a conservatory student. It was incredibly distressing, and during that time, any hope of a career in opera vanished."
Penn's voice ultimately returned — she credits two voice teachers for building it back, note by note — but her plans had changed. She might not end up at The Met, but she could give Broadway a shot. For almost nine years, she climbed the ladder, and even did some national tours. She played Sandy in Grease many times, sharing the stage with Frankie Avalon.
But all along, there was a songwriter buried deep inside.
"Song lyrics and beautiful melodies were always an obsession," she said. "I still consider songwriting a very high art, enjoyed by a chosen, anointed few. I never in a million years thought I would be talented enough to write a song. But I have always sung my thoughts, and when I sing, my thoughts are usually to a structured melody. I'd done this since I was a child and never thought anything about it. I just assumed everyone experienced thoughts in melodies and rhymes!"
Years later, Penn shared those thoughts with a friend, who said, "You're a songwriter."
When she gave up musical theater to give songwriting her creative energy, she needed a job to pay the bills. By then, she was very involved at Redeemer, where she was (and still is) a worship leader. And City to City had a position that was a good fit: "I'm well suited for my job because I'm very much a creative but also an inner-CEO. I've found that those two qualities mesh very well at CTC."
Penn's songwriting is inspired by folk and pop music of the '60s and '70s; she cites The Beatles, John Denver, Judy Collins, and Joni Mitchell. But she's also influenced by "the American songbook of the '20s and '30s—Gershwin, Irving Berlin."
For Hope Tonight, Penn wanted to "make a record people can listen to while driving. Most Americans interact with music in the car. Something about that — the road and a record — is magical. I wanted Hope Tonight to be light enough, scenic enough, and listenable enough for a road trip. I thought about that all the time while recording.
"I've learned that songwriting is half science, half inexplicable, and entirely about showing up. All I know is that I have to sing. I write songs so I'll have something to sing."
Mark Moring, a former film and music editor at CT, is a writer at Grizzard Communications in Atlanta.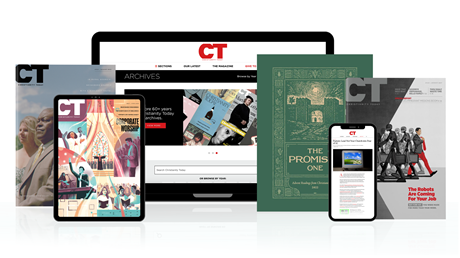 Subscribe to Christianity Today and get access to this article plus 65+ years of archives.
Home delivery of CT magazine
Complete access to articles on ChristianityToday.com
Over 120 years of magazine archives plus full access to all of CT's online archives
Subscribe Now
Singer in the City
Singer in the City