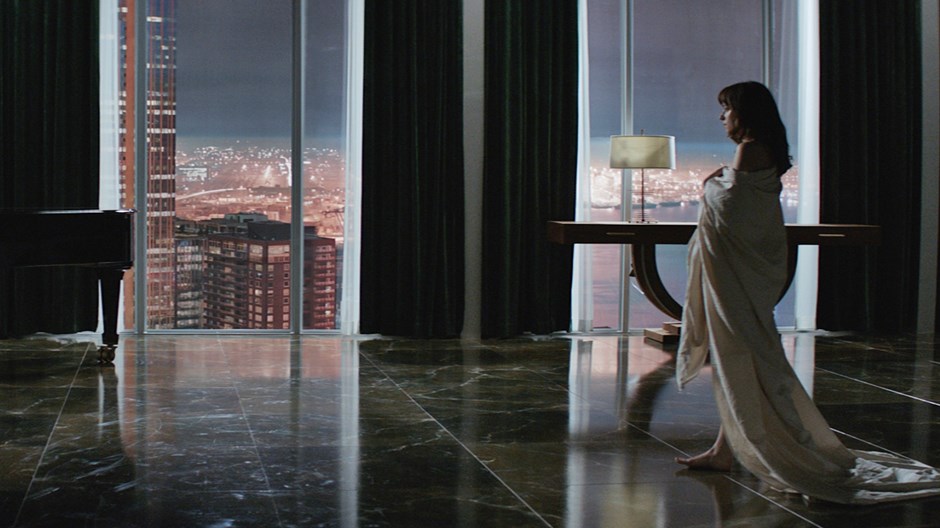 Image: Universal Pictures and Focus Features / Flickr
E.L. James' erotic series has resonated with millions of readers, with over 100 million copies of her book sold worldwide and overwhelming attention given to the trailer for the upcoming Fifty Shades of Grey movie. Less than a week after the clip went up on YouTube, it became the most-viewed movie trailer of the year.
As a psychologist who published a book about female sexuality, I love talking about the theology, biology, and psychology of sex. But when it comes to the sex in Fifty Shades of Grey, we must acknowledge what a narrow view of sex and power comes through in this very popular story.
The appeal of Fifty Shades reflects our hyper-sexualized cultural climate, in which the procreation-focused, missionary-position-only thinking of our puritanical past has been rejected. Instead, the cultural norm has become fetishized sexual behavior that equates "good sex" with over-the-top pleasure, wild foreplay, and euphoric orgasm. It champions personal gratification, and with the book's edgy BDSM details, places sex firmly in the realm of power and control.
While I believe healthy sex in marriage can and should include passion and pleasure, our sexuality encompasses a whole feast of longings and experiences that extend far beyond the sexual high in Fifty Shades.
What about the middle-of-the-night sex in which you don't need to turn on the lights because you know every crevice and wrinkle of each other's bodies? Sometimes sex is a tender exchange of quiet knowing, rather than steamy taking.
What about the medicalized intercourse you desperately want to enjoy but have begun to dread because you automatically imagine the forthcoming negative pregnancy test? Sometimes sex does involve pain, but it may be the pain of loss or disappointment, rather than whips or chains.
What about the tentative touching and reconnecting of bodies that is bathed in tears as you and your husband struggle to forgive and rebuild brokenness in your marriage? Sometimes sex is more about vulnerability and trust than novelty or tension-release.
Is sex about pleasure? Yes. But it's about so much more. Sometimes sex is amazingly pleasurable, and sometimes it's not. The range of emotions and experiences in our sexual relationships with our spouse remind us that, whether euphoric or disappointing, sex is a gift from God. Sex tells the story of our longing for connection and intimacy. We are made for one another, to know and be known.
I fear that championing the "hotness" of the kind of BDSM sex in Fifty Shades thwarts our understanding of real intimacy and transforms it into a narrative about power and control. Women are devouring the story of hero Christian Grey conquering virgin Anastasia Steele, perhaps because he appeals to submission fantasies, dominant women's longings for a "warrior lover" and subordinate women's desires for a "courtly knight."
Christian is confident, athletic and aggressive, but he's also tender, respectful and dedicated in his pursuit of Anastasia. He dominates in the bedroom, but Ana wields power over Christian because she has something he wants (herself). Ultimately, Ana uses this power to tame Christian into a kinder, gentler, more traditional kind of guy.
Maybe we are drawn to stories like Fifty Shades because we long for a partner we can believe in, respect and give ourselves to completely without fear of judgment or rejection. In our longing for that kind of partner, women have long used their sexuality to search for, attract and keep that kind of man. And, like Ana, many of us have learned how to use our sexuality to exert power over men.
Powerful men have been using women for sex, and women have been using sex to attain power from men since the beginning of time. Fifty Shades is not breaking any new ground here, although the explicit use of violence adds a problematic association. Not only does the man use the woman for sex, he associates her pain with his own sexual arousal. When we connect physiological sexual arousal with violent images or experiences, we forge neural pathways that ask to be repeated. This is the foundation of sexual violence, and it is frightening and perplexing to observe how millions of women have been willing to learn this lesson.
Sometimes couples ask me whether it is healthy to experiment sexually with BDSM in marriage. As a psychologist and a Christian, I encourage them to shift the focus from what is acceptable to what brings good to the other (1 Cor. 10:23-24). If my husband, Jeff, is going to reflect God's love in our marriage, then he will be for me – seeking my good in all things. Likewise, I will be for him. Being for me means that Jeff wants me to experience physical pleasure and joy in our sexual relationship, without degrading or hurting me in any way.
When considering particular sexual behaviors within marriage, I encourage couples to think through questions, such as:
· What are you hoping to get more of in the marriage – are you looking for greater intimacy as a couple, or is it only about getting a better orgasm for yourself?
· Is this going to foster a kind of intimacy with something or someone other than your spouse (versus strengthening face-to-face intimacy with your spouse)?
· Is anyone going to be physically or emotionally hurt by this behavior?
· Will either partner be demeaned or depersonalized in any way?
Sexuality should always make us more human, not less so, and just because something is done in the context of marriage does not automatically make it holy and life-giving. Sex within marriage is a good and beautiful thing created by God to reflect his love for us and future union with us. Our job is to enact the truth of what sex is with what we actually do in our own bodies and relationships.
While movies and books like Fifty Shades suggest that sex is power, we know a different truth: love is power. Jesus repeatedly chose to demonstrate power paradoxically: by giving up power out of his love for others. Whether by allowing a sinner's tears to anoint his feet or remaining bolted to a cross whose nails could never truly bind him, Jesus teaches us that true power is not about getting something you want. Rather, Jesus' power is all about giving yourself for someone you love. Jesus did not use power to hurt, control, manipulate, coerce, degrade, or harm others. Instead he used his power to serve and love.
So sisters, let's stop listening to the lies of our culture that tell us we need to use our sexuality to gain power. Instead, search with me for ways to live in our sexuality to create connection, intimacy, and community. We do have power, and we can use that power not to sexualize or be sexualized, but to join Christ in loving others and being for their good.
Parts of this article are excerpted from Kim Gaines Eckert's book, Things Your Mother Never Told You (IVP, 2014). She is also the author of Stronger Than You Think: Becoming Whole Without Having to be Perfect(IVP Books, 2007) and the clinical director of the Lee University Play Therapy Center. Kim blogs at drkimeckert.com.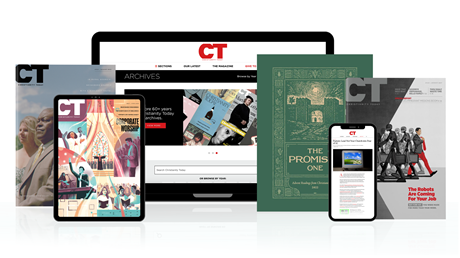 Subscribe to Christianity Today and get access to this article plus 65+ years of archives.
Home delivery of CT magazine
Complete access to articles on ChristianityToday.com
Over 120 years of magazine archives plus full access to all of CT's online archives
Subscribe Now
So Much More to Sex than 'Fifty Shades'
So Much More to Sex than 'Fifty Shades'