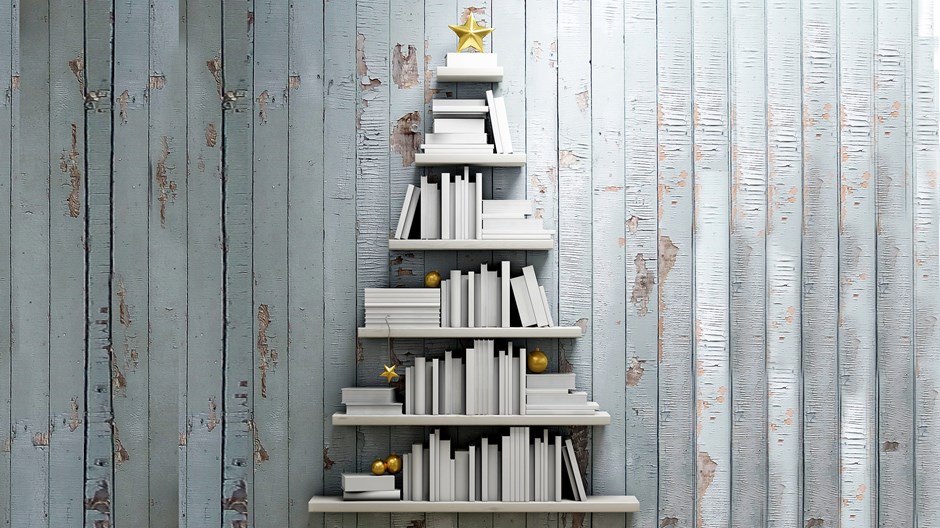 Image: Shutterstock
In our house, Christmas wouldn't be complete without a good book or two—or ten. A recent writing project—my new anthology Light Upon Light: A Literary Guide to Advent, Christmas, and Epiphany (Paraclete Press)—sent me hunting for examples of fiction and poetry that often fall under the radar. So, in the spirit of every librarian who ever handed you a book unsolicited, here's my list of the top ten books to read this Christmas, but with a twist: These are books that aren't well-known or, if they are, aren't typically identified as holiday fare. Either way, you're unlikely to find them along the shelves of the average Christian bookstore. We'll start with contemporary works and wrap up with some classics.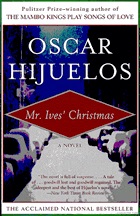 Oscar Hijuelos (HarperCollins)
After becoming the first Hispanic to win a Pulitzer (for his 1989 novel The Mambo Kings Sing Songs of Love), Cuban-American Oscar Hijuelos went on to give the world the straightforward (not PG) tale of one good man's shattering grief. For Mr. Ives, orphaned as a child and raised by a kind adoptive father, 1950s New York was always magical at Christmastime. But then came a Christmas Eve in the 1960s when life changed forever. How Ives dealt with the pointless murder of his son—and his own strange vision of heavenly glory shimmering over the streets of New York—gives us a glimpse of the late Hijuelos' own sense that God's "presence was as certain as the air I breathed."
Accompanied by Angels: Poems of the Incarnation
Luci Shaw (Eerdmans)
Let's just call her the Poet Laureate of Advent. Luci Shaw has been writing for longer than many of us have been breathing; and she shows no signs of stopping. Which is a good thing for the rest of us, especially at Christmastime, because her poetry often begins and ends at the tattered seam of incarnational mystery: how it is that our world can be so very ordinary and yet touched by Immanuel, God with us. Reading Shaw's poem Made Flesh, for instance, we too feel led to say, "Because eternity / was closeted in time, / he is my open door to forever."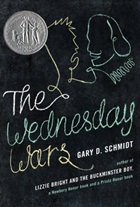 Gary D. Schmidt (Clarion Books / Houghton Mifflin Harcourt)
In Schmidt's Newbery Honor winner, we experience Christmas 1967 on Long Island through the eyes of seventh-grader Holling Hoodhood. Tensions are high in the ethnically diverse community. For folks like Mrs. Bigio in the school cafeteria, whose husband is killed in Vietnam, and Mai Thi, a Vietnamese refugee, the holiday is less than happy. Mrs. Bigio serves up Something Surprise "every day, except that after the first day it wasn't Something Surprise anymore, because we knew what was coming. It was just Something." With humor and pathos Schmidt manages to capture those moments when our childhood idols—including Christmas itself—fail us.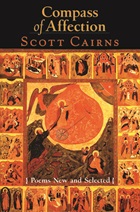 Compass of Affection: New and Selected Poems
Scott Cairns (Paraclete Press)
Cairns combines the ability to identify the absurd, to hold it up lightly with an appraising and humorous eye, with an equal adeptness at probing eternal mysteries. And in this particular collection he excels, giving us the rare experience of poetry so readable, so enjoyable and yet so profound, we can take it in big gulps without missing the awe. Witness the poem Two Icons: Nativity, from which comes the collection's title. Here the glowing circle that encompasses Mother and Child does not include Joseph, who nonetheless is "receiving consolation / from an attentive dog whose master may / yet prove to be a holy / messenger disguised as a fool…" Rather like the poet himself.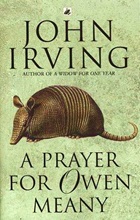 John Irving (HarperCollins)
If Jesus had been an American boy in the1950s—the son of working-class parents, small in stature, sharp, and with a "wrecked voice" (Irving has him speak in all caps)—he might have been something like Owen Meany. One Christmas Owen convinces the local pastor, Rev. Wiggin, and his wife Barb that he should play the baby Jesus in the church pageant. Amidst endless negotiations between Owen and Barb—who deeply regrets allowing Owen to play Jesus—they rehearse and perform the big event in such a way that leaves the reader laughing one minute and gaping the next. Owen goes on from there to instigate human-sized disasters and God-sized redemptions, all the way to the end.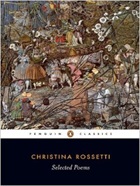 Christina Rossetti
We now make the turn to classic writers, including Rossetti, the 19th-century British-born daughter of Italian intellectuals and sister to Pre-Raphaelite painter Dante Rossetti. At Christmastime we know her best as the poet who gave us "In the Bleak Midwinter" (originally called "A Christmas Carol"). Most sung renditions leave out the intimate lines, "Enough for Him whom cherubim / Worship night and day, / A breastful of milk / and a mangerful of hay…" But as a devout Christian, she should also be remembered for her many broken-hearted, God-searching poems, capturing the penitential spirit that is the original intent of Advent.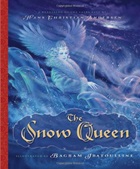 Hans Christian Andersen
In a fairytale that may have provided inspiration for some of C. S. Lewis's The Lion, the Witch, and the Wardrobe, the famous 19th-century Danish children's author was at his haunting, wintry best. A young boy falls for the wiles of the Snow Queen, who makes him prisoner in her frozen northern palace. His loyal friend Gerda goes on an adventure to save him, but rather than breaking the spell by wiles and wit (as with a traditional fairytale), she "repeated the Lord's Prayer. The cold was so intense that she could see her own breath, which came like smoke out of her mouth. It grew thicker and thicker, and took the form of little angels…" The story will warm your heart—but grab a mug of hot cocoa first.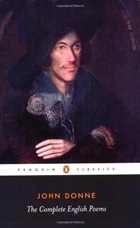 John Donne
One potential casualty of contemporary religious publishing is the loss of our literary history. But let's agree never to lose John Donne, the 16th-century poet-priest who wrestled with his own sinfulness in ways that make our occasional regrets feel tame by comparison. His Complete English Poems (available from Penguin Classics) include the poem cycles "Divine Meditations," "A Litany," and "La Corona" (The Crown), in which he characteristically plumbs the depths of divine paradox, saying to Mary, "…yea thou art now / thy Maker's maker, and thy Father's mother." Take that, cheesy holiday lyrics.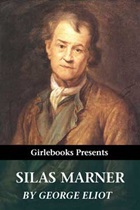 George Eliot (a.k.a., Mary Ann Evans)
In order to be taken seriously as a female novelist, 19th-century journalist Mary Ann Evans went by the pen name George Eliot, bringing us such literary masterpieces as Middlemarch and The Mill on the Floss. In most of her novels she pushed against what she deemed unthinking acceptance of religious conservatism, including biblical literalism and moral constraints. But in one strange instance, Eliot threw off her cynical realism and gave us a downright magical novella about a hermit-weaver named Silas Marner—who is given a treasure greater than human wealth could buy. That it comes to him at Christmastime, on a dark night of deep snow, hints at the spiritual truths Eliot longed for.
George MacDonald
When it comes to the many, varied writings of this Victorian minister (whose extended fairytale Phantastes played a significant role in the eventual conversion of C. S. Lewis), at Christmastime it's a toss-up between his fiction and poetry. For fiction we have the short story The Gifts of the Christ Child, which takes the childlike faith of a young girl paired with the death of her newborn brother on Christmas to make the reader sob great, sappy Victorian tears. In poetry we have Diary of an Old Soul, a year's worth of daily sonnet-prayers that affirm, over and over, the loving presence of God in our weary, ordinary days. "Eyes made for glory," MacDonald prays, "soon discover thee." What better companion for the coming year?
Sarah Arthur is an author and freelance writer. Her website is www.saraharthur.info.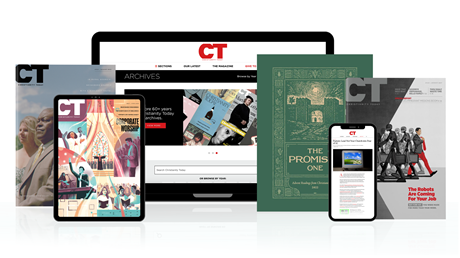 Annual & Monthly subscriptions available.
Print & Digital Issues of CT magazine
Complete access to every article on ChristianityToday.com
Unlimited access to 65+ years of CT's online archives
Member-only special issues
Subscribe
The Best Books to Read This Christmas (That You Won't Find in a Christian Bookstore)
The Best Books to Read This Christmas (That You ...