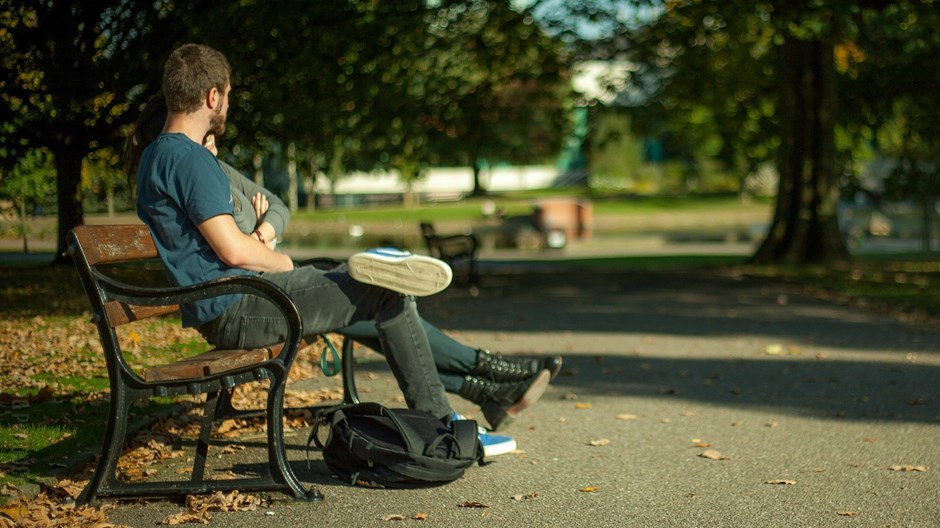 Image: Jason Parrish / Flickr
American college campuses are dangerous places. On our campuses, women are sexually assaulted in alarming numbers. Men are being hauled before campus sex tribunals, many of which lack any semblance of due process. United Educators, an insurance company owned by 1,160 member colleges and universities, reported that between 2006 and 2010, student-perpetrated sexual assault cases cost $36 million in losses to its member schools. Accusing students and accused students sue their schools in almost equal numbers.
To protect their students (and themselves from such lawsuits), college sexocrats are busy developing sexual-assault prevention programs. Among colleges in the Northeast, one popular resource for sex-education programs for first-year students is a play called Speak About It, produced by a liberal arts college in Maine. Speak About It advertises itself as a "compilation of true stories that captures what healthy sex can and should look like." The play features a woman who invites classmate to her dorm room. They proceed to undress each other, asking each other permission before each move.
The dominant message confirms author Tom Wolfe's characterization of college sex: "Today's first base is kissing… Second base is oral sex. Third base is going all the way. Home plate is learning each other's names." Speak About It imparts an ethic of unbridled sexual freedom as long as students are careful to "be safe, get consent, and watch out for friends."
While these are sensible reminders in the wake of the troubling numbers of sexual assaults and rapes, this advice is simply not enough to create a healthy environment or foster a healthy understanding of sex. Even though these talking points are most often presented at mandatory freshmen orientation, a majority of sexual assaults against freshman women occur during the first six weeks on campus, before students return home for Thanksgiving, a period known as the red zone.
The emphasis on consent to the exclusion of older virtues of chivalry and civility reinforces collegiate hook-up cultures, where sex carries with it no expectation of emotional attachment. The 2011 online College Social Survey found that seven in ten students hook up while in college. Twenty percent of women and a quarter of men hookup with ten or more people during their four years at school. The vast majority of students do so under the influence of alcohol.
Though deplorable incidents of sexual assault and rape can still take place anywhere—even in the dorm rooms of faith-based colleges and universities—we see several religious schools offering up a distinctly different response to sex on campus. Rather than a move toward radical autonomy, these schools are making institutional changes to help counter alcoholism, hookup culture, and sexual assault.
In 2011, President John Garvey of Catholic University provoked a firestorm of controversy when he announced that Catholic University was assigning all incoming first-year students to single-sex dormitories. To defend himself against accusations of prudishness and heteronormativity, Garvey wrote an editorial for the Wall Street Journal, citing student wellbeing as his primary consideration.
Students in co-ed dorms (41.5%) report weekly binge drinking more than twice as often as students in single-sex housing (17.6%). Similarly, students in co-ed housing are more likely (55.7%) than students in single-sex dorms (36.8%) to have had a sexual partner in the last year—and more than twice as likely to have had three or more sexual partners.
"The results are not all fun," writes President Garvey. Students who binge drink are 25 times more likely to miss class, engage in unplanned sexual activity, and get arrested. Rates of depression for young women who have had two or more sexual partners in the last year are almost double the rate for women who have had none.
As at most evangelical Christian schools, The King's College in Manhattan has alcohol-free single-sex residences with visitation hours. Faculty, staff, and student leaders are expected to model for students lives of sexual integrity. All students sign an honor code and participate in a house system that nurtures virtues of chastity and sexual responsibility. Students do not always live up to the standards set by the school, but students who have traditionalist sexual views are supported rather than undermined by their college. At The King's College, students are taught an ethic of sexual restraint, and the default setting for premarital sex is "no."
Though it runs counter to the prevailing attitude of college students, we as Christians know good, healthy, relationship-building benefits of saving sex for marriage. Even at secular schools, there are students who recognize the need for a sexual ethic that encourages relationships to flourish, rather than allowing the hookup culture to dominate social life.
Princeton alumnae Adelaide Mena and Caitlin La Ruffa criticize university administrators for reinforcing rather than challenging the hookup culture. "Students want something more than consent. They want love, intimacy, friendship, and romance. They want to be unafraid of being vulnerable with another person. They even admit to wanting… marriage and kids."
To help them, administrators should talk about "relationship formation in an increasingly fragmented society—not sex toys." Mena and La Ruffa argue that a sexual ethic that reduces the significance of a sexual act to that of mere recreation teaches that persons are a means to an end.
Despite our imagination of wild campus life, students do long for the return of dating, romance, and monogamous relationships—rather than drunken kisses and one night stands. By reclaiming truths that have been obscured by the sexual revolution, Christians schools can model what its like to create an environment where students flourish—as God intended—in healthy communities, friendships, and dating relationships. Sex weeks on campus with "tents of consent" are not as helpful to these students as honest, ongoing conversations about relationships.
Kimberly Thornbury serves as the Vice President for Institutional Research and Strategic Planning at The King's College in New York City.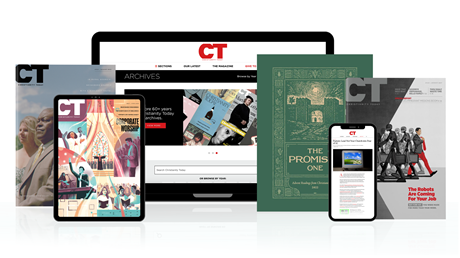 Annual & Monthly subscriptions available.
Print & Digital Issues of CT magazine
Complete access to every article on ChristianityToday.com
Unlimited access to 65+ years of CT's online archives
Member-only special issues
Subscribe
Christian Colleges vs. Hookup Culture
Christian Colleges vs. Hookup Culture