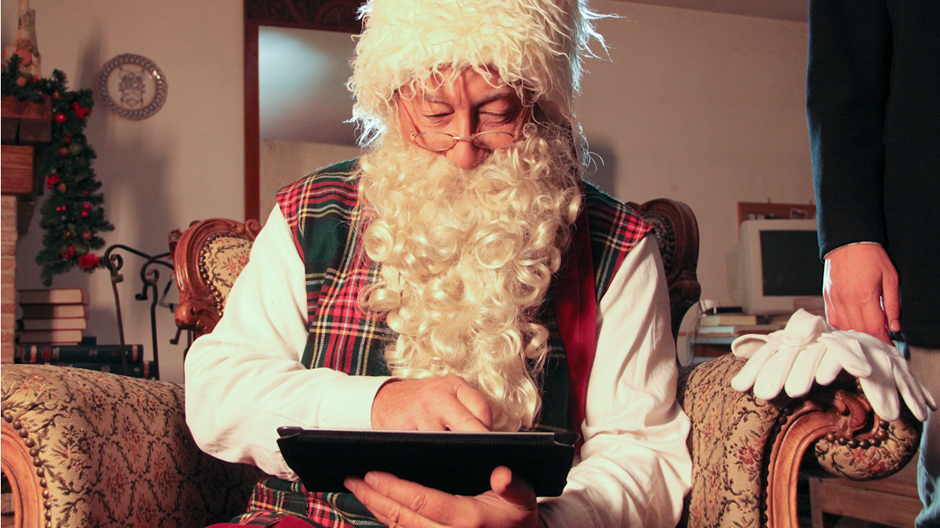 Image: superjetinternational / Flickr
There are two kinds of Christmas gift-givers: those who want to pick out the perfect gift for the recipient on their own and those who want to give them exactly what they already want. My family is the latter. Long after kids outgrew the tradition of sending off letters to Santa asking for their desired presents, we continued to make wish lists to share with gift-giving family members.
Anti-listers see asking for specific items as a hindrance to creativity, or a shortcut to get out of the careful work of studying that special person to come up with what to get them. Worse, listing out specific items you'd like to receive can seem presumptuous. But our family has agreed that these lists are helpful. They take some of the stress out of the gift-buying process and insure recipients get to unwrap something they'll like and use. According to The New York Times:
Studies show that receivers appreciate those gifts more than imaginative guesses.

And yet many givers "don't like to resort to these measures," (psychologist and marketing prof Evan) Polman said. "We feel we are copping out because we have to ask. It feels like a cold transaction: There's no warmth in it. All the mystique of giving has been erased."
Still, more Americans are relying on lists, reports the National Retail Federation, with a third of holiday shoppers planning to use wish lists for gift inspiration this year.
The efficiency of Christmas lists goes right along with the popularity of online shopping. Adults can put their favorite products on Amazon wish lists, making it easier for shoppers to find the item and preventing multiple people from purchasing the same gift. Target and Toys 'R Us now offer similar tools to list and purchase exactly what friends and family want with just a click.
I'll admit, Christmas lists—whether hinted at, emailed, or laid out online—make buying gifts for my family a whole lot easier. Plus, I like seeing what my loved ones want from year to year. These lists are a peek into what interests them as they grow and mature. They do raise expectations, though. Even I've hidden some disappointment when Christmas morning came, and I didn't get a certain item from my list.
As a Christian, I see an element of loving our neighbor in giving them something they want. Whether from a list or from studying their interests, a thoughtful gift shows the recipient that we care for them and want them to feel loved. As the receiver, we are given the opportunity to exercise humility by accepting the gifts given to us, even if they aren't all from our list or less than what we asked for.
In her book Small Talk, Amy Julia Becker mentioned the spiritual benefits of exchanging gifts, even as we attempt to tamper the materialism and consumerism of the season. She said:
I keep circling back to the thought that gift giving is good. I know— buying my sister a sweater is a poor reflection of the gift God gave us in sending Jesus, but at least it's a tangible reminder of generosity.

And Christmas is also about receiving gifts. Instead of purchasing what I want for myself, I submit to what someone else wants me to have. At least in theory, receiving gifts prompts a recognition of all the things in life that come, not because of hard work or because we deserve it, but simply because we are loved. My children, who have no income, who depend on us for each bite of food and each piece of clothing and toy and book and game, know how to receive gifts. With simple joy. With great delight. With gratitude. The same way I want to receive God's gifts to me.
Because we have been given abundant riches in Christ, we are always getting less than what has already been given to us in him. But as the one who asks for gifts, our response can be two fold. On the one hand, we can ask with a spirit of humility, knowing that we are not owed anything on Christmas. Every gift we receive can be seen as a chance to give thanks and accept with humility. But we also can ask with boldness, knowing that God delights in giving good gifts to his children. One of the means of bestowing his gifts on us is through the generosity of others.
How we ask for gifts at Christmas correlates with how we ask for gifts from the Father. When we don't get what we want (or get something different than what we asked for), we can receive with thankfulness knowing that God is always good to his children. Our prayers to God, asking for good things, are not always answered on our timetable. Of course, God lavishes gifts on us in abundance, but not always when we want them.
When culture and TV commercials tell us that Christmas is the time to get everything you want on your list, God reminds us that our wish lists aren't ultimate. We will never get everything we want because, unlike God, we are not omniscient, able to see all that we need. Christmas, like the Christian life, is not about us getting everything we ask for. Instead, it's about trusting in the God who already has given us the greatest gift of all.
Regardless of our stance on gift lists, Christmas is an opportunity to delight in the gifts we receive and praise God for his abundant gift to us through the birth of Christ. Abandoning gift lists (or gift giving altogether) will not help us appreciate this reality as much as refocusing our hearts on the reason we give and the humility of receiving.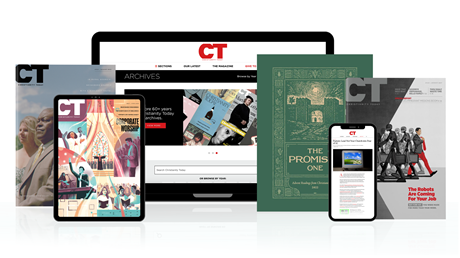 Annual & Monthly subscriptions available.
Print & Digital Issues of CT magazine
Complete access to every article on ChristianityToday.com
Unlimited access to 65+ years of CT's online archives
Member-only special issues
Subscribe
How Wish Lists Affect Our Gift-Giving
How Wish Lists Affect Our Gift-Giving