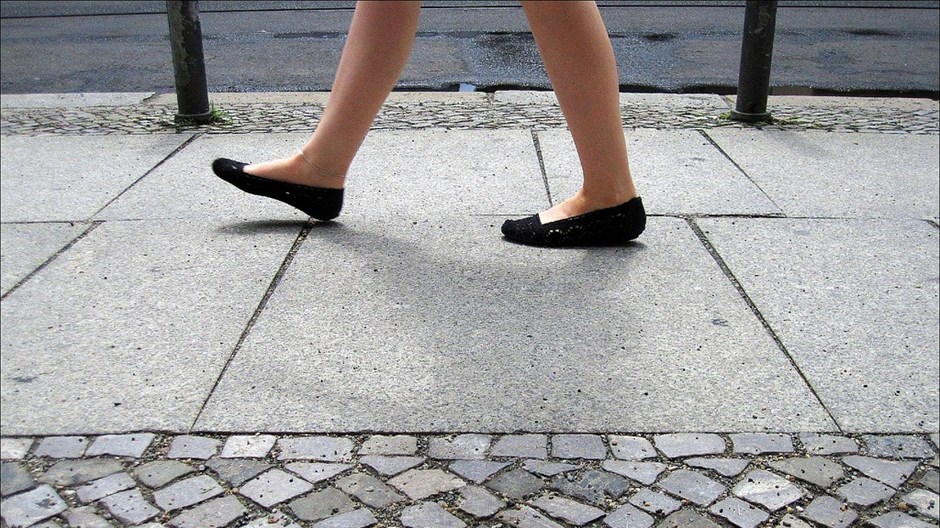 Image: Rupert Ganzer / Flickr
In the popular memoir-turned-film, Wild, Cheryl Strayed takes off to hike the Pacific Coast Trail. The unflinchingly transparent narration conveys how her determined but naïve aspirations to embark on the trek evolve into a physical and mental capacity to finish it. She remarks on the sense of wonder catalyzed by walking:
It had nothing to do with gear or footwear or the backpacking fads or philosophies of any particular era or even with getting from point A to point B. It had to do with how it felt to be in the wild. With what it was like to walk for miles with no reason other than to witness the accumulation of trees and meadows, mountains and deserts, streams and rocks, rivers and grasses, sunrises and sunsets. The experience was powerful and fundamental. It seemed to me that it had always felt like this to be a human in the wild, and as long as the wild existed it would always feel this way.
Strayed's words suggest that our feet are vital for taking the world in, that we lose this sense of gradual wonder when we trade for the convenience of a car. It's a lesson I've understood most of my life, when as a five-year-old suburbanite, I first pounded the urban pavement with my father.
My dad has a matter-of-fact joy as he strides around city streets—an emotion not apparent when he's driving or taking the subway or hailing a cab. I remember marching around the uneven San Francisco sidewalks with him during Christmastime, pleading to take a break. His response: "Morgan. It's just walking."
Using my feet as my primary means of transportation has been a learned passion. More than crooning praise songs or highlighting Bible verses, it's been a key way that my relationship with God has maturated. During four solitary months in Barcelona in 2010, I spent hours on the streets, sans cell phone, GPS, or mp3 player. As I walked, I went along gaping at Gaudi's handiwork, staring at the Christmas lights, and updating God on recent moments of frustration, gratitude, and amazement. I'd never felt more attuned to my surroundings. I'd never felt more in touch with God. I returned from Spain a convert: yes, absolutely, walking was a spiritual discipline.
Of course, my "revelation," if I can even call it that, has ancient roots. There's The Canterbury Tales and The Pilgrim's Progress as literary examples. One of the five pillars of Islam is the hajj, or compulsory trip to Mecca. Christianity, too, has a rich history of pilgrimage, including the Camino de Santiago in Spain, where booming numbers of pilgrims, over 200,000 last year, follow the way of St. James. God clearly shows up to others on the road – perhaps no example more poignant than his post-resurrection appearance on a path to Emmaus.
Walking is rarely the most convenient or efficient transportation option in the 21st century, yet because of the intentionality that choosing entails, it serves as an important reminder that being and moving have merits in their own right. Further, I can perceive God through the landscape far more easily when I allow myself to stop, look, and gawk or when I'm made relentlessly aware of my breathing, my hamstrings, my metatarsals. On the other hand, driving is an inert act, rendering my body's mobility mostly irrelevant. Yet modern society makes this trade nearly every time—and then, oddly enough, still idolizes pilgrimages. Wild was a No. 1 New York Times bestseller.
And though our culture may have stronger secular overtones than previous eras, we're still convinced that something transcendent lies on the road. But by mythologizing walking, we may miss the point. We need not cast the activity as anything more than mundane. Like my dad said, "It's just walking."
We're tempted to turn walking (or anything) into a "lifestyle," something that involves purchasing the right equipment, finding the perfect location, and ultimately engaging in this physical activity promised to help us Find Ourselves. Strayed conveys this sense well when she buys all sorts of superfluous contingency gear for her trip, before discovering she can barely lift it. The backpack "was exactly like attempting to lift a Volkswagen Beetle. It looked so cute, so ready to be lifted – and yet it was impossible to do."
So don your tan sandals or mustard boots and go on. Brush shoulders with strangers. Gape at architecture. Bulldoze your body against the wind. Revel at the marvel of your legs. Witness humanity's capacity for compassion and callousness on a single block. Pray.
Christians frequently invoke walking as a metaphor for following and obeying God. But I see him challenging us just to walk.
Morgan Lee reports for Christianity Today's news team. She moved to Chicago from New York City in August, takes trapeze lessons, and hosts casserole parties in her backyard. Follow her at @Mepaynl.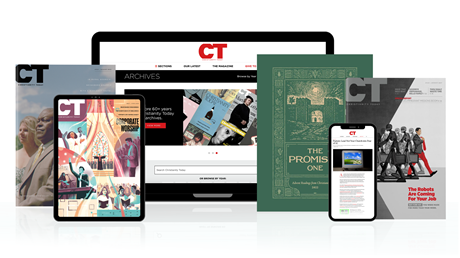 Subscribe to Christianity Today and get access to this article plus 65+ years of archives.
Home delivery of CT magazine
Complete access to articles on ChristianityToday.com
Over 120 years of magazine archives plus full access to all of CT's online archives
Subscribe Now
Walking By Faith
Walking By Faith