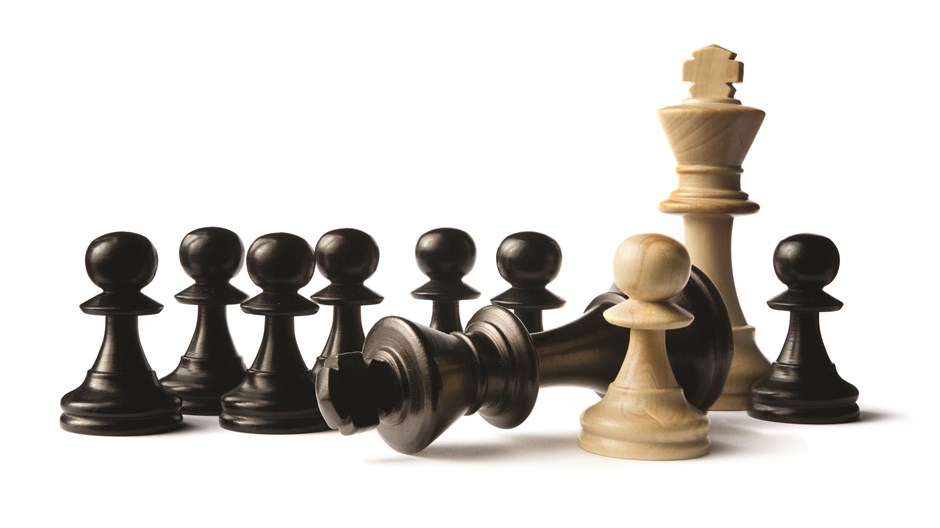 Image: iStock
Every four years for the past four decades, America's second-largest Protestant denomination officially debates homosexuality. And each time, the United Methodist Church (UMC) affirms the position that "the practice of homosexuality is incompatible with Christian teaching."
Contrary to other mainline groups, the UMC's stance is increasingly unlikely to change. Approximately 5 million UMC members are in Africa, compared to 7 million in the United States. The socially conservative African contingent gains 200,000 members each year as American churches lose 100,000. And attempts to let Americans set policies without African input were soundly defeated at the denomination's two most recent conferences.
Yet this year, 80 evangelical Methodist pastors and theologians proposed that traditionalists and progressives, like Paul and Barnabas in Acts, "part amicably."
Decades of fighting over the issue have been "emotionally draining" and "spiritually nullifying," said Maxie Dunnam, a former Asbury Theological Seminary president who organized the public letter. A tipping point came when some bishops refused to discipline pastors who married gay couples. Dunnam believes ministry by both sides would be more effective without the distracting debate.
Pastors have suggested multiple models for parting ways. Kansas megachurch pastor Adam Hamilton favors allowing each of the five regional US conferences to handle same-sex unions and LGBT clergy as they deem best. Illinois pastor Chris Ritter proposes that two ideological jurisdictions—one progressive and one traditionalist—replace geographical ones.
Finding a way to exist both separately and together would be "a kingdom kind of move," said Dunnam, who favors Ritter's solution. Such a bifurcation has precedent: Methodists split into jurisdictions along ideological lines after the Civil War to ease the North and South into reconciliation.
But any proposal has to pass through the 2016 general conference in Portland, Oregon—an unlikely feat, given African opposition to splitting. However, Ritter's idea is gaining traction.
Such a compromise "at first seemed crazy to me," said Rob Renfroe, president of the evangelical Methodist organization Good News. But given that it could protect traditionalist Methodists from progressive leaders, he now sees restructuring as a way "to do something no other denomination has done."
"We have a chance to write a different narrative," said Renfroe. "Which one is healthy for the church and the kingdom of God? It's not to fight each other for the next 20 years so the last man standing is the winner of a depleted, battered shell of a church."
Mark Tooley, president of the Institute on Religion and Democracy, believes splitting the UMC would further enmesh its nearly 30,000 US churches in the same-sex marriage debate, involve years of litigation, and perhaps spawn new splits. He predicts that African Methodists will eventually globalize church structures to ensure church discipline. (Africans composed 30 percent of general conference delegates in 2012, up from 10 percent in 2004.)
"Some see [fighting over sexual ethics] as a distraction from true ministry," said Tooley. "But defending the faith is true ministry."
Ritter points to a maxim popular among Methodists: "In essentials, unity. In non-essentials, liberty. In all things, charity."
"I don't know of anyone who feels that homosexuality is a central issue in the Christian faith, but behind it lies the larger issue of biblical authority," he said. "It is difficult to see how a house divided on such a foundational issue could stand— unless perhaps it is a duplex."
Unity is itself an essential, said Methodist pastor Jason Byassee. "Every pastor has counseled married couples who say, 'It's hard to be together,'" said the Duke Divinity School fellow. "We say, 'I know. It's called cross-bearing. Figure this thing out.'"
"Staying together or separating is less important than our being a people of grace and truth," said Renfroe. "That's when God will bless our witness to the world."
Have something to add about this? See something we missed? Share your feedback here.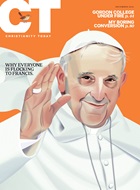 This article is from the December 2014 issue.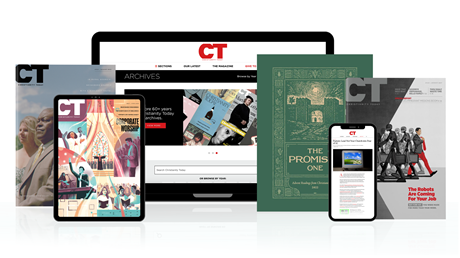 Annual & Monthly subscriptions available.
Print & Digital Issues of CT magazine
Complete access to every article on ChristianityToday.com
Unlimited access to 65+ years of CT's online archives
Member-only special issues
Subscribe
Quitting While Ahead
Quitting While Ahead