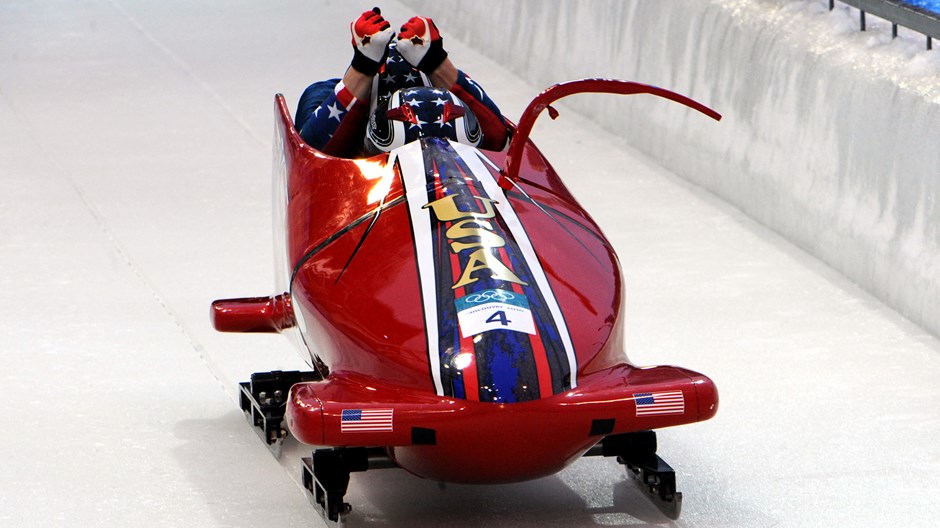 Image: familymwr / Flickr
It's as dependable as the Olympic Flame. Every two years the world's best athletes convene in a single city to compete for the honor of their countries, their families, and, for some, their God.
The games stay the same—give or take your Ski Halfpipe, Women's Ski Jumping, or Team Figure Skating, all making their debuts in Sochi—but every Olympic season we welcome a new set of athletes into our homes via Bob Costas and his personality pieces engineered to invest us more deeply in their pursuit of gold. For two weeks these athletes become household names, securing a few more weeks if they win gold, and their stories become the backdrop of our lives until the last lights go out in the Olympic Village.
It's nice to find fellow Christians among the 230 men and women who make up the 2014 Team USA delegation to Sochi, Russia. We don't root for them because they're on "Team Jesus," but all the same it's nice to see people at the peak of their field, on the world's biggest athletic stage, turn the credit back to the One who gave us bodies to run and jump and spin on ice and imaginations to push the limits of those bodies to run faster, jump higher, and spin faster than we ever thought possible.
Here are a few Christians to watch as they compete for Team USA in Sochi. Many of them are medal contenders; all of them know that no matter what happens over the next two weeks, God will still be good.
Kelly Clark - Snowboarding (Halfpipe) @KellyClarkFDN
The four-time Olympian and two-time medalist in the women's snowboarding event (gold in 2002, bronze in 2010), Clark was led to Christ in 2005 when she realized that despite her success—she is the winningest woman in halfpipe history—she still felt empty. She witnessed another boarder console a competitor who had just failed to qualify by telling her, "It's all right. God still loves you," and was struck by the idea that she found the woman in her hotel room and asked her to explain more. That night she made a decision to give her life to Christ, and has spoken out about her faith ever since. Sochi will be her fourth straight Olympics.
Lolo Jones - Bobsled @LoloJones
One of the most visible athletes on the U.S. team, Lori "Lolo" Jones, is known almost as much for her faith (and her openness to discussing her virginity) as she is for her athletic talent and drive. After finishing fourth in her premier event—the 100m hurdles—at the 2012 Summer Games in London, Jones pulled a Cool Runnings to keep her quest for an Olympic medal alive by switching to this track-friendly winter sport. Her selection to the team given her newcomer status was not without controversy, but the U.S. women's bobsled team is expected to do well after sweeping the medals at the sport's World Cup last month.
David Wise - Freeskiing (Halfpipe) @MrDavidWise
Wise won his first national title in freestyle ski halfpipe at 15 and went pro at 18. He met his wife Alexandra at church camp, eloped at 21, and had a daughter a year later. Now 23, he finished 2013 ranked first in the world in his discipline and is a gold medal favorite in his sport's first-ever Olympics. He wants his skiing to "show people that the world is beautiful. Yeah, there's ugliness mixed in, but God created us all with the potential of enjoying this place." He loves to read and lists C. S. Lewis as his favorite author. Together he and his wife run the youth group at their church, and he pictures himself someday becoming a full-time pastor.
Katie Uhlaender - Skeleton @KatieU11
Making her third Olympic appearance, skeleton racer Katie Uhlaender is no stranger to the sporting life—her dad, Ted, was a Major League outfielder for the Twins, the Indians and the Reds. He died suddenly of a heart attack in 2009, while she was competing at the World Cup championships in Park City, Utah. Her best Olympic finish was 6th place in 2006, and she credits her faith with helping her move past disappointment with her 11th place finish in 2010. She just turned 29 and has already announced her intentions to continue competing through the 2018 Olympics. While she also wants to settle down and have a family, she says, "I'll have to have faith in God's plan and continue doing what I feel like he wants me to be doing, and everything will fall into place."
Anne Schleper - Hockey @_aschlep
Schleper points to her experience with Athletes in Action as a hockey player at the University of Minnesota as the time when the religion of her childhood became a personal faith. Schleper now leads a Bible study at Team USA training camps. "Any time you get in the athletic environment, it's challenging as a Christian. It's easy to have an 'it's about me' attitude," she says. "That's why it's important to be around other Christians who can lift you up and pray for you. It's good to stay connected, and that's where I've seen those Bible studies at camps be so huge. God is opening the eyes of teammates who I would never have thought would come. He's building it into something bigger and better."
Bobby Brown - Free skiing (Halfpipe) @Bobby_Brown1
For the past few years Brown has been at the top of the world of freestyle skiing, which has been part of the X Games since the 1990s. Popular tricks in the sport, the skiing version of the event popularized by snowboarder Shaun White, include the "K-Fed," "Britney," and "Lincoln Loop." Brown has won four golds at the X Games, but is looking to make his comeback after two broken ankle injuries in 2013.
Another bobsledder who found her way there from another sport, Meyers was invited to try out for the 2004 Olympic softball team but the experience did not go well; she says she "crashed and burned." When she officially decided to retire from softball in 2007, she turned to bobsled to keep her Olympic dream alive. Two weeks after her first tryout, she made the national team. In 2010 she won a bronze medal with the team and is a favorite to take home a gold or silver in Sochi. She says, "One of the big reasons I was put in bobsled is to help people not only reach their goals, but come to Christ."
Christopher Creveling - Speed Skating @TophCrev
The 27-year-old is making his Olympic debut in Sochi. He grew up skating at the roller rink his family owned, where he competed in inline speed skating alongside Olympics teammate Kyle Tress. In 2004 he was the inline World Champion, and in 2007 he made the switch to short track speed skating.
Laura Leonard is associate editor for BuildingChurchLeaders.com. You can follower her on Twitter @lmarieleonard.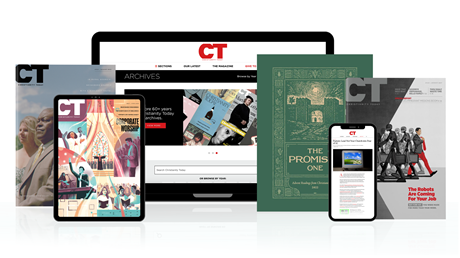 Annual & Monthly subscriptions available.
Print & Digital Issues of CT magazine
Complete access to every article on ChristianityToday.com
Unlimited access to 65+ years of CT's online archives
Member-only special issues
Subscribe
For God and Country: Christian Athletes to Watch in Sochi
For God and Country: Christian Athletes to Watch in Sochi