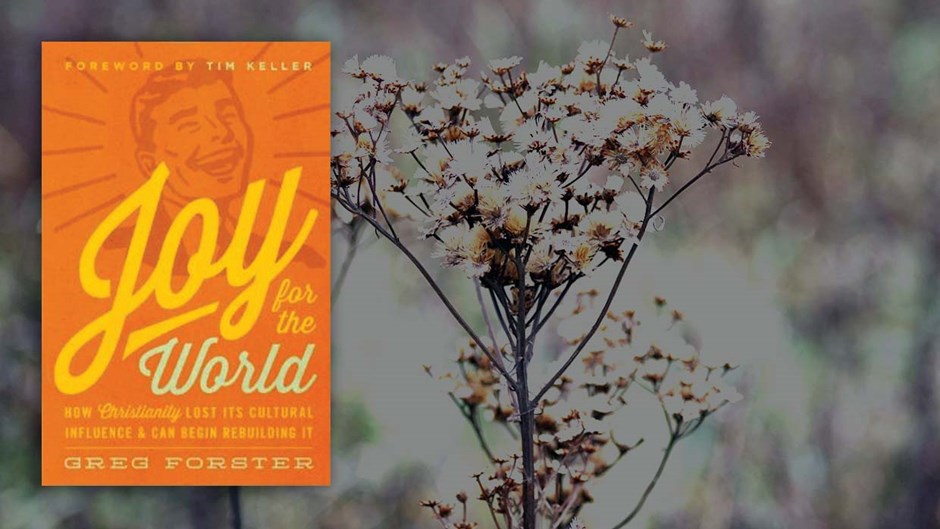 In Joy for the World: How Christianity Lost Its Cultural Influence and Can Begin Rebuilding It (Crossway), Greg Forster, program director at the Kern Family Foundation, helps American Christians understand the church's complex relationship to the surrounding culture. Beginning with the premise that the Christian life is grounded in divine joy, he argues that our approach to cultural engagement should flow out of that same joy.
This book is the first offering in Crossway's Cultural Renewal series. It is split into three parts, each derived from the classic Isaac Watts hymn "Joy to the World" that inspired the title. The first section, "Let Men Their Songs Employ," looks at the unique challenges facing the American church as it attempts to bring the gospel to bear in all areas of life.
Part two, "Let Earth Receive Her King," relates the dynamics of the spiritual life to Christ's three offices of prophet, priest, and king. This section offers a helpful, balanced account of the spiritual formation necessary for engaging the culture of a particular community.
Finally, in part three, "He Comes to Make His Blessings Flow," Forster turns to three particular topics—sex and family, work and the economy, and citizenship and community—and puts forth a Christian response to each.
Though all three sections are valuable in their own way, I suspect Forster's opening reflections on the fraught relationship between Christian faith and American identity will make the greatest impact. Here, he manages to distill fairly academic social critiques into an accessible package.
To begin, Forster lays out what makes the United States such a unique nation. Historically, we have maintained a strong cultural consensus around specific religious beliefs, but without ever enshrining those beliefs in our founding documents. Despite having no established religion, we have a very religious citizenry.
Explaining this hybrid system, Forster writes, "The basic idea behind freedom of religion is that societies need some level of moral agreement, but don't need—and shouldn't expect—agreement on all moral questions." Of course, previous social critics have noted the flaw with this model. In The Idea of a Christian Society, T. S. Eliot argued that liberal democracy of the sort found in America is "a tendency toward something other than itself." In other words, a secular liberal democracy lacks the cultural resources necessary to justify its own existence.
Where do these cultural resources come from? And how do they form a society dedicated to something profounder than preserving itself? This is where Forster's further reflections—on both the spiritual life and more practical matters—enter the equation. What happens when Christian citizens, instructed by their faith, pursue the full range of civic, political, business, and familial vocations? The outcome, more often than not, is a joyful, flourishing, purpose-driven society. Forster is especially skillful in discussing the role of economics and how our 9-to-5 jobs can promote the good of all creation.
At the bottom of these arguments and observations is the cornerstone of divine joy and its outworking in the lives of individual Christians. Forster portrays the Christian life as both eminently useful and profoundly delightful.
Such careful—and interesting!—analysis is found throughout this book. By beginning with divine joy and the role it plays in Christian faith, Forster starts off on the right note. And by combining deep learning with clear, accessible prose, he carries that tune through to the end. Joy for the World envisions a place where heaven and nature sing—if not in perfect harmony, then at least from the same songbook.
Jake Meador is a writer and editor from Lincoln, Nebraska.
Have something to add about this? See something we missed? Share your feedback here.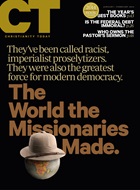 This article is from the Jan/Feb 2014 issue.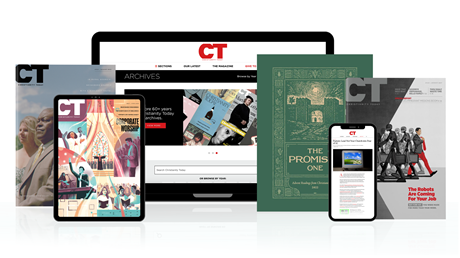 Subscribe to Christianity Today and get access to this article plus 65+ years of archives.
Home delivery of CT magazine
Complete access to articles on ChristianityToday.com
Over 120 years of magazine archives plus full access to all of CT's online archives
Subscribe Now
Where Heaven and Nature Sing
Where Heaven and Nature Sing