true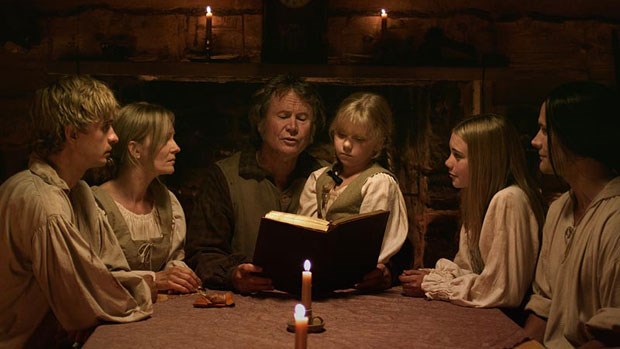 Image: Enthuse Entertainment
It's an independent Christian movie that few have seen—but it has garnered a massive amount of the Academy Awards discussion so far.
Alone Yet Not Alone gained attention for its Oscar nomination—and this week's subsequent disqualification—for best original song. The hymnal song "Alone Yet Not Alone," featuring the voice of Joni Eareckson Tada, is no longer in the Oscar running. The Academy of Motion Picture Arts and Sciences concluded that writer Bruce Broughton personally promoted the song by emailing Academy members. That, the academy said, violated the rules, and the nomination was withdrawn.
"All I can say is, they must have been terrified by the song and it's one [very] good song too," Broughton's wife, Belinda, posted on Facebook. "Well, they are happy now, they can play together in the same sand box again."
"This is stunning news," producer George Escobar wrote. "An injustice. Read. Share. Pray. Forgive."
For Ken Wales, the executive producer of Alone Yet Not Alone and a member of the Academy of Motion Picture Arts and Sciences, the investigation and disqualification of the song, based on its "unfair advantage," seemed inconsistent.
"It seems unfair because they did not apply this scrutiny to anything else that has had a lot more questionable persuasion techniques and advertising," he told CT. "I don't think there was any rule that was abridged. All Academy members talk to each other … there is total interaction by academy members recommending to each other something they have seen. It goes with the artistic makeup of the academy. It's what we do. We tell stories, and people talk to each other, and we encourage each other to do this."
According to Wales, Bruce Broughton's emails to 70 of the Academy's 240 music branch voters were a kosher method of drawing attention to his work, and modest compared to other ways films get promoted within the Academy.
"It was never the intention of [Broughton] to put any pressure on anyone other than to suggest that the song be considered. And not to vote for this or vote for that, but it—along with all the films and all the songs in every film—be considered," said Wales.
Because of this, the song's disqualification is discouraging, not only to Christian filmmakers, but to all filmmakers, said Wales.
Social media posts, comments sections for Christian and film industry publications, and an internet petition suggested that anti-Christian bias was behind the withdrawal.
In an interview with the Los Angeles Times, Eareckson Tada said she was unsure that bias had anything to do with it, and said she's fine that her 13-day "roller coaster" was over. "If it was for reasons connected with a faith-based message, it shouldn't surprise us that Hollywood would shun Jesus," she told the paper. "Jesus has been shunned by much weedier characters."
Craig Detweiler, director of the the Center for Entertainment, Media, and Culture at Pepperdine University, said the disqualification of "Alone Yet Not Alone" has nothing to do with the faith-based nature of the song. Instead, he says, it is only about the film's lack of an advertising budget and the way Broughton went about drawing attention to his film.
"It's permissible to buy influence through industry events, screenings and advertising, but not to solicit members directly," he said. "This is not necessarily an attack on a particular type of film or filmmaker but rather an admission that the small independent film—without a massive advertizing budget— has a very difficult time attracting the academy's attention, nomination, or votes.
Jonathon Bock, founder and president of Grace Hill Media, agrees. He says there's no indication that the rescinding was a sign of the Academy discriminating against the song because it was Christian.
"It's just nonsense," he said. "It has nothing to do with it. It wasn't the movie—no one's seen the movie! I don't think where the song came from or what the song was has any bearing on this story. This was a guy who was cheating the system. It's that simple."
Likewise, Lisa Swain, professor of cinema and media arts at Biola University, said the Academy takes more than just the artistic integrity of a film into account when it votes on nominations. Her warning to Christian filmmakers: Follow the rules, even when the tension between self-promotion and a low budget causes conflict.
"I would think and hope that Christians would strive to be above reproach even more," she said. "It is political. Institutions cannot avoid politics. There are also rules that are in place, and by and large, people try to work within those rules."
Aspiring Christian filmmakers shouldn't worry that their films will be blackballed for awards, Swain said. "I don't see that as something for the church to cry foul about. We're not excluded because of our faith; we're excluded because of our economics."
Detweiler is hopeful that the producers and supporters of Alone Yet Not Alone can see the positive side of the disqualification.
"What this has done is provide a great deal of free publicity for a small movie that might otherwise have not garnered as much attention," he said. "In that sense, the Oscars have continued to deliver what they were designed to do, which is attracting attention to movies that might otherwise be overlooked. At the end of the day, the producers of Alone Yet Not Alone should be grateful that this Academy kerfuffle could shine a light and drive more people to see their movie."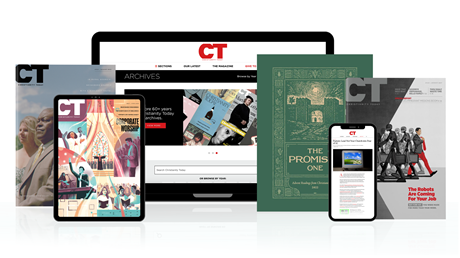 Annual & Monthly subscriptions available.
Print & Digital Issues of CT magazine
Complete access to every article on ChristianityToday.com
Unlimited access to 65+ years of CT's online archives
Member-only special issues
Subscribe
Nominated Yet Not Nominated: What Message Did the Academy Send?
Nominated Yet Not Nominated: What Message Did the Academy Send?