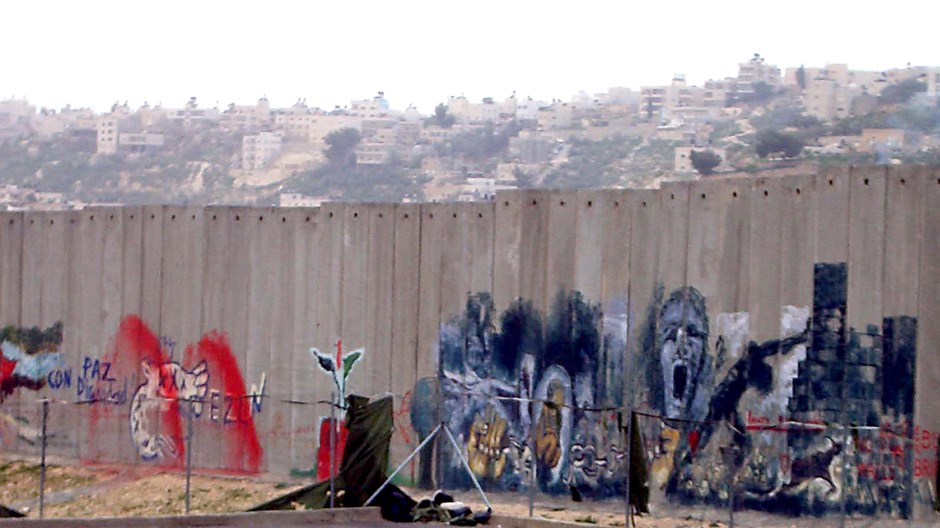 Image: Adam Nieman / Flickr
A leading Israeli evangelical, Botrus Mansour, head of the 77-year-old Nazareth Baptist School, is attempting the impossible: to be realistic and hopeful at the same time about peace between Israelis and Palestinians.
In late July 2013, Palestinian and Israeli peace negotiators restarted talks on key political issues, including a permanent Palestinian state, its borders, the status of Jerusalem and the Israeli settlements. Official negotiations had been on hold since 2009. By mid-2014, negotiators will report on the talks' progress.
Mansour, author of When Your Neighbor is The Savior, grew up in Nazareth, where his father (Atallah Mansour) was an influential Christian journalist at Haaretz, Israel's oldest daily newspaper. After practicing law for many years, Mansour joined Nazareth Baptist staff. The school gained national prominence when Israel's Ministry of Education ranked its K-12 academic program as one of the top five nationwide.
Timothy C. Morgan, senior editor, global journalism, interviewed Mansour during the Mansour's recent visit to the United States.
Do Israeli-Arab Christians influence the peace process?
Unfortunately, our influence is minimal. Arab Christian citizens of Israel are two percent of the country. There are just two Christian members of the 120-member Israeli parliament (Knesset). Christians in America have more influence [in Israel].
Some Christians in America have been hardliners and pushing the Obama administration to stand with Israel. They see Palestinians as the enemies of the Israelis. [But] if Christians are pushing for no compromise, you are not going to reach an agreement. Other Christians, mainly mainline Protestant groups and Catholics, are pushing for some kind of settlement between Israel and the Palestinians. Their influence has been positive and good.
The prospects for peace seem bleak at the moment.
There are four million-plus Palestinians in the West Bank and Gaza. What does Israel do with them? There are few options.
A two-state solution is one option. Another option is annexing these territories and these people to Israel. Then, Israel will cease to be a Jewish state. It will be 50-50 Arabs and Jews, and Jews don't want that. The third option is just dragging these four million Palestinians out of the Holy Land to Jordan. But can you do that in the 21st century with the international law and with international court?
The only option possible that can lead to living side by side peacefully is the two-state solution. Everybody's talking about it. America's pushing for it. Benjamin Netanyahu in his speech at Bar Ilan University said he was for a two-state solution. I don't think that's too much for Christian evangelicals to endorse. The Palestinians are willing to accept that.
This should be made a reality. The two-state solution is the only option that will keep Israel secure.
What kind of state is even possible for the Palestinian Authority? There is chronic corruption, insufficient religious freedom, no economy, and weapons on the border.
There's always a risk. I'm not saying tomorrow this Palestinian state is going to be this beautiful, liberal democratic state. Remember this is a people under occupation for 46 years. It won't be easy. Palestinians are educated people. Palestinians are more than half the population of Jordan, and Jordan is a viable country. Palestine could be also.
As head of Nazareth Baptist School, how do you teach peacemaking?
We're under the Ministry of Education of Israel. It's a school for the Arab minority. It's mainly Christian, but you have Muslim kids also in the school. We teach them to be good citizens of Israel and [to use] the rules for democracy—the chance to protest and to elect someone. We help them to be positive citizens who contribute to community by being successful.
We give them Christian values. These make a difference. We help them become good engineers, doctors, lawyers, and teachers. When they are positive citizens with good values, they can make an impact on our society.
What's unique about your work?
As Christians, we feel privileged to live in the hometown of Jesus, where he lived most of his life. God put us in this place. We try to teach our students also to live that calling. We have a role to play in Nazareth. We want to be salt and light in the hometown of Jesus. What better calling could you have than being the salt of the earth in his hometown? That's our mission.
Our main purpose is education and our school is big on sciences. Because the school is good in sciences, it gives us an opportunity to be allies with others.
Inside Israel, the messianic community is becoming larger and more visible. Is it possible for Arab Christians and Israeli messianic believers to work together?
It's a good idea. We are part of one body of Christ. Messianic Jews and Arab evangelicals might agree on 90 percent of theology. This relationship is a testimony that in Christ we can become one. The barriers and animosity have been demolished, not just with God through Jesus Christ, but also between one another.
We have a different set of problems. It's not just theology of the land that comes between us. We're human beings at the end of the day. This ideal picture of us coming together is not always 100 percent true. There is purpose in knowing the other person's narrative, his people's history, and how he sees things.
What should the Christian response be to hard liners in Israel, some of whom want to kick you out of Israel?
These initiatives are against Messianic Jews. The hard-line Zionists don't mind so much if you're a Muslim and you convert to Christianity, or if you're a traditional Christian and you become born-again.
What should the response be? Israel is dependent on the U.S.; evangelical churches should be more vocal about freedom of worship and freedom of religion in Israel. Are Jews free to believe in Jesus or not? Believing in Jesus is a problem for many in Israel. There should be more pressure about it from American friends of Israel.
[To Israelis, I'd say,] you are the strong one. You've won the wars. You have a very strong country and strategic allies. The Palestinian side is a defeated side. But when you come to negotiate, don't humiliate the other side. At the end of the day, this is your enemy that might become your friend.
Jesus talks about peace, human dignity, and dealing with the other, created in the image of God. Give the other something so that he will not say, "I have nothing to lose. You put me in the corner, so I'm going to fight. I'm going to kill. I'm going to explode myself."
As dramatic events unfolded in Tunisia, Egypt, and Libya—as well as an uprising in Syria—Arab Christians had a new sense of hope. What's the feeling now?
Christians are quite reserved now about the Arab spring. Maybe it needed more time. Those who suffer are the weakest. The weakest are the Arab Christians. So in Egypt and Syria, Christians are the ones who get hit and pushed out of the country. When you have dictatorship, then you have set rules. You cannot talk against the government, but you can worship in your church.
When you are in transition, it's not dictatorship and it's not democratic, it's chaos. Christians may say dictatorship was much better. At least, we could live our daily days not being killed by snipers or jihadi groups.
How should Christians in these nations strategize to secure religious freedom?
There's no easy answer. This is an educational process to change the whole of society. Align with good groups—the groups pushing for democracy and for freedom of expression and speaking out. My fear is that this will take very long, and in the meantime, Christians will find it easy too to just leave. That would be a pity.
Is there any harm in Christians viewing Mideast events primarily through the lens of prophetic fulfillment?
It is not harmless. It is harmful. We're on the ground trying to live faithfully and realistically. It leads to harmful policies. It leads to harmful politics.
You cannot put eschatology above the Sermon on the Mount. You cannot put eschatology or any plan above Jesus' clear words, "Blessed are the peacemakers." We cannot live with war and the sword for all of life. This lack of peace will threaten the existence of Israel itself in the long run. A Christian should not be pro-Israeli, nor pro-Palestinian, but pro-peace, pro-Jesus.
The Lord is asking his people to be believers in him, working in his kingdom, helping in churches, evangelizing people, doing justice, doing mercy. When you immediately transfer eschatology to political views and you want to support this against that, it's harmful for those on the ground.
What is the role of American Christians in supporting Middle East churches?
Get acquainted, be aware, then pray. If you want to pray for something, then you should be aware of the challenges. Pray and be specific. The Lord wants us to pray after knowing. When you pray about Bethlehem, I want you to pray for the birthplace of Jesus at Bethlehem, which in 1948 was 85 percent Christian. When you sing O Little Town of Bethlehem at Christmas, remember Bethlehem still exists today—the same town.
When you come and visit the Holy Land, visit the living stones—the people. It's encouraging to us. Partner and push for peace. Be pro-Jesus. Be pro-peace.
Pray that God will preserve the Jews and take care of them. We're not against the Jews. I'm an Israeli citizen. I've known Jews all my life. My personal story is involved with the Jewish people. They have visited my home all my life. Pray for the peace of Jerusalem including Arabs and Jewish people.
Remember the stand that you take has implications for us. Today, whatever you say anywhere in the world is heard in other places.
The world is very small.
TMorgan@christianitytoday.com
Twitter: @tmorgan815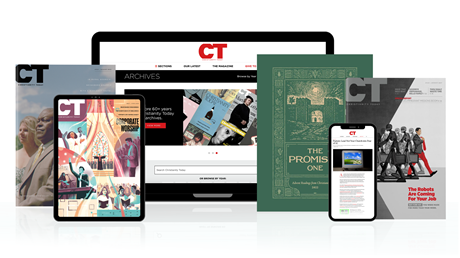 Annual & Monthly subscriptions available.
Print & Digital Issues of CT magazine
Complete access to every article on ChristianityToday.com
Unlimited access to 65+ years of CT's online archives
Member-only special issues
Subscribe
How to Be 'Pro-Jesus' in the Israeli-Palestinian Conflict
How to Be 'Pro-Jesus' in the Israeli-Palestinian Conflict