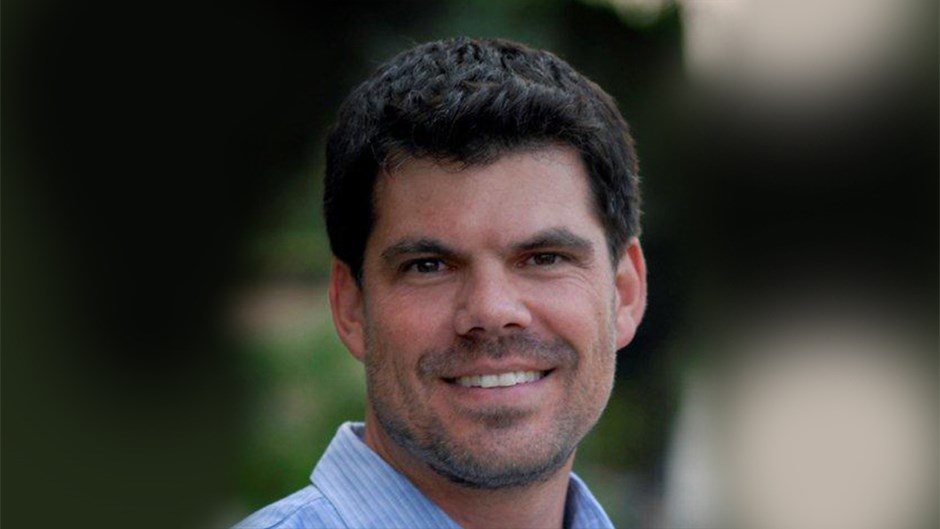 Ever since A.J. Jacobs's The Year of Living Biblically, we've watched people take on—and write about—their annual religious challenges, both the spiritually significant and the gimmicky.
I enjoyed following Rachel Held Evans' Year of Biblical Womanhood and Ed Dobson's Living Like Jesus. Now, though, comes Ryan Bell's year of atheism. Bell, a former adjunct professor at Azusa Pacific University and Fuller Seminary, announced that 2014 would be the year he tried atheism.
A Seventh-day Adventist, Bell resigned from a pastoral position months ago following outspoken criticism of a number of the church's stances, including its treatment of women. His work for peace and justice and interfaith dialogue "earned me rebuke and alienation from church administrators," he writes for the Huffington Post. Bell's theological concerns led him to undertake a "year without God." For 12 months, he writes:
I will live as if there is no God. I will not pray, read the Bible for inspiration… I will do whatever I can to enter the world of atheism and live, for a year, as an atheist. It's important to make the distinction that I am not an atheist. At least not yet. I am not sure what I am. That's part of what this year is about.
Bell's year without God raises plenty of questions. How does one try atheism on, as if it were no more than a pair of jeans to wriggle into? I applaud Bell's pursuit of truth here, though not his methodology. Every person should have the freedom and ability to seek out truth, so Bell's curiosity and honesty are commendable. But this notion that he can turn his faith off for one calendar year, then flip the switch back should he so desire strikes me as strange.
I love what Dallas Willard had to say about finding truth in the person of Jesus: "Indeed, no one can actually believe the truth about him without trusting him by intending to obey him. It is a mental impossibility." Belief, in this case, is more than mere mental assent. So I wonder why Bell chose to turn to atheism rather than, say, a more progressive version of Christianity—especially when he is employed by so many Christian organizations.
The issues Bell has with the church, and even his interest in atheist thought, doesn't require a turn to atheism. There must be room for doubters in the church, and this is certainly a good reminder to those of us who fill the pews on Sunday to make a place for them.
Were Bell to frame this simply as a thought experiment with no repercussions for his spiritual life, we could send him on his merry way, stacks of Dawkins and Darwin in hand. But he argues the Seventh-day Adventist teachings and conservative worldview of his church drove him to consider atheism in both thought and practice.
(While I don't understand this endeavor, I don't mean to pass judgment. I am not him, I am not in his shoes, and I trust that he knows his inner life and relationship to God much better than I ever could. Perhaps this is a needed step in Bell's journey toward God. God has used stranger and more terrible things to draw people from distance to intimacy.)
Bell has lost his jobs at Christian schools and consulting for a church as a result of his journey into atheism. In a blog post about the process, he said that deans at Azusa—where he taught intercultural communications—and Fuller Seminary—where he coached doctoral students on their dissertation proposals—"encouraged me and said they felt my project was bold and even important and necessary."
I think it's great that Bell was encouraged to do what he felt he needed to do in order to be honest about his faith. It would have been a shame if Bell had remained, as I'm sure many others have, in a job in which his beliefs did not match up with what he professed. No one wins in that situation.
I cannot imagine, though, why Bell expected or intended to remain in these jobs. Since he is very publicly trying atheism for a year, why would he want to teach at a Christian college, where he must abide by certain standards and teach from a Christian worldview, or lead a church campaign? To expect to draw a paycheck from the organizations whose beliefs he is renouncing strikes me as entitlement.
Bell draws several conclusions about his firing, namely that:
"Religions institutions (Christian, in my case) are not able to endure these probing questions from their public leaders."
"Christian educational institutions are not serving their students by eliminating professors that are on an honest intellectual and spiritual journey, just because it doesn't line up with the official statement of faith."
To pretend that living a public year of practical atheism is the same thing as a "probing question," is willful ignorance at best. And his second conclusion is simply not in good faith, assuming bad motives of these Christian institutions without exploring his own.
Bell is well-aware that adjunct faculty and church consultants must, as is the case with almost any faith-based non-profits, adhere to the faith of the institution. This isn't simply a high-minded idea, it allowed by law, per Title VII of the Civil Rights Act of 1964: "religious organizations are permitted to give employment preference to members of their own religion."
Over at The Friendly Atheist, Hemant Mehta has, very kindly, set up a fundraising page to help Bell cover costs while he discerns his next step. I wish Bell well on this year of atheism, and I hope it brings him a deeper sense of understanding and clarity, and I do hope he finds compassion and joy in the church as well as without. But the repercussions of his speaking out make perfect sense to me, too. I'll just have to wait for the book.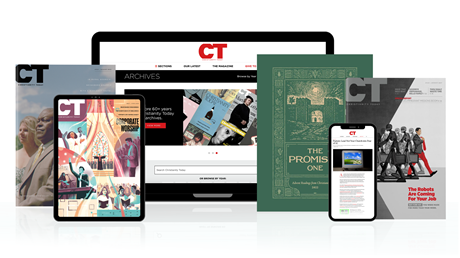 Subscribe to Christianity Today and get access to this article plus 65+ years of archives.
Home delivery of CT magazine
Complete access to articles on ChristianityToday.com
Over 120 years of magazine archives plus full access to all of CT's online archives
Subscribe Now
The Problem With Trying On Atheism
The Problem With Trying On Atheism