More than 60 churches in China's most Christian province have been threatened or destroyed this year in a government campaign to remove prominent crosses and other religious symbols. Among them was Sanjiang Church, a $3.2 million, 8-story megachurch that wasn't spared from demolition even after hundreds of members formed a human shield to protect it. While Communist Party officials insist the "Three Rectifications and One Demolition" campaign was necessary because the churches were illegally built, nearly 60 prominent Chinese scholars, ministers, and lawyers publicly condemned the "misunderstanding, violation, discrimination, and persecution," and urged the Chinese people to demand more religious freedom.
In Egypt, Copts to U.S. Christian leaders: Thanks but shush
Leith Anderson, James Dobson, Franklin Graham, and Bill Hybels were among 188 Catholic, Protestant, and Orthodox leaders urging the United States to do more to help the dwindling Christians of Syria, Iraq, and Egypt. But not all Egyptian Christian leaders welcomed the show of solidarity. "We value so much the prayers and concerns of our Christian brethren around the world," said Fawzi Khalil, pastor at Kasr el-Dobara Church in Cairo, the largest evangelical congregation in the Middle East. "But we don't believe outside pressure would be best for our daily life with our Muslim friends." The U.S. leaders asked Congress to appoint a special envoy on Middle East religious minorities, review foreign aid, and assist refugees and reconstruction. The U.S. House approved the envoy last fall; the Senate has yet to vote.
Assemblies of God pastors Carl and Donna Keyes agreed to repay their New York City church the $1.2 million they took from donations for 9/11 and Hurricane Katrina victims. The Keyes had used the funds to buy a BMW, take a vacation to Florida, and build a farmhouse in New Jersey. The church's former executive director, Mark Costantin, also agreed to pay back the almost $500,000 he borrowed illegally (some of which he used to pay his mortgage) after an Associated Press (AP) investigation exposed the diverted funds. While the Glad Tidings Tabernacle, located 2.5 miles from Ground Zero, was instrumental in relief work following 9/11, Keyes "embellished stories about relief work he performed," in some cases taking credit for work others had done, according to the AP. An interim board appointed by the New York District of the Assemblies of God will govern the church for at least two years before it regains independence.
Britain's largest evangelical group "discontinued" the membership of Oasis Trust, one of the country's most prominent ministries, for promoting founder Steve Chalke's support of same-sex marriage. Oasis says it has "no corporate view" on the issue, but the Evangelical Alliance (EAUK) says the Oasis board refused to adjust online resources and social media to "equally profile the traditional Christian view" on human sexuality (per the EAUK's request). The EAUK said removing Oasis wasn't about either group's position on homosexuality, but about the failure of a member to "comply with a reasonable request." Chalke, whose charity work has made him one of Britain's most famous Baptist pastors, raised hackles within the EAUK a decade ago when he rejected the penal substitutionary theory of atonement.
One way to stop sex spats: Gym teacher-ministers
The Catholic Archdiocese of Cincinnati has asked all teachers to sign contracts that add "minister" to each of their job titles. The move—which also bans sex outside of marriage, cohabitation, using in vitro fertilization, living a gay lifestyle, or advocating for any of these behaviors—is meant to protect the archdiocese from employee discrimination lawsuits using last year's high-profile Hosanna-Tabor case. The Supreme Court unanimously affirmed that a "ministerial exception" exempts religious employers from federal employment and disability laws. A Cincinnati jury recently ruled that the archdiocese unjustly discriminated against a teacher who was fired after becoming pregnant via artificial insemination. Experts predict Hosanna-Tabor won't stop more employment lawsuits like these from being filed, but that Christian schools are most likely to prevail.
The first Muslim student at one of America's largest and most conservative seminaries finished his first year in May, the latest in a growing trend of Muslim students who are attracted to the traditional values of religious colleges. Southwestern Baptist Theological Seminary (SWBTS) requires that students demonstrate a "mature Christian character," "a desire for Christian ministry," and "a record of active church service." But president Paige Patterson said that Ghassan Nagagreh, a Sunni from Palestine, was accepted into an archaeology PhD program because he agreed to abide by SWBTS's conduct code and because the school may be able to witness to him. Longtime Southern Baptist critic Wade Burleson and others questioned the exception, saying SWBTS was putting its stance on alcohol and tobacco above its stance on doctrinal matters.
Internet giant Yahoo! confirmed it took down crisis pregnancy ads after NARAL Pro-Choice America claimed that nearly 8 in 10 ads displayed on searches for "abortion clinic" are funded by pro-life groups misrepresenting the actual services they offer. NARAL praised Google for also removing such ads, though many pro-life groups said their ads hadn't been affected. Meanwhile, a Maryland federal court struck down a county requirement that crisis pregnancy centers post signs in their waiting rooms stating "the center does not have a licensed medical professional on staff." And the Second Circuit Court of Appeals ruled that while such New York City centers must state they don't have doctors on staff, they no longer have to announce that they don't perform abortions or offer abortion referrals.
Bible college accused of overworking foreign students
The president of a Bible college in Myrtle Beach, South Carolina, was arrested on accusations of forcing foreign students to work long hours at far below minimum wage—and threatening to revoke student visas if they did not comply. Students told investigators the nondenominational Cathedral Bible College's classes were not real, and that their primary task was to work for president Reginald Wayne Miller full-time. (Federal law caps the workweek for foreign students at 20 hours, and the work must be integral to education.) Miller may be charged with forced labor, a felony with a maximum sentence of 20 years for each charge. The college, which Miller himself founded in 1975, began accepting international students in 1999. Miller holds a doctorate from the college.
Crystal Cathedral rerun: Megachurch sold to Catholics
Evocative of the once-strong Crystal Cathedral's sobering 2011 sale to a Catholic diocese, the Fellowship at Two Rivers (formerly Two Rivers Baptist Church) in Nashville will sell its 220,000-square-foot building to the Bible Belt buckle town's Catholic diocese. Two Rivers, once boasting nearly 7,000 members, ran into trouble seven years ago when about 70 members filed a lawsuit against then-pastor Jerry Sutton over his alleged mishandling of finances. The lawsuit was dismissed, and about 80 percent of the church voted to affirm Sutton, but he retired the next year (even after the church removed the dissidents at his request). Now the multisite church has closer to 1,200 members and weekly attendance of 575. The diocese's current headquarters was purchased from the Presbyterian Church in the U.S. in 1974.
America's largest evangelical denomination debated the "stark patterns of decline" in its baptisms at its recent annual meeting—as it has now for seven straight years. But in an attempt to "own the problem," a special task force of pastors in the 15.7-million-member Southern Baptist Convention—which still baptized more than 310,000 people in 2013—highlighted how the drought differs by demographic. In 2012, 60 percent of its more than 46,000 churches reported zero youth baptisms (ages 12 to 17), and 80 percent reported only one or zero baptisms among millennials (ages 18 to 29). One in four churches reported no baptisms at all. Intriguingly, the "only consistently growing" group in the denomination that historically has epitomized adult believers' baptism: children under age 5.
Have something to add about this? See something we missed? Share your feedback here.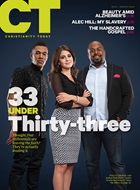 This article is from the Jul/Aug 2014 issue.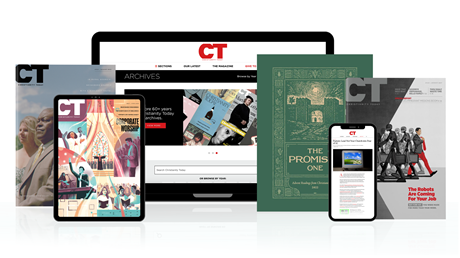 Subscribe to Christianity Today and get access to this article plus 65+ years of archives.
Home delivery of CT magazine
Complete access to articles on ChristianityToday.com
Over 120 years of magazine archives plus full access to all of CT's online archives
Subscribe Now
Gleanings: July/August 2014
Gleanings: July/August 2014