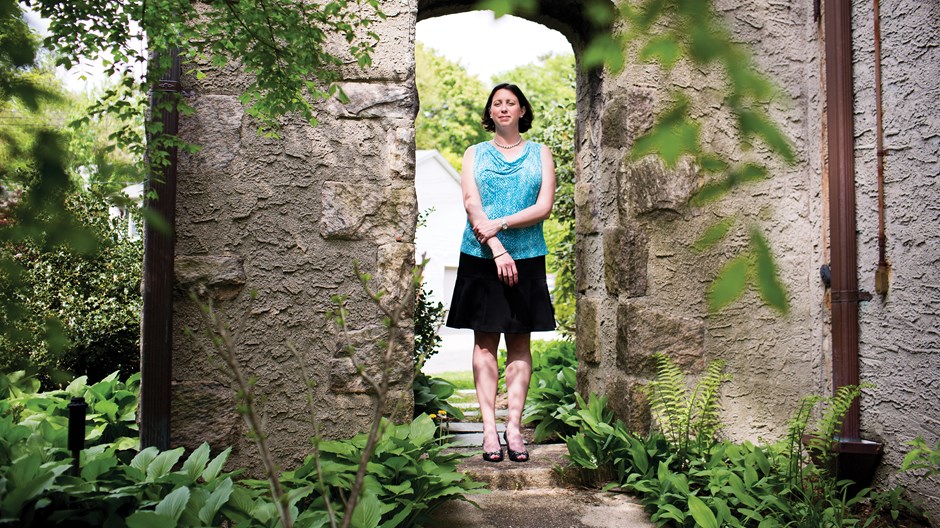 Image: Christopher Capozziello
Four years ago, the Pew Research Center's Religion and Public Life Project released the bombshell finding that millennials (born in 1980 and after) were the least religiously engaged generation in nearly 100 years.
The report said most millennials affirmed God's existence, life after death, and many other traditional beliefs. But young adults were significantly more disconnected from churches and other religious institutions than previous generations. About 1 in 4 millennials have no religious affiliation. By comparison, only 5 percent of the so-called "greatest generation," born before 1928, is unaffiliated. That 21-point gap is historic, experts say.
In her 2013 book, 'Til Faith Do Us Part, Naomi Schaefer Riley, a weekly columnist for the New York Post, explored how the rise of interfaith marriage benefits society, even while complicating the daily lives of such couples. Riley's latest book, Got Religion? How Churches, Mosques, and Synagogues Can Bring Young People Back (Templeton Press), reports on why young adult Muslims, Mormons, Jews, Catholics, black Protestants, and evangelicals are defecting from their faith traditions. Her hope is that faith leaders will realize their common problem and learn from each other in order to solve it. Riley spoke recently with Timothy C. Morgan, CT senior editor of global journalism.
Your book paints a complex picture of the spirituality of young adults. What perspective do faith leaders need to adopt to address millennials' spiritual needs?
Religious institutions add an enormous amount to our moral and civic life, but they are weakened by the trends: the lack of religious affiliation by millennials as well as their own financial struggles. But I found rays of hope. This isn't a fixed pie. Leaders might say, "We're fighting over the last millennial," when in fact, what I found is that they could be saying, "We're all in this together. We all need to figure out a way to get this generation back into churches, synagogues, and mosques."
Isn't competition, not collaboration, truer to the American religious experience? You spend a chapter on sheep-stealing, for example.
Competition breeds success. That is one reason religion in America remains vibrant. On the other hand, I have mixed feelings about the creative destruction of religious institutions. Something is lost when people invest in a religious institution only for a short time, jumping from one to another.
Collaboration ought to be considered, but it has to come from the grassroots. There have to be pastors and religious leaders who know each other and become friends. They work not to compete with each other, but to provide competitive alternatives to the nonreligious alternatives out there, like going to the movies or a bar.
The expectations of young people have been raised so much by the youth-church experience and the college experience. Flashiness seems necessary to get people through the door. CharlotteONE, where 52 churches put on worship for millennials citywide, has found that young adults will come for a few months to big productions, but what they really want is a place where they can settle in.
Some argue that the problem is that many traditional churches are actually behind the curve on adopting technology and social media.
One misconception about the millennial generation is that it's all about technology and social media. But media are simply a vehicle for meeting people in person. This generation longs for interpersonal interaction more because so much of their interaction is online.
They long for intimacy, having a close group of friends. I heard 25-year-olds reminiscing about their college years, a time when they were able to live in community and meet spontaneously. In their childhood, there was no spontaneity. Play dates were scheduled weeks in advance.
Young adults are attracted to urban environments. They like neighborhoods. In many ways, they long to live in the way their grandparents did and walk to everything. This generation has the lowest rate of car ownership of any generation since cars became popular. They want the spontaneous, "Oh, I ran into so-and-so at the coffee shop."
Religious institutions can take advantage of the millennial desire for community and spontaneity. I saw this at Redeemer Presbyterian Church in New Orleans. Young people there are so willing to invest in each other's lives, not just on Sundays but throughout the week.
So millennials might be willing to try the 200-year-old Methodist church on Main Street if they can walk to it from their apartment?
I absolutely think so. The middle-class millennial wants to stay in the city. They want to walk to coffee shops, bars, and the park. Walking to church fits on that list. They want to run into people. They want the intimacy of being able to see the same people day in and day out.
You highlight as a positive example pastor Rick Warren and his training the
"Timothy generation," a cohort of young Saddleback leaders. What
other positive examples did you find?
Savvy religious leaders are saying, "We need to think about giving the next generation responsibility." One pastor I talked to said his wife had led the women's ministry for 20 years, and he decided it was time to fire her. Not because she was doing a bad job, but because it was time to give younger people responsibility.
There's a complaint that millennials are selfish. But it's a two-way street. If you don't give people responsibility, they will act like children. When they act like children, then you're less likely to give them responsibilities.
Baby boomers are living long, healthy lives. They think to themselves, I've been doing the church's books for 25 years. Why wouldn't I do them for the next 25? Here's why: Younger people coming to church don't feel like they are needed.
There is tension between priorities. Is the priority the people who are here every week? Or is the priority getting the people who are not here to come every week? Religious leaders are caught in a bind. If everybody in the congregation is over age 55, what's the future?
Some say the trend of delayed marriage is a big factor in millennial disinterest in church involvement.
For decades, religious institutions have depended on the idea, "Once you get married or have kids, you will be back." But there are problems with that. Obviously, delayed marriage is one. But once couples do marry and have kids, they have been away from religious institutions for so long, it's not clear that church has a part in their life anymore.
What can be done? Congregations need a message for singles. The messages that young adults are getting from their own families are often to put off marriage. If you are middle or upper class, American culture says, "Delay marriage. Get your education. Get your graduate degree. Travel the world before you settle down." Maybe parents should encourage earlier marriage.
Many suggest that offering community service and short-term missions opportunities is the way to bring young adults into church life.
Doing service projects in a soup kitchen doesn't distinguish a church anymore. Secular colleges do community service. Millennials are probably looking for something else.
But a few churches distinguish themselves with service in the extreme. The Alliance for Catholic Education is the Catholic version of Teach for America. Young Catholics serve two years at a disadvantaged Catholic school. Millennials live in community with other people in the program. That appeals to them no matter what they decide to do after that level of service.
The challenge for many churches is to decide what is really important. Young American Muslims told me, "What distinguishes one mosque from another is not theology but the culture." At CharlotteONE, for instance, pastors said, "We're not going to spend our time with this big crowd talking about the doctrines that divide us. We are going to focus on the things that unite us."
Research estimates that 80 percent of U.S. churches are stagnant or declining. Will a record number of churches close their doors in the coming years?
Consolidation is inevitable. If you look at a typical small town, you see lots of these churches. Nobody is coming through the doors. It's not just young people. There is a potential for churches on the brink to turn themselves around. What I'd like people to take from my book is that the structure of the religious institution does matter, and that there are ways to talk to this generation without spending a fortune.
Churches don't need to open a swank coffee bar, for example.
There is something to the idea of getting people to hang out, to see their religious institution as a center of their community, where they can experience the kind of spontaneous meeting that would draw them further into the community.
But the way to start that process is not by offering expensive food or coffee. Start small and have individuals make commitments to each other to say, "It's two o'clock and I am going to be there hanging out doing x, y, and z for the church. Will you meet me there?" Those connections and commitments eventually cause growth.
This doesn't happen all at once, but for this generation, that kind of intimacy, spontaneity, and the desire for community like they had in college—that's the way to go.
Do the attractions of secular culture sap young adults' desire to get involved in church?
We live in a culture of second-guessing. Everybody is looking over their shoulder, wondering if they've made the right choice. There are so many options. It is not just secular culture having cooler things to offer. There's the more basic, nagging question, Have I made the right decision?
People don't ask themselves that question when there is real intimacy, the kind of deep friendship that gets formed in religious community.
Based on your interviews, churches have an opportunity to reach early-
career adults, but should perhaps start on the Sunday right after young adults graduate from college.
Exactly. One religious leader I talked to compared the experience of graduating from college from a spiritual perspective to falling off a cliff. It's moving around to new places, new friends, new roommates, and new jobs.
There's an opportunity for churches to distinguish themselves by saying to young adults, "We're going to be the rock. Other things in your life might be changing. We can't always help you figure out how to get the job that will last a few years instead of three weeks. But we will be here week after week to provide a community for you."
That's hugely appealing for young people coming out of college. The way you invest in young adults sends the message, "We're ready to give you responsibility."
Your book strikes a hopeful tone even though recent surveys about millennial church involvement have been so gloomy.
The 30 percent of people under age 30 who are unaffiliated are not people who say they are atheists or agnostics. They are not saying they don't care about spirituality or moral issues.
I wouldn't give up on this generation, writing them off as post-Christian. There is no social stigma attached to not attending religious services. The people who show up are the people not pressured to be there. This is the glass-half-full way of looking at it.
Have something to add about this? See something we missed? Share your feedback here.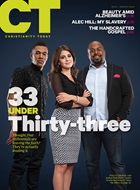 This article is from the Jul/Aug 2014 issue.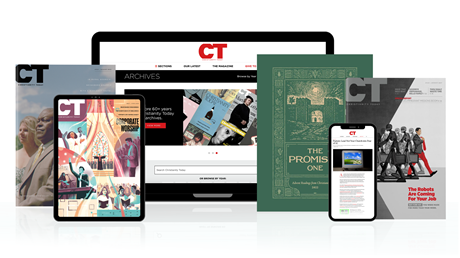 Annual & Monthly subscriptions available.
Print & Digital Issues of CT magazine
Complete access to every article on ChristianityToday.com
Unlimited access to 65+ years of CT's online archives
Member-only special issues
Subscribe
It Takes More Than a Swank Coffee Shop to Reach Millennials
It Takes More Than a Swank Coffee Shop to Reach Millennials