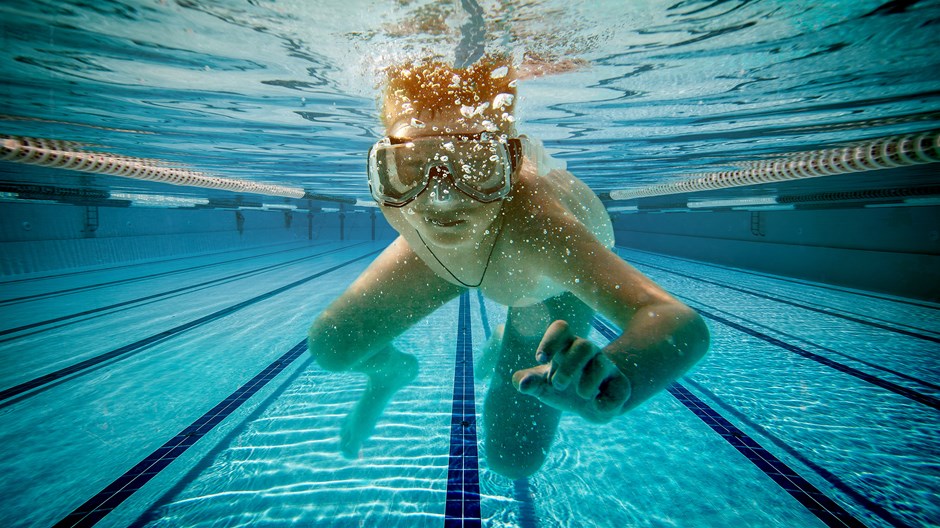 Image: Shutterstock
It happened again.
I was the luncheon speaker at a conference for Christian foundation executives. The talk certainly began well enough. I read Jeremiah's exhortation to the exiles to seek the peace of their city as the friendly, khaki-and-polo clad audience made its way back from the Hilton's ample buffet. While the executives finished Caesar salads, I reflected on the difference between urban and suburban ministry. During roast beef sandwiches, I described our shift to a more Trinitarian urban ministry model. Over brownies, I talked about coaching an urban youth swim team.
I told them about dropping Randall, one of our young swimmers, at his house after a meet late one July evening where a half-dozen adults partied on his front porch. "Randall swam great!" I shouted to the crowd. No one paid attention. Randall got out of the car holding his crumpled ribbon and towel. A woman left the party to meet the little boy. "Get the — inside," she snarled.
I told them about Martin, an eleven-year-old wisp of a boy with sad blue eyes and ribs sticking out everywhere, who shocked us all last February by pushing down his best friend and saying, "I've killed three men, nigger, and now I'm gonna to kill you." Martin has never killed anybody. But he knows people who have. Two months later, a social worker called to tell me that the Department of Children's Services had picked up Martin at school after "something ugly" happened in his home. Martin and I have spent three years together, yet I may never see him again.
I told them about Reverend Arnold, the courageous pastor who works with neighborhood gangs and sees our little swim team as a possible way of escape for kids with too much time on their hands in the summer. "I hate it when it gets warm outside," he told me once. "The kids start shooting."
Then I told them about my fear of being shot when I drive through the neighborhoods on angry summer nights. And then I began to weep. At first, the tears came slowly and then were followed by gut-wrenching sobs. Unable to see my notes anymore, I sat down at the nearest table. The good people I had been paid to minister to gathered around and ministered to me.
Profane thoughts raced through my mind as I escaped through the Hilton lobby after my meltdown: "You better get your s— together," I muttered to myself. "Or you won't make it through the summer."
Living with the Great Sadness
For some reason, I find it nearly impossible to talk about the children I've come to love on our swim team without crying. I've wept over them in pulpits, in restaurants, with reporters, and on pool decks. To be fair, many children on our team, though resource challenged, are not suffering like Randall and Martin. It's the ones who are that keep me up at night.
Am I depressed? I don't think so. Most days, I've got good energy and I don't feel blue. Am I burned out? No. Yet even when I feel refreshed, I still can't talk about the kids without my eyes welling up. So what's happening?
Here's my theory. For the first time in my life I am truly in a relationship with the most vulnerable members of my community. Randall's pain has become my pain. Martin's nightmare has become my nightmare.
My sadness is perhaps a part of being human. A friend of mine has a child waging war against a serious mental illness. He says he lives with a Great Sadness. I think I do too. I feel the Great Sadness when a ten-year-old tells me he's joined the Young Crips, a deadly gang in his neighborhood. I feel the Great Sadness when I discover I'm more racist than I ever thought. I feel the Great Sadness when Randall and I are reading a menu in McDonald's and I realize that Randall can't read.
I'm writing on a balmy, early summer day. An hour from now I'll go pick up Randall and his friends and take them to swim practice. I'll spend hundreds of hours with these kids over the summer, coaching, dunking, laughing, and eating pizza. We'll also wade through the deadly psychological sewage that seeps into the lives of poor children and circles around their ankles, slowly pulling them under. We may encounter tragedy.
I feel anxious.
Our God is the God of all hope. I believe this with everything in me. Yet the more I suffer with these kids, the more the Great Sadness threatens to eclipse the Great Hope. I am a melancholy, overly sensitive guy with a tendency towards depression. I know I'm called to this ministry, but it's risky for me. I've stepped over the burn-out line several times in the past. I've been depressed. I don't want to go there again. How can I live near the hot fires of a child's suffering this summer and not get burned?
The Trinitarian Way
For starters, I must keep score differently. The calculus of God's kingdom is counter-intuitive. In God's moral economy, the last become first, little is big, and a day is like a thousand years. This is hard math for me. I planted a church in Knoxville's suburbs with twelve people twenty-six years ago. Over two thousand people worshipped there when I left fifteen years later. The numerical growth validated my ministry. Or did it?
Now I have a gift for going backwards, for false starts, for shrinking things. Here's one example. Last winter we launched a tutoring and dinner program after practice. We began with eight kids. We ended with two. Did we fail? It depends on how you keep score. This summer I'm betting God gives points for just showing up and not going away. This summer I'm redefining fruitful as faithful.
If I'm to make it through this summer without succumbing to the Great Sadness, I need to embrace a more Trinitarian way of ministering. The Greek fathers liked to speak of the holy dance of the Trinity, in which the members of the godhead lean into one another with reciprocal, mutually dependent love. I need to lean into my fellow coaches, our volunteers, and especially the parents of the swimmers this summer.
A swimmer's father once offered to buy cokes for the team. "No worries. I've got it," I said. After all, wasn't I supposed to be ministering to him? Now I realize that I emasculated the man in front of his child. Not surprisingly, he never came to a meet again. Here is my ugly truth: The father is black. I assumed he didn't make much money. And so I rejected his help. I'm a racist. Is what I did all that different from refusing to drink from a water fountain after a black man? I failed to respect him as a full partner because of the assumptions I made based on the color of his skin. I'll be less discouraged this summer if I minister with the families on the team instead of to them.
Discouragement is often a result of unmet expectations. I expected coaching this team to be like one, long, end-of-the-season slide show of beaming, dripping children splashing their way through the hot summer months. There'd be bumps, of course, but these would be like bloopers in an Adam Sandler movie. I sometimes daydream about satisfying happy endings: Maybe Channel Ten will do a story! Maybe an Olympian will come and sign autographs! Maybe they'll make a movie about us!
I'm a sucker for the Blind Side narrative in which generous white Christians love on a vulnerable black child and he becomes an NFL star. This is great on the rare occasions when it happens. But it almost never does in real life. And why should we expect it to? The icon of our faith is a cross, not an Oscar. The lonely road of discipleship can often be narrow, long and hard. John 6:66 means more to me now at age 52 than ever before: "After this, many of his disciples turned back and no longer walked with him." I find a peculiar comfort realizing that Jesus' ministry shrank in size as he walked towards the cross.
The Flaw in Love
Andrew Solomon begins The Noonday Demon, his brilliant book on depression, with these words: "Depression is the flaw in love. To be creatures who love, we must be creatures who can despair at what we lose, and depression is the mechanism of despair." But what if the essence of love is losing our lives for the sake of others?
We tasted losses on our swim team last summer. A mother died in a car wreck. A father went to prison. As June turned to July, the Great Sadness I carry like a tumor in my heart mutated into a small depression. But did it have to? What if I redefine love as loss? Isn't the cross, God's icon of love, a holy fusion of both loss and love? If the losses we feel in caring for others are reimagined as acts of love, then they have real meaning and purpose. That feels less depressing to me. So this summer I'm rearranging my expectations. I'm expecting the cross.
I embrace the Great Sadness. I don't expect it to go away. I also embrace the Great Hope. Anyone who works with the Randalls and Martins of the world must learn to hold both Great Sadness and Great Hope in their heart.
Alexander Schmemann, the Greek Orthodox theologian, described Christian hope as a "bright sadness" that embraces both Lenten darkness and Resurrection light. "The darkness of Lent," he wrote, "allows the flame of the Holy Spirit to burn within our hearts until we are led to the brilliance of the Resurrection."
This makes me think of Randall. Randall swam half-heartedly last night and asked to get out of practice early. I made a mental note to give him a pep talk about the importance of working hard to reach our goals. When we got into my car, Randall asked if I would buy him dinner at Wendy's. "Do you usually have dinner when you get home?" I probed. Randall never gave me a straight answer. Finally he said, "My mom's tired a lot." Randall didn't need a pep talk. Randall needed a hamburger.
I can't spend time with a hungry eleven-year old boy who has no one to make him dinner and not feel a Great Sadness. I've accepted that. But I am a Christian. I know the Great Hope. Sadness must not, cannot, and will not define me. This summer I'm praying that the Lenten darkness of Randall's suffering will lead me to the bright sadness of the Resurrection.
Doug Banister is the pastor of All Souls Church in Knoxville, Tennessee. He is also a coach of the Emerald Youth Foundation Swim Team. You can download his free ebook, Seek the Peace of the City, from allsoulsknoxville.com.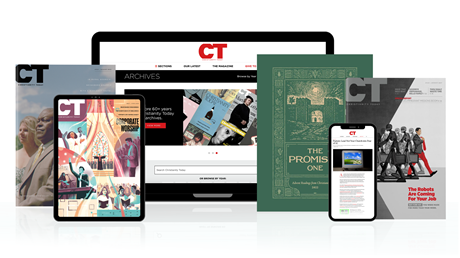 Subscribe to Christianity Today and get access to this article plus 65+ years of archives.
Home delivery of CT magazine
Complete access to articles on ChristianityToday.com
Over 120 years of magazine archives plus full access to all of CT's online archives
Subscribe Now
My Bright Sadness
My Bright Sadness