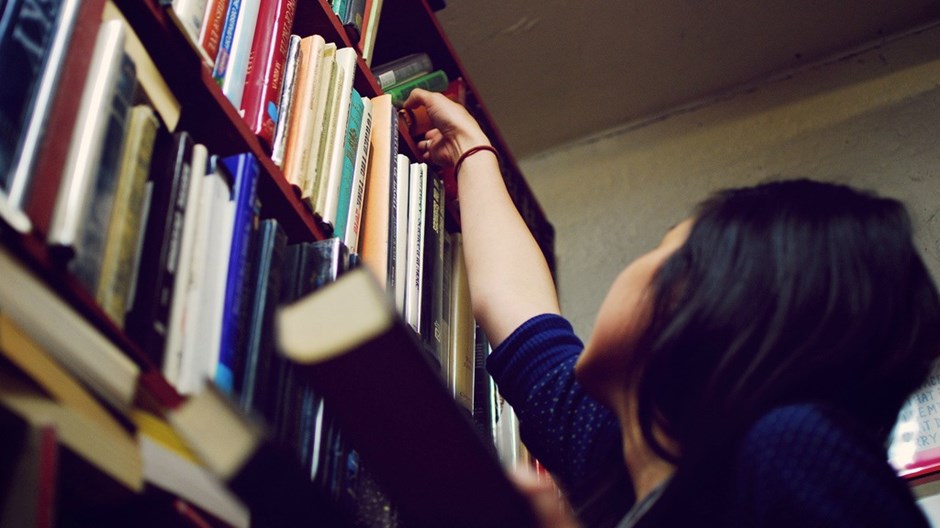 Image: Ian Collins / Flickr
Earlier this month, renowned Christian author Philip Yancey said Farewell to the Golden Age of Christian publishing, leaving authors and readers concerned over the future of the industry. One author shared, "This is why I'm re-evaluating whether I want to be a writer anymore." Another said, "This is just depressing."
Working with my family's Christian literary agency and law firm, Yates & Yates, I've witnessed some of the obstacles and opportunities in today's ever-changing book market. While the industry looks different in the 21st century, many authors who have adapted to the new era find Christian publishing remains alive and well.
The Good Ol' Days?
Sealy Yates, senior partner at Yates and Yates (and my father-in-law), remembers the literary landscape decades ago: "When I started working with authors and publishers in the 1970s, the only thing authors had to do was write a good book. The publisher did all the rest."
Today, however, authors are expected to not only write a good book, but build an engaged audience, market the book on social media, give interviews, and travel and speak. These additional tasks often leave writers with less time to hone their craft and actually write. "The flip side is that back then, publishers would present authors, who were usually pastors, with a contract for a trade book and they would sign it. There was no advance," Sealy said. "There was no negotiating of rights or royalties or any other terms of the contract. Publishers were in control, had all the information, and authors had none."
Trying to find the next big book, major Christian publishers published anywhere from 150 to 300 titles a year in the '90s, hoping one would break out into wild success. One such bestseller, Tyndale's Left Behind series, went on to sell 65 million copies. Publishers have since shifted their strategy to publish fewer titles with less risk and broader appeal.
Still, with a boom in independent publishing, more titles fill the retail book market than ever before. Self-publishing companies like CreateSpace, Lulu, and Smashwords have made room for authors who cannot or do not want to publish with a traditional publisher. It's a bit of a gamble with self-publishing. Some writers finance and publish their title and never gain the readership and attention they'd hoped. Some end up with great success. William Paul Young's book The Shack was rejected by 23 publishers and went on to sell 18 million copies through Windblown Media, a self-publishing venture started with a $15,000 investment.
More Opportunities
Thanks to the Internet and social media, today's Christian influencers are able to reach readers directly and build a following for free prior to actually writing and publishing a book.
Similar to Justin Bieber's YouTube breakthrough, Jefferson Bethke created and produced content online via YouTube and built a following that later landed his first book, Jesus > Religion: Why He Is So Much Better Than Trying Harder, Doing More, and Being Good Enough, on TheNew York Times bestseller list.
Ann Voskamp, a homeschooling mother of six who lives on a 600-acre farm in Canada, began a blog on the whim. As she wrote about counting blessings, her blog began to gain popularity, eventually resulting in her bestseller, One Thousand Gifts: A Dare to Live Fully Right Where You Are, which surpassed 1 million copies sold earlier this year.
This is the way of the digital age, when musicians, athletes, college grads, and moms are able to influence culture in spite of the industry of publishing. They develop their messages and create fan bases on their own. As Christians, we too have this opportunity, an easier entrée into the lives and hearts of more people than ever before.
Especially for Christian women who had a limited opportunity to get a book published in the early years of Christian publishing, with the female-dominated Internet retail space and the female-dominated blogosphere, possibilities exist now for aspiring female authors that were unimaginable 30 years ago.
Philip Yancey, in his recent lament, mentioned this trend, in contrast to writing quality:
Nowadays authors are coached on "building your brand" more than on improving their writing. Publishers care more about website stats and Twitter followers than the quality of an author's work.
It's true; it is almost impossible for an aspiring author to get published in today's market without an existing "platform." To writers who look upon their craft as art, most are annoyed and borderline repulsed with the idea of having to self-promote.
But platform is also an opportunity. While authors admit it can be overwhelming, it's a privilege to be able to access their fans anytime they want, advocate for causes important to them, and influence the culture at large. "We need to quit worrying about the challenges and think more about the endless opportunities to innovate," offers Chad Cannon, vice president of marketing at Nelson Books. "Authors have more control of their destiny than ever before."
And yet, the current book-buying audience poses further challenges. Americans' reading proficiency has declined, and researchers worry about the continued effects of Internet addiction on reading for leisure. Online reading has shortened our attention spans with short 140 character tweets, blog posts, and website articles. Readers have been conditioned not to work too hard or pay too much for information. Publishers are in business. They want to sell what the audience is interested in. That does not mean, however, they do not care about quality.
The eBook Boom
When bookstore chains like Books-A-Million, Barnes & Noble, and Borders started offering a sizable selection of Christian books in the 1990s, the Christian bookstore began its slow decline. Once those secular retailers went online and began to sell print books and later digital books at drastically reduced prices, it became even harder to compete. EBooks reportedly now make up one-fifth of all U.S. book sales.
Digital books are sold at lower retail prices, with the average price of a bestselling eBook landing at $7.49 compared to a typical hardcover at $21.99, according to Digital Book World. This results in tiny profits to publishers and even tinier royalties to authors. But like most things related to technology, there's an upside to the digital book. These eBooks are less expensive for publishers to produce and do not have the warehouse and shipping costs that accompany print books. They are easy to update, quick to release, searchable, hyperlink-able, and portable. Across the board, retailers in the CBA and American Booksellers Association have reported an increase in sales in books, and many attribute this to the digital book revolution.
Overall, let's not forget books are alive and well. In particular, the CBA reported an 8.55 percent overall gain in book sales in 2012. While the market is changing, we have not said goodbye to Christian books. Although there is always an element of chance when it comes to publishing, authors and publishers who have adapted to the new era of Christian publishing have found the future ripe with opportunity. Whether or not we have said farewell to the Golden Age seems to depend on whom you ask.
Karen E. Yates is a seminary student, writer, mother to three short people, and sushi addict. After working a decade in the Christian non-profit space, she began to help authors at Yates & Yates, a Christian literary agency and law firm serving top tier authors and communicators. She blogs at www.KarenEYates.com about parenting, spiritual formation, books and publishing, and tweets as @KarenYates11.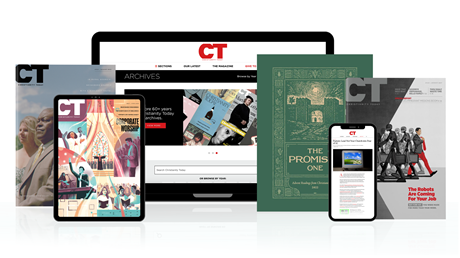 Annual & Monthly subscriptions available.
Print & Digital Issues of CT magazine
Complete access to every article on ChristianityToday.com
Unlimited access to 65+ years of CT's online archives
Member-only special issues
Subscribe
The Next Chapter for Christian Publishing
The Next Chapter for Christian Publishing