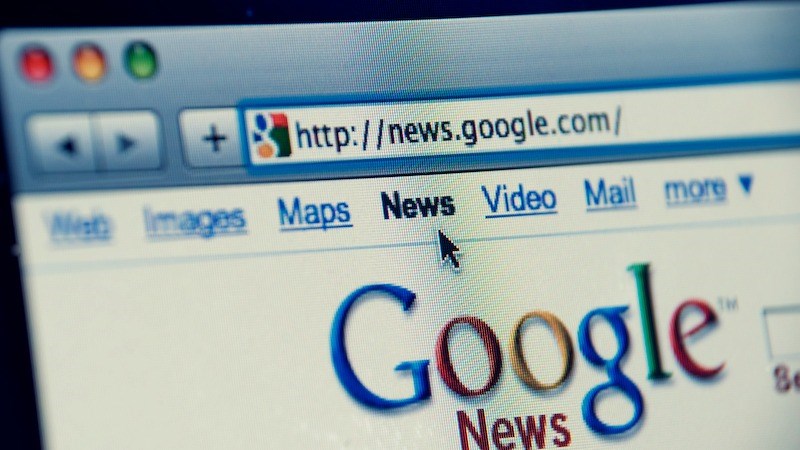 Image: spencereholtaway / Flickr
When I was 23, a man threatened to sue me for violating his privacy when I published the news of his drunk driving arrest in the local paper where I worked. I explained to him he didn't have a case; his arrest was a matter of public record provided by the sheriff's department. But he was undeterred. The publication of his arrest had ruined his life, probably cost him his job, he told me. It was my fault, and I was going to pay.
Hanging up the phone, I felt self-righteous. I had for years prepared to be a journalist. I could easily recite the First Amendment right to freedom of the press. I had a meticulously developed belief about neutrality and objectivity: my role was to report just the facts, to shine light on the activity of both leaders and citizens.
In the pre-Internet days, such a story could be reported then forgotten, buried in the daily barrage of news. I hope the man has since been able to leave his mistakes behind. In the age of Google, though, the past can remain only a click away.
The New York Times recently covered a European lawsuit over the rights of individual privacy when it comes to online content. The man highlighted in the article, Eoin McKeogh, sued search engines for displaying content connected to him that resulted from a case of mistaken identity. He had been identified incorrectly as the man in a video stiffing a cab driver his fare.
Someone mistakenly implicated should be allowed a clean slate. That's obvious. Nearly as obvious is the mother trying to get scantily clad photos of her underage daughter removed from the Internet. But what about the woman who wants record of her divorce removed from searches? Or the politician seeking to expunge what he feels is a defamatory book about him? Or the actor who wants his affair erased? The Times article said about 500 other Europeans are seeking to have criminal records removed.
While Google and other search engines must comply with the European court decision, source websites are not required to remove the content. "A simple way of understanding what happened here is that you have a collision between a right to be forgotten and a right to know. From Google's perspective that's a balance," said Eric Schmidt, Google's executive chairman, quoted in The Times. Without appearing in Internet searches, the information is buried online, accessible but not publicized, no different than if the article had been printed in a newspaper.
In my own life, I have experienced the freedom of outgrowing my past failures: paid the consequences, learned from my mistakes, and moved on. I become paralyzed, however, when I constantly relive my earlier indiscretions and sins. In Philippians 3, the Apostle Paul talks about "forgetting what lies behind and straining forward to what lies ahead" in order to grow in his relationship with Jesus, to become mature in the faith.
But does our personal forgetfulness of sin release us from our collective responsibility to remember? When we increasingly rely on the Internet for our current news as well as our history, do we really want a world in which we find only the good stuff? "The principle that you have a right to be forgotten is a laudable one," said Emma Carr, acting director of Big Brother Watch, as quoted in a second Times article about the case, "but it was never intended to be a way for people to rewrite history."
In effect, the European lawsuit has much less to do with protecting privacy than preserving reputations. While the Bible says very little about modern day privacy issues, like whether or not the government should retain phone records or search the homes of private citizens, it does talk very pointedly about reputation. From Jesus' salt and light example in the Sermon on the Mount, to Paul's qualifications of elders in 1 Timothy 3, to Peter's thoughts on submission to authority in 1 Peter 2, our behavior as believers reflects as much about ourselves as it does about the Gospel. We do well when we honor both.
Our reputations are not just earned by our good deeds, however, but in the way that we acknowledge and confess our bad deeds. James exhorts believers to confess sins to one another, Paul asks believers to forgive one another, and Peter reminds the church that love covers a multitude a sins. In all these commands, sin must be acknowledged, dealt with, owned –not covered, not hidden, not forgotten.
In a series of posts on Patheos, Mark Roberts, the executive director of digital media and the theological and cultural steward for Foundations for Laity Renewal, explores the nuances of privacy and reputation in the Christian life. "Sometimes our obsession with privacy causes us to neglect the biblical call to live our whole lives in a way that honors the Lord," Roberts writes. "I'm not saying that we should be unconcerned about possible invasions of privacy from corporations and governments. But I am saying that we Christians might be better off if we were to spend more of our emotional energy seeking to live at all times in an exemplary way."
The European decision raises many other questions for us, too – should we defend the unjustly accused? Should we curiously follow after every trending scandal on the Internet? Should we remember the individual failures of our friends and family?
At the heart of the court decision, however, is whether or not we are letting our concern for our own privacy overshadow our need to protect our—and the Lord's—reputation. And not just in the matter of not sinning, but also in accepting the responsibility and consequences when we do sin. Are we living a life of integrity, letting our light shine, even if only dimly at times?
Charity Singleton Craig is a freelance writer and editor, serving as a content editor for The High Calling, a contributing writer for Tweetspeak Poetry, and a staff writer for Curator Magazine. She grew up on an Indiana farm and now lives with her husband and three step-sons across the street from another Hoosier corn field. You can connect with her on Facebook or Twitter.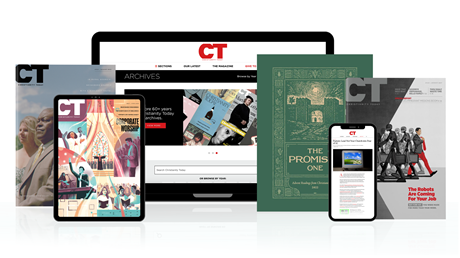 Subscribe to Christianity Today and get access to this article plus 65+ years of archives.
Home delivery of CT magazine
Complete access to articles on ChristianityToday.com
Over 120 years of magazine archives plus full access to all of CT's online archives
Subscribe Now
The Internet Never Forgets
The Internet Never Forgets