Why China's moral minority is good news
When the Pew Research Center asked people worldwide whether it is necessary to believe in God in order to be a moral person, China ranked the lowest of 40 nations: only 14 percent agreed. Stark, but not surprising at first glance, given 65 years of atheist Communist Party rule. But Beijing-based, Pulitzer Prize–winning journalist Ian Johnson noted that the survey question "used a term for 'God' [shangdi] that is applicable in modern China almost only to Protestant Christianity." In other words, the number of Chinese in agreement was "actually astonishingly high"—another sign that China, currently estimated to have 60 to 100 million Christians (4 to 7 percent of its population) may soon become the country with the largest number of Christians.
Days after the Second Circuit Court of Appeals ruled 2 to 1 that the New York City School Board can ban churches from worshiping in public schools, Mayor Bill de Blasio said he would change the city's policy. "I believe a faith-based organization has a right like anyone else . . . to use that space," he told The Wall Street Journal. The court weighed whether the city could bar churches from renting school space on Sundays under the First Amendment's free exercise clause, not whether it had to do so under the establishment clause. But it warned that worship services give the "appearance of endorsement" and expose the school board to "substantial risk of liability." About 30 churches still meet in the schools, down from about 100 in previous years.
World Relief, the relief and development arm of the National Association of Evangelicals, took its first step into Europe with a merger with Germany-based PartnerAid. The 16-year-old PartnerAid, with a budget of $3 million compared with World Relief's $60 million, will continue to function independently but will adopt the name World Relief Germany. While World Relief works primarily through local churches, PartnerAid works in high-risk countries like Somalia where the local church is less visible. The groups will share contacts and strategies—especially on immigration and refugees—but will keep finances separate.
Teen Mania faces foreclosure
Founder Ron Luce announced his decision to abandon Teen Mania's 472-acre Texas headquarters and move to Dallas to focus on a "broader global reach"—and, weeks later, fired communications director Cindy Mallette when she prodded him to acknowledge the campus had been foreclosed on. The ministry has raked in $300 million since 2001, but ended fiscal year 2011 $4.1 million in the red—making it one of America's most insolvent charities, according to Charity Navigator. The Evangelical Council for Financial Accountability revoked the ministry's membership in March for "failure to provide complete renewal information." It has best been known for its Acquire the Fire rallies and short-term missions for teens.
An American couple living in Qatar was convicted of the death of their adopted daughter and sentenced to three years in prison. Officials accused Matthew and Grace Huang of starving Gloria, who died suddenly last January, in order to harvest her organs. Police had suggested they could not have had a legitimate reason to adopt children who were not "good-looking" and who did not share their "hereditary traits." The Christian couple said their Ghanian daughter had a history of malnutrition that led to an eating disorder. The Huangs, who still face 16 months of their three-year sentence, also face deportation. They will appeal the ruling.
Tenured Christian professors can seek court protection
Tenure may be stronger in Christian higher education than many imagine. Courts can decide contract disputes at religious institutions without violating the First Amendment, the Kentucky Supreme Court ruled in April. The court did throw out a racial discrimination claim by Lexington Theological Seminary professor Jimmy Kirby, given that the U.S. Supreme Court ruled in 2012 that antidiscrimination laws don't apply to religious groups choosing ministers and leaders. But the Kentucky court let Kirby proceed with his lawsuit claiming the school breached his contract by dismissing him—despite his tenure—in 2009 when its endowment tanked. "Enforcement of a promise, willingly made and supported by consideration, in no way constitutes a state-imposed limit upon a church's free exercise rights," the court said, quoting an earlier case. Likewise, Kirby's colleague Laurence Kant can proceed with a similar lawsuit because his position as a teacher of Jewish religious history excluded him from being a minister (and thus was not covered under the "ministerial exception" doctrine), the court said.
Anti-Calvinist college president (kind of) ousted
After two years of controversy, Joe Aguillard will step down from the presidency at Louisiana College and return to the classroom. Aguillard gained attention when critics accused him of attempting to purge the school of Calvinist professors. Focus later shifted to claims that he had misled the Baptist school's board and misappropriated funds. The conflict culminated in a lawsuit by a vice president who claimed he had been wrongfully let go after reporting the president's misconduct. Argile Smith, current dean of chapel, begins as interim president June 1 as Aguillard begins a one-year paid sabbatical.
Liberty University VP loses duties over Benny Hinn flap
Ron Godwin, Liberty University's provost and vice president for academic affairs, stirred up controversy after he appeared in a video to endorse a partnership between Liberty and Texas televangelist Benny Hinn. Administrators disavowed any partnership and limited Godwin to his academic role, relieving him of his duties involving outside alliances and programs. "The incident with Benny Hinn Ministries convinced me how incompatible the two roles are," said Liberty president Jerry Falwell Jr., who credits Godwin with helping to create the aggressive enrollment growth plan that has made Liberty the world's largest Christian university. "I also realized it was not humanly possible for any one person to perform all the tasks necessary to do both jobs well."
Hungary, Albania: Evangelicals gain in Eastern Europe
The European Court of Human Rights struck down Hungary's 2013 Church Act that deregistered most churches and restricted most of the delisted ones from registering again. The landmark ruling condemned the law because it "hurt the reputation" of churches and infringed on religious liberty, violating the European Convention on Human Rights. Meanwhile, the once-atheist Albania, whose current president is Muslim, has recognized the Albanian Evangelical Alliance for the first time. Making steady gains in religious freedom since it banned more than 2,000 churches and mosques nearly 50 years ago, Albania now recognizes 160 evangelical churches.
Bahrain: First church planned for Muslim nation
Bahrain's King Hamad bin Isa Al Khalifa has donated land for the first official church to be built on the small Persian Gulf island country. Bishop Camillo Ballin—who leads a 2.5-million-member community of Catholics in Kuwait, Qatar, and Saudi Arabia—is working to raise $30 million for a 2,600-seat cathedral and auxiliary buildings. Meanwhile, Bahrain's 623-plot Christian cemetery is now full, as the Arabian Peninsula continues to experience the world's fastest Catholic growth rate—almost entirely due to an influx of expatriate and migrant workers. Officials say they are exploring possible solutions to the grave shortage.
[Correction: In CT's June news section, a paragraph on page 20 suggested the country of Bahrain was gaining its "first official church." The country is actually gaining its first Catholic cathedral, in addition to the two other Catholic churches in the country. In addition, the National Evangelical Church has had a presence in Bahrain since 1906.]
Court okays OK plate
A federal district court shot down an Oklahoma pastor's lawsuit claiming the state's Native American license plate violated his religious beliefs. Keith Cressman, a United Methodist pastor, argued the image of a Native American shooting a bow and arrow represents traditional Apache beliefs and hampers his ability to enjoy freedom of speech and religion. In June 2013, the Tenth Circuit Court of Appeals agreed that his concerns deserved to be heard. The district court, rehearing the case, acknowledged that the image is based on Allen Houser's Sacred Rain Arrow statue, inspired by a story about Apache religious beliefs. But it said the image did not convey religious meaning. "There is nothing about the image that suggests he believes in one god, no god, or several," the court said. "It simply depicts a Native American shooting a bow and arrow." Cressman is expected to appeal the decision.
Bible study groups settle duel
Bible study group Capitol Commission won a trademark infringement lawsuit against Capitol Ministries. Both groups serve politicians in Washington, D.C., and several state capitals. Capitol Commission claimed trademark infringement and argued that donations were being diverted because Capitol Ministries also uses the name Capitol Commission. Capitol Ministries was ordered by a North Carolina federal court to stop cybersquatting and transfer eight domain names to Capitol Commission; the groups settled out of court and are still operating.
Two Canadian provinces voted in April to not allow graduates from Canada's first Christian law school to join their bars. Trinity Western University (TWU), Canada's largest Christian university, will matriculate its first class of law students in 2016. It has a lifestyle policy that bans sexual intimacy outside of male-female marriage. The law society in Ontario, where Canada's capital sits, said TWU graduates would not be allowed to practice in the province. Nova Scotia's society issued a similar ban. But the society in TWU's home province of British Columbia approved the school by a wide margin. (Five other provinces and territories have done likewise.) Meanwhile, a national agreement conditionally allows lawyers licensed in a home province to practice for up to 100 days per year in another province.
Dale Brantner, president of CURE International, explaining why the Christian hospital network "remains committed to loving and serving" in Afghanistan even after a security guard killed three Americans at its Kabul hospital.
Have something to add about this? See something we missed? Share your feedback here.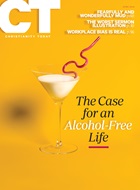 This article is from the June 2014 issue.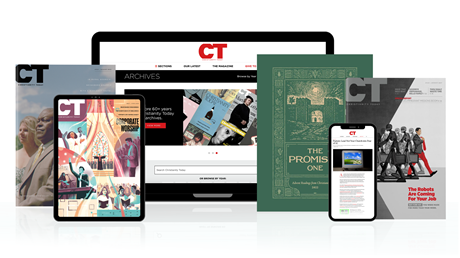 Annual & Monthly subscriptions available.
Print & Digital Issues of CT magazine
Complete access to every article on ChristianityToday.com
Unlimited access to 65+ years of CT's online archives
Member-only special issues
Subscribe
Gleanings: June 2014
Gleanings: June 2014