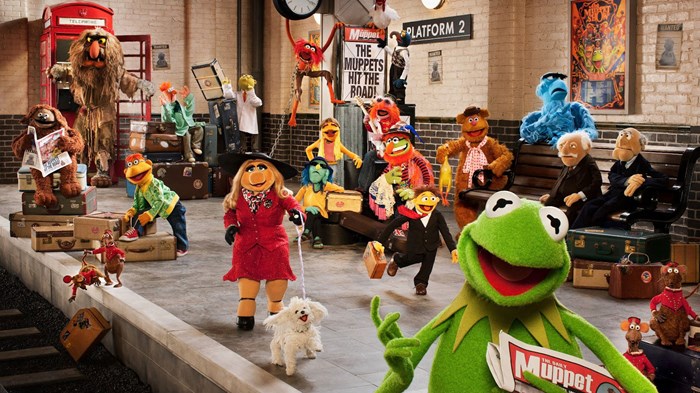 Image: Walt Disney Studios Motion Pictures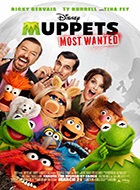 In his 2013 biography of Jim Henson, Brian Jay Jones notes that early in the cultivation of the Muppets, the creative team struggled to write for Piggy because "[t]he whole Muppet Show conceit is based on [the] concept of family," but Piggy had a tendency to "demand things that are quite outside of the family." Henson's team did, of course, eventually figure out how Piggy's character could be held in tension with the show's guiding metaphor.
But since seeing Muppets Most Wanted, I've been considering this as a starting place for viewing the latest film. The Muppets have always been about family—a group of dreamers bound by misfit bloodlines. But as with any family, it's worth asking what holds it together.
Near the beginning of Muppets Most Wanted, all of the recognizable Muppets have a meeting with a talent manager named Dominic Badguy (Ricky Gervais) about how their next career step might be a world tour. Badguy assures the group that it's pronounced bædgee ("It's French! Meaning: 'good man!'").
It's a setup scene that includes some clever exposition, but that's also enjoyable for what the image's composition conveys. Badguy sits alone on one side of the table, attempting to lure the Muppets to accept his representation; the other side of the table is overrun with Muppets, sitting together and hoping to interact in unison to make a collective decision. That visual incongruence suggests that the Muppets think of themselves as family, and also implies the plight and manner of the Badguy.
Yes, Badguy is a bad guy—the #2 to his boss, Constantine, who is not only the world's number one criminal, but also Kermit's ...
1