true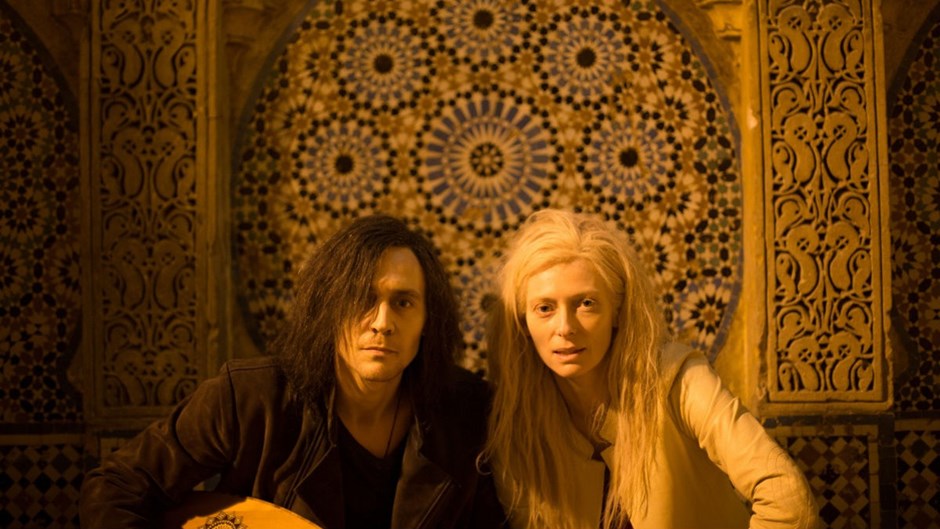 This week is the South By Southwest (SXSW) Film Festival, and we're lucky enough to have updates from the festival every day. You can read the first one here.
She's Lost Control, directed by Anja Marquardt
Only Lovers Left Alive, directed by Jim Jarmusch
Even after snagging an award from Cicae at the Berlin International Film Festival and a scheduled run at the Museum of Modern Art later this month, Anja Marquardt's She's Lost Control strikes me as a long shot to escape the festival circuit. Even if it did, its subject matter—the work of a sexual surrogate named Ronah (Brooke Bloom)—is only going to interest a fairly narrow swath of viewers.
The film does everything it can to play down the sensationalistic aspects of the subject matter, using its first act to rather leisurely educate those of us who haven't seen The Sessions into what sexual surrogates do. By the time it gets around to depicting the actual sexual encounters, the film has repeatedly had Ronah frame the interactions in clinical, therapeutic terms.
Yet as the title hints, redefining or relabeling an act doesn't necessarily materially change its essential qualities or effects. Rhetorical control—the power to name an act—turns out to be just as illusory as the power Ronah thinks she has to protect her privacy or decide when she wants to have a baby.
The film nicely portrays the psychological and emotional costs of needing control and of trying to get it by compartmentalizing all the components of your life. But it never uses Ronah's experience to ask questions about broader cultural assumptions about surrogacy or even sex in general. Did Ronah ever have control in the first place? Was her life plan flawed in conception, or only in its execution?
Speaking of premises that might be hard to sell to Christian audiences, Jim Jarmusch's Only Lovers Left Alive features Tilda Swinton, Tom Hiddleston, and John Hurt as vampires named Eve, Adam, and . . . Christopher Marlowe?! It turns out vampires are pretty good artists, but in order to protect their anonymity, they must get their work out through human proxies that will claim it as their own.
The idea that everything good in culture came from vampires—that humans are worthless both in their lives and production--is cynical enough, without invoking the Biblical associations that come with Adam and Eve. The vampires derisively call humans "zombies," but it turns out the joke is on them. As humans become more debauched in the modern world, it is harder and harder to find ones that have not contaminated their bloodstream with chemicals, drugs, and poisons. Turns out even a vampire has to eat healthy to stay healthy.
That twist is clever, and clever twists are hard to come by in the vampire genre. Even so, most people (myself included) don't like being told they are a member of a worthless species. I might have adored a film like this that played up its ironies by having the vampires work, like exasperated parents or harrowed heath officials, to get humans to take care of themselves. Instead, Adam and Eve come across as the idle, listless, rich, even when Adam gets his "zombie" collector (Anton Yelchin) to commission a wooden bullet cased in brass. Mia Wasikowska shows up as Eve's bratty sister, Eva, and Jeffrey Wright plays a nervous doctor who is Adam's supplier of untainted blood.
The film is admittedly gorgeous to look at. Swinton is the epitome of androgynous sexiness, and Hiddleston does the seedy musician with just enough life left to make you imagine how well he would clean up. Jarmusch's camera lingers over the beautiful and the ugly long enough to make us see elements of both in nearly everything we look at.
Has it really been thirty years since Jarmusch gave us Stranger Than Paradise? I wonder what vampire gave him that script?
Kenneth R. Morefield is an Associate Professor of English at Campbell University. He is the editor of Faith and Spirituality in Masters of World Cinema, Volumes I & II, and the founder of 1More Film Blog.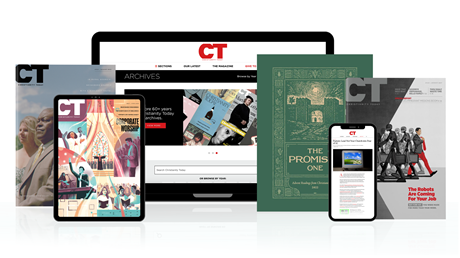 Annual & Monthly subscriptions available.
Print & Digital Issues of CT magazine
Complete access to every article on ChristianityToday.com
Unlimited access to 65+ years of CT's online archives
Member-only special issues
Subscribe
SXSW 2014—Day 2: She's Lost Control; Only Lovers Left Alive
SXSW 2014—Day 2: She's Lost Control; Only Lovers Left Alive