true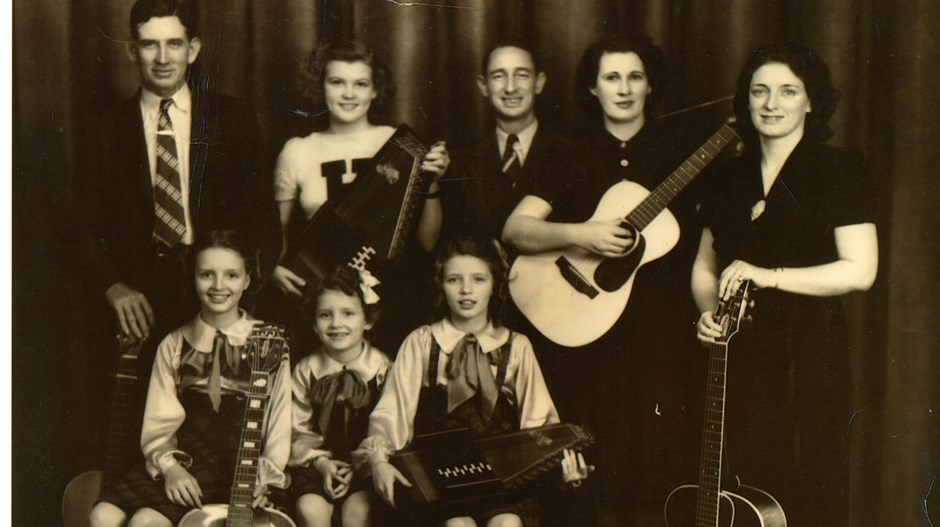 This past week was the South By Southwest (SXSW) Film Festival, and we were lucky enough to have updates from the festival every day.You can read previous updates from daysone,two,three,four, five,six, seven, and eight.
The Winding Stream, directed by Beth Harrington
Wicker Kittens, directed by Amy C. Elliott
Double Play: James Benning and Richard Linklater, directed by Gabe Klinger
Two Step, directed by Alex R. Johnson
Attendance at the film venues dropped significantly after midweek, when the emphasis shifts to the music performances. Screenings continue, but many of my colleagues have already left town, having seen the high profile films. At one venue, a director quipped that half the audience was comprised of crew members who were there to be acknowledged during the Q&A.
Music films have their own category at the festival, with documentaries about Stax records in Memphis, Spandau Ballet, A$AP Rocky, Los Angeles's Stones Throw Records, Johnny Winter, Swedish House Mafia, Tennis Pro, and Rahsaan Roland Kirk.
In general, how much you enjoy a musical documentary is in direct proportion to your affection for its subject matter. So it is no surprise that Beth Harrington's The Winding Stream was my favorite film from the 24 Beats Per Second program. Johnny Cash's Live at Folsom Prison was the first album I ever owned, so a chronicle of Carter family with footage I had never seen of Cash discussing their influence was a real treat. (Note to kids: "albums" were flat, grooved discs of plastic that we used to listen to music on before there were iPods.)
Rosanne Cash also makes an appearance to talk openly about her mother's side of the family and to perform the song from which the film gets its title. Harrington skillfully interweaves archival photography and recordings with animation to tell the story of how the Carter family broke into the music industry and came to represent a region's music to the rest of the nation.
Amy C. Elliot's Wicker Kittens is about a smaller regional phenomenon, an annual jigsaw puzzle contest in Minnesota that provides an opportunity for puzzle enthusiasts to compete against one another for a shot at fame, if not fortune. Stefan Fatsis's book Word Freaks set the bar (and set it high) for chronicles of non-athletic competitions, and even though Kittens lacks some of the strong personalities that made Word Wars and Spellbound so memorable, it is nevertheless a charming fifty-two minutes for those, like me, who have family memories of time around the puzzle table.
Continuing the theme, Double Play: James Benning and Richard Linklater is engaging to the extent you admire either of its subjects. The film, which director Gabe Klinger made as part of a French television series about cinema, is a low-key affair. Selective clips are shown from Linklater's films, with a tad more emphasis on his earlier work. There is actually a bit more discussion of Benning's techniques, perhaps because he is older and Linklater clearly admires him.
If you are the sort of viewer who likes to listen to the director's audio commentary on a DVD, it is pleasant way to gain insight into the thought process of working professionals. Double Play probably won't win either director many new fans, but it should satisfy those who are already in that camp.
There has been a little buzz around Austin that SXSW might be losing some of its mojo, becoming a little too crowded and a little too commercial. Such talk seems premature. With its growth in prestige (on the film side) and convenient calendar placement (after Sundance but before summer), it should continue to draw its fair share of headliners. But it retains its regional feel, scheduling Texas shorts and promoting, when possible, the work of local talent.
Alex R. Johnson's Two Step is a perfect example. The director, a volunteer screener for the festival in years past, put together a lean crime thriller with a healthy dose of local color. Think of it as a Texas flavored cross between Blood Simple and No Country for Old Men, with a bit more of Tarantino's garish sensibilities than Coen brother philosophizing. Two Step was a bit too loud for me—literally, the volume was startling in places—but Beth Broderick gives a wonderful performance as Dot, a take no guff southern woman whose brass and sass can't totally conceal a sweet heart. Her interactions with James (Skyy Moore), a young man who just inherited from his grandmother, are quite good. I kept waiting for the Dot-James relationship to integrate into the main plot of the film, but it never did. By the second half of the movie, which shifts to focus almost entirely on ab ex-con named Webb there's no one for the audience to root for and not much for Broderick to do but drive by James's house now and then and look worried.
Even so, Johnson has a nice visual style, avoiding some of the more obvious visual clichés that permeate this genre. When a woman, unaware that a stalker is in her house, opens a refrigerator door to block out part of the screen, I was actually surprised when she closed it and he wasn't standing there. It's an efficient crime thriller that's as uncomplicated as the dance it was named after. Like the festival that welcomed it, Two Step knows what it is and who it is for, and if it is not as flashy as some other routines, its very simplicity will ensure that it has an appreciative audience that knows exactly what it is getting when it walks in the theater.
Kenneth R. Morefield is an Associate Professor of English at Campbell University. He is the editor of Faith and Spirituality in Masters of World Cinema, Volumes I & II, and the founder of 1More Film Blog.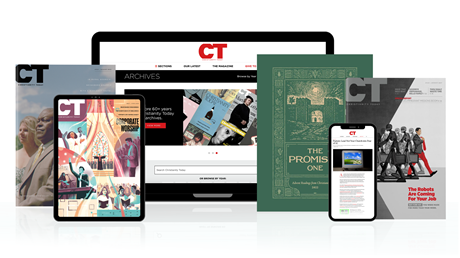 Annual & Monthly subscriptions available.
Print & Digital Issues of CT magazine
Complete access to every article on ChristianityToday.com
Unlimited access to 65+ years of CT's online archives
Member-only special issues
Subscribe
SXSW 2014—Day 9: The Winding Stream; Wicker Kittens; Double Play: James Benning and Richard Linklater; Two Step
SXSW 2014—Day 9: The Winding Stream; Wicker ...