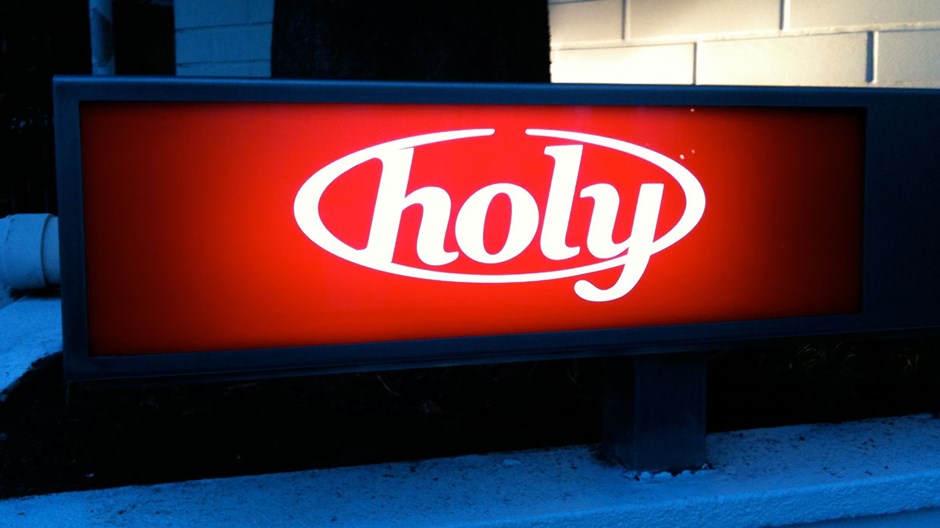 Image: Tatsuo Yamashita / Flickr
A debate has been raging in Reformed/Lutheran quarters about "sanctification"—our growth in holiness. Tullian Tchividjian of Liberate argues that the most important thing is "by grace you are saved." Unless we are absolutely clear and certain about this, he says, we'll never be properly motivated for a sustained Christian life. Tullian sees much legalism and spiritual oppression in church and society, and he's anxious to announce this message of gospel freedom.
Various members of The Gospel Coalition don't disagree; they just put the emphasis on another gospel syllable. They highlight that part of the gospel is the promise of the power to become holy. They see many lazy and lethargic Christians failing to strive for the holiness the Bible tells us to seek. They want people to realize—meaning, making it real in their lives—what we are saved for: "to be holy and blameless before him in love" (Eph. 1:4, NRSV).
As with any dispute, personality plays a role. But theology also plays a role, and what I've summarized seems to be a large part of the theology in dispute.
The Gospel Coalition and Tullian have, unfortunately, come to metaphorical blows over this, and Tullian has been knocked out of The Gospel Coalition ring. As with any dispute, personality plays a role. But theology also plays a role, and what I've summarized above seems to be at least one large part of the theology in dispute.
Each side in the dispute has made what seems to me to be tactical missteps in resolving this (I am personally acquainted with making many tactical blunders in my life). And I've been led to believe there are other finer points of theology in dispute. Still, one would hope that everyone can see that the gospel is not a narrow stream but a wide river, with many eddies and currents. And one would hope that those who highlight the call to holiness (made possible by the Holy Spirit's work in our lives) and those who highlight the grace of forgiveness (which is the only ground for holy living) could swim in the same river.
What to Make of Little Progress
I want to raise one sanctification issue that I don't see discussed much. I do not doubt the biblical call to holy living (1 Pet. 1:15 being the quintessential text). But after living the Christian life for nearly a half century, I doubt the ability of Christians to make much progress in holiness.
I look at my own life, and marvel at the lack of real transformation after 50 years of effort.
I look at churches that are committed to transformation and holiness, and I fail to see that they are much more holy or transformed than other churches. I see some piety, some religious devotion, a measure of good works in the community. But in such churches I see a fair amount of spiritual anxiety (hardly a fruit of the Spirit, who promises peace), self-righteousness, judgmentalism, and hypocrisy.
I look at my own life and marvel at the lack of real transformation after 50 years of effort. To be sure, outwardly I'm more patient, kind, gracious, and so forth. But even after half a century of transformation, my thoughts and motives are a cauldron of evil. Just one small example: When a friend fails to show up on time, I'm outwardly patient and kind, but inwardly I battle judgment and condemnation. Earlier in life, I would have lashed out at him for being tardy, as lack of respect for me among other things. Now I have some self-control as I smile and say, "Not a problem."
To be fair to myself, there is a larger part of me that really is patient and understanding. But the more I get to know myself, the more I see layers and layers of mixed motives. I'm gracious in part because I am filled with grace. And in part because I don't want to stir up an argument. And in part I need my friend to do me a favor. And in part, I'm fearful that if I don't act graciously, God will not be pleased. And in part, I want people to think of me as gracious. On it goes, one selfish motive after another, all mixed up together with the righteous motive. The outward behavior has certainly improved, but my heart is still desperately wicked and it remains a dark mystery to me (Jer. 17:9).
On top of that, I'm often unsure about the little transformation that I see. I'm not sure where it's coming from. I like to imagine that my improved patience and graciousness is a result of my spiritual efforts motivated by the grace of God. But then I run into a complete pagan at a party who shares with me how much more patient and gracious she has become in getting older. "Life has a way of maturing you, no?" she says. I also think of my late father-in-law, who was an unbeliever but exhibited many more fruits of the Spirit than do many Christians, me included.
Perhaps the Holy Spirit anonymously transforms unbelievers. Or maybe my maturity is simply the product of living a long life and learning from my mistakes. It's hard to say.
The final bit of evidence that perhaps we promise too much sanctification in this life is Paul himself. No question he is a man committed to holy living for Christ. But toward the end of his life, in which striving for holiness was surely part of his daily regimen, he wrote:
We know that the law is spiritual; but I am unspiritual, sold as a slave to sin. I do not understand what I do. For what I want to do I do not do, but what I hate I do. . . . For I have the desire to do what is good, but I cannot carry it out. For I do not do the good I want to do, but the evil I do not want to do—this I keep on doing (Rom. 7:14–15, 18–19).
Then, in one of his last letters, he says he is the "worst" of sinners (1 Tim. 1:15). I don't know that we can chalk that up to false humility. I think Paul, the older he got, the more he saw all those layers of sin and wickedness in himself and realized that for all the progress he might have made, in the end, he knew he felt like the greatest of sinners.
The Promise!
This is not a picture of the "victorious Christian life." Yet so much preaching and teaching in American churches seem to suggest that if we just do this or that more fervently—always depending on the grace and power of the Holy Spirit!—we can make significant progress in the life of holiness. We Americans are a very optimistic bunch with a can-do spirit. But I'm wondering if we're overpromising, with the result that we'll eventually underdeliver. This can only lead us into despair.
This is why I tend to be sympathetic to the phrasing of the Heidleberg Catechism (114): "Even the holiest men, while in this life, have only a small beginning of this obedience."
When I make this point, I am often approached by wild-eyed Christians who think I've pulled the rug out from under their feet. "What's the point of being a Christian then, if I can't be transformed?" For some, it seems, faith has become more of a self-improvement project than a living relationship with a gracious God. For others, I wonder if it's simply a matter of forgetfulness.
I tend to be sympathetic to the phrasing of the Heidleberg Catechism: "Even the holiest men, while in this life, have only a small beginning of this obedience."
In particular, we have forgotten eschatology—the end times. Back in the 1960s and '70s, evangelicals could talk about little else. We were mostly concerned with predicting the date of the Second Coming, or looking forward to escaping the evils of this world. It is a good thing that such talk is no more.
But we are wise to remember that in large part, the Christian faith is an eschatological faith—that is, it is mostly about promise and fulfillment, about what Christ's death and resurrection assures us in the future. And one big thing is that we will, in fact, be made holy and blameless in love. I've come to believe that the promise of real transformation does not apply to this life, but to the next (see especially 1 Cor. 15). Thus my hope is not fixed on improvement in this life, but on transformation in the next.
This is not to say that we are not "being transformed … from one degree of glory to another" (2 Cor. 3:18, NRSV) even now. But it seems to me the greatest transformation is not necessarily in outward virtue, but in increasing levels of self-awareness—awareness of the depth of our sin—and consequently increasing repentance and humility. Not a humility that points to some virtue in our lives and says, "It wasn't me, it was the Lord working through me," but the deeper humility that sees the desperately wicked heart and desperately prays daily, "Lord, have mercy."
This is the only approach to sanctification that makes sense to me, the only one that grounds me in gospel hope, and paradoxically continues to motivate me to strive for holiness. Not because I actually hope to achieve some level of holiness in this life. But because holy is what I am to become, so I might as well try to live that way now. That is who I am in Christ.
As for progress or lack thereof, I tend to avoid thinking about it much. I leave it in God's hands. As for deciding whether my moral progress is the direct work of the Holy Spirit or the natural consequence of old age and learning from mistakes—that too is beyond my pay grade. My job is not to measure my holiness or that of others ("Do not judge"—Matt. 7:1), nor to despair when I continue to think and do awful things, nor to give others false hope. Our real hope—and the real reason for our lack of despair and our continuing joy—is the promise of future transformation in Christ.
In the meantime, I listen to those who tell us to "strive" for holiness—for their admonitions can be wonderfully bracing at times. And to those who remind me of the radical grace of God—the older I get, the more I need this message of comfort. But mostly I live by hope, and that for me, is gospel too.
Mark Galli is editor of Christianity Today.
SoulWork
In "SoulWork," Mark Galli brings news, Christian theology, and spiritual direction together to explore what it means to be formed spiritually in the image of Jesus Christ.
Mark Galli is former editor in chief of Christianity Today and author, most recently, of Karl Barth: An Introductory Biography for Evangelicals.
Previous SoulWork Columns: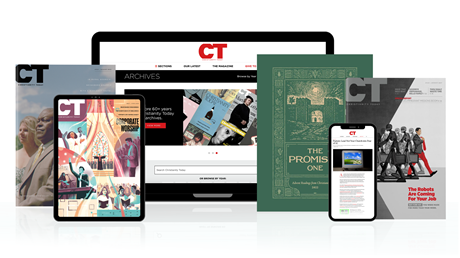 Annual & Monthly subscriptions available.
Print & Digital Issues of CT magazine
Complete access to every article on ChristianityToday.com
Unlimited access to 65+ years of CT's online archives
Member-only special issues
Subscribe
Real Transformation Happens When?
Real Transformation Happens When?