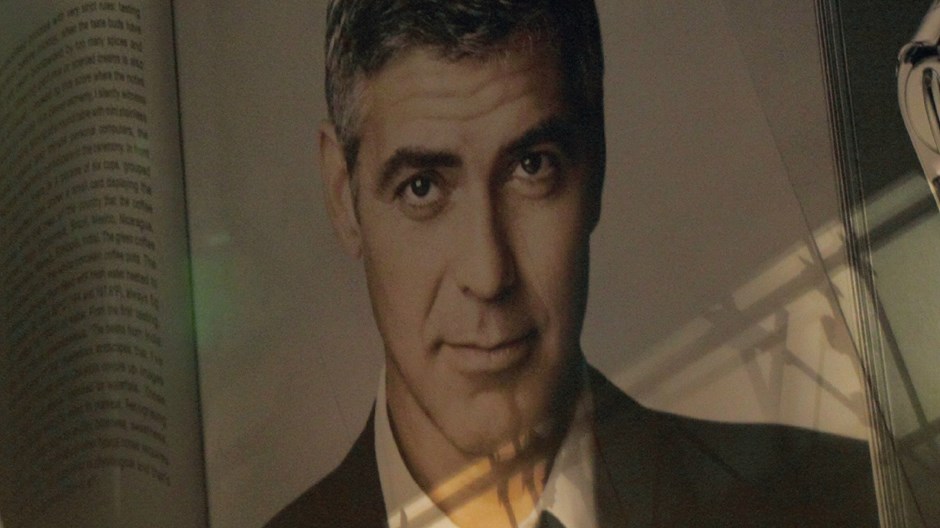 Image: lfphotos / Flickr
George Clooney's recent engagement to human rights lawyer Amal Alamuddin has been hard to miss. Greeted with an intense flurry of press and tweets, the couple's news has reverberated for days.
It's probably overstating things to say #ClooneyEngaged is the feel-good celebrity headline of the year, but even people like me who usually sniff with disdain at Hollywood "news" have found ourselves clicking around online to read more.
When it comes to his bride-to-be, I'm not sending virtual high-fives her way for "bagging" the sexiest man alive and ending Clooney's reign as Hollywood's king of the bachelors. I don't think she's "lucky" to marry him, nor can I say with confidence that he is "marrying up."
A 36-year-old lawyer and human rights advocate, Alamuddin, some say, disproves "Princeton Mom" Betty Patton's advice entreating young women to focus on finding a husband in college when they are at their most "fertile" and "physically attractive."
"The engagement… is a vicarious triumph for all the single ladies out there, all the smart, accomplished, ambitious, single ladies who are a constant, convenient punching bag for pretty much every self-help book out there that's eager to tell them how they're doing it wrong," read an open letter to Patton in the New York Post.
Yet, do we really have to launch a case against the Princeton Mom at this point? I don't think so. Even without Alamuddin's example, it's hardly news that many, many people marry in their 30s or later after investing in their education and professional development.
So why are we so heartened to hear wedding bells for Clooney and his accomplished fiancé?
We see too many high-profile men drawn to women for their outward appearance. Wealth and status allow plenty of guys to date women who ordinarily wouldn't give them a second look. Alamuddin, as strikingly beautiful as she is, has much more to offer her husband (and her world) than her physical beauty.
A Hollywood actor like Clooney has the option of showing up to movie premieres and awards shows – as he has for many years – with young beauties who may or may not be committed to the kinds of issues that have engaged his heart and mind over the years. They might just be committed to, well, themselves.
When Clooney proposed to Alamuddin, he chose a person of substance. This tells us something important about George Clooney. He wants a partner whose life will not revolve around hanging onto his arm at the red carpet, but defending the powerless. Chances are, in other words, we won't be subjected to a reality show about their first year of marriage full of superficial debates over countertop materials or whether the person cleaning the swimming pool deserves a raise.
Handsome as he is, Clooney has always been more interesting than many of his peers. Reportedly, since his boyhood growing up in a devout, Roman Catholic home, he and his family have been mindful of victims of injustice. He's proven, for many years, to have deftly used his celebrity as a way to bring awareness to suffering in Sudan and elsewhere.
And, reportedly, his parents love his choice in a partner, so that's good news, too.
There's a lot of good in the story of Clooney's engagement, a rarity in the often-depressing world of celebrity news.
The last time I remember actually caring about a celebrity headline was when Philip Seymour Hoffman died in February. Like many of my friends, I spent the weeks after his tragic death wondering why I felt such inordinate grief.
He played characters that were flawed and, somehow, many of us came to assume that he was issuing a kind of blessing to us as similarly limited and wounded people. He dignified those characters and their journeys, and we were emboldened – until, of course, his own demons won the day. It's a heartbreak how the very things we wish to escape too often keep us captive. I thought of Paul's words: "I do not understand what I do. For what I want to do I do not do, but what I hate I do." (Rom. 7:15) His death was a lesson about what it is to be human, and a hard one to – again – learn.
But this deluge of news about Clooney? It's happy. We get to celebrate somebody we've followed from his goofy mullet days on Facts of Life, through his stint as the kind-hearted pediatrician (and womanizer) on ER, and his deepening career as an actor and social activist.
We know that it is not good for a man to be alone, and we are glad for Clooney and Alamuddin, wishing them all of the joys that marriage can hold. We hope they will hold fast to their commitment to one another, regardless of the temptations, disappointments, and – maybe most of all – everyday-ness of ordinary married life. Given the pattern of their previous commitments and loyalties, we hope and expect they will remain true to one another.
And, well, we are grateful for some good news out of Hollywood for once.
Jennifer Grant is the author of four books: Love You More, MOMumental, Wholehearted Living, and Disquiet Time. Find her online at jennifergrant.com.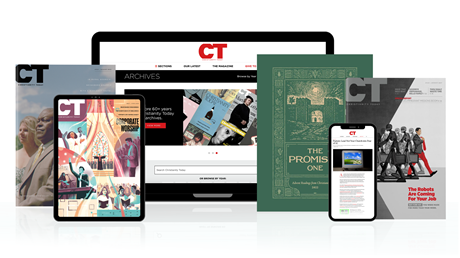 Subscribe to Christianity Today and get access to this article plus 65+ years of archives.
Home delivery of CT magazine
Complete access to articles on ChristianityToday.com
Over 120 years of magazine archives plus full access to all of CT's online archives
Subscribe Now
Why George Clooney's Engagement Is Worth Celebrating
Why George Clooney's Engagement Is Worth Celebrating