true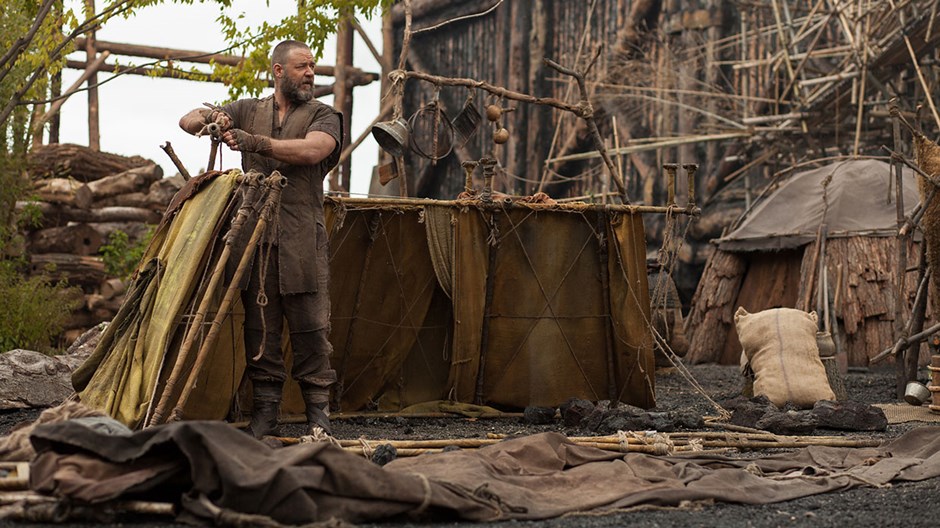 Image: Niko Tavernise / Paramount Pictures
It's not often that moviegoers can go to the multiplex and catch a film that begins with Adam and Eve and the forbidden fruit. But this spring, many theaters are showing two films that start at the very beginning—of everything.
In Son of God, which came out in late February and grossed more than $56 million during its first month, the apostle John recites a slightly modified version of the first chapter of his Gospel. It emphasizes both Jesus' preexistence and his presence at specific Old Testament scenes. Each scene is illustrated with a clip from last year's hit History Channel miniseries The Bible.
Down the hall, the title sequence for Noah—which earned $44 million when it opened in late March—mixes the story of the Fall and Cain's murder of Abel with apocryphal elements such as a group of fallen angels known as the Watchers, who are described in the noncanonical Book of Enoch.
Those aren't the only Bible films hitting the big screen in 2014. In December, Ridley Scott, who revived the ancient epic in secular form with Gladiator, will put the finishing touches on Exodus: Gods and Kings, a 3D movie starring Christian Bale as Moses.
Together, the three films—produced by very different filmmakers with very different sensibilities—would seem to herald the return of a long-neglected genre. But the films themselves don't necessarily resemble Bible movies of the past, and it's not yet clear whether they will inspire more in the near future.
Films based on the Bible were very popular during the silent era, when dramatic realism took a back seat to iconography. They regained popularity during the postwar boom, reaching their peak with the 1959 film Ben-Hur and its record 11 Academy Award wins.
But the genre faded in the 1960s as audiences turned to spy movies and science fiction. While there has been a steady stream of Bible stories on television ever since, the genre has mostly lain dormant on the big screen, certainly where major studios are concerned.
The Bible films that have come out over the past few decades have tended to be flops (1985's King David) or controversial arthouse films (1988's The Last Temptation of Christ). The Prince of Egypt (1998) was the top-grossing non-Disney cartoon ever for a short while, but it was animated and thus not perceived as a Bible epic per se.
Even Mel Gibson's The Passion of the Christ, which grossed a surprising $611 million worldwide a decade ago, was made and distributed independently without involving the major studios. It had a budget of only $30 million, a pittance by modern Hollywood standards.
Ten years after The Passion's preeminence, several studios have begun to develop new big-budget Bible movies—and the results are finally appearing in cinemas everywhere. But not without hitting bumps and hurdles along the way.
After 'The Passion' Is Gone
Jonathan Bock is founder and president of Grace Hill Media, a company that markets Hollywood films to faith-based audiences. He says the major studios have been out of the Bible-epic business for so long that, when The Passion turned out to be a huge hit, they didn't have anything in the pipeline to hurry into production.
In addition, they had no idea what any given Bible movie could expect to earn from the usual revenue streams: domestic, foreign, theatrical, DVD, and so on.
"So the studios did what smart businessmen do," says Bock. "They toe dipped. They took small bets . . . to figure out how the game works."
Initially that meant setting up "niche" labels such as FoxFaith, a branch of the Fox home entertainment division that arranged theatrical releases for modestly budgeted independent films, such as One Night with the King (2006), based on the Book of Esther.
One "maverick" studio, New Line Cinema, took the plunge and made a Bible movie of its own. The Nativity Story, produced for $35 million and released in time for Christmas 2006, grossed only $46 million worldwide, mostly generated in the United States.
While the film wasn't a flop exactly, it certainly wasn't a hit, either. Some studio executives began to wonder if The Passion had been a fluke.
"I remember feeling like a brake [was] being put on," says Stuart Hazeldine, a screenwriter who at the time was working on a big-budget adaptation of John Milton's Paradise Lost for Warner Brothers. "There was a lot of head-scratching around Hollywood, people trying to figure out why this one film did well and the other film not so well."
At the time, some people argued that The Nativity Story had played things too safe, offering a Hallmark version of the birth of Christ rather than mimicking the gritty, bold artistic vision that The Passion had offered. So the studios kept developing other films, especially those that could pack in lots of action that might appeal to a broad audience. Yet most of these films have not actually been made.
J. Michael Straczynski, best known for creating the science-fiction TV series Babylon 5, wrote a script about King David for Universal. Benedict Fitzgerald, who cowrote The Passion, cowrote a screenplay about the Virgin Mary for mgm. Scott Derrickson, a Christian who specializes in spiritually tinged horror films like The Exorcism of Emily Rose, was hired to work on a film about Goliath for Relativity. And two studios, Warner and Fox, set up rival Moses projects: Gods and Kings, which briefly had Steven Spielberg attached to direct, and this year's Exodus: Gods and Kings.
Meanwhile, Darren Aronofsky, a filmmaker known for dark, stylish independent films (see CT's interview), was trying to get a movie about Noah off the ground that would highlight the apocalyptic aspects of the story, rather than the cuddly-zoo elements that have dominated earlier films. He says studio executives had no idea what he was talking about when he first pitched the project over a decade ago, pre-Passion.
"The biblical epic as a genre was really dead and very hard to imagine," he toldCT. "There were a lot of jokes when we went around to the different studio heads, because they saw Noah as a comedy and silly subject matter. It took Hollywood a long time to get the idea: 'Oh wow, this is a really interesting genre.'"
Aronofsky finally got the go-ahead to make the film when Black Swan, a 2010 psychological thriller he produced for only $13 million, grossed $329 million worldwide and earned an Oscar for its star, Natalie Portman. That success coincided with Hollywood's willingness to finally commit huge resources to telling a biblical story. So in 2012, Paramount announced it would produce Noah at a reported cost of $125 million.
One year later, while Noah was in editing, Fox, which had been developing Exodus: Gods and Kings since 2009, announced that it was going ahead with its $150 million Moses movie.
Around that time, Fox also revealed that it would distribute Son of God, a full-length film distilled from the Jesus-themed episodes of The Bible, which had just become one of the top-rated cable TV shows and top-selling TV-based DVDs of all time.
Hazeldine, who worked on the other Moses film, Gods and Kings, says the studios are turning to Bible stories now because, as they focus more on making big-budget "event" movies, they tend to rely on stories with a built-in recognition factor. It's easier to market a film when the audience is somewhat familiar with the story.
"They've also realized they can make these films in a tangibly different way than they did in the 1960s," he says. "Instead of epic filmmaking based around scale and large numbers of extras, it's now based around CG [computer-generated] effects. There are a lot of miracles in the Bible, so there's the opportunity to use CGI [computer-generated imagery] to generate huge crowds and the Red Sea parting and the Flood."
Entertain and Challenge
There's also the growth of the foreign market. Today the typical blockbuster makes two to three times as much overseas as it does in North America. This gives biblical stories, known all over the world, a special edge.
And because the most popular films worldwide tend to be action films, this also means the studios are ensuring that the newest Bible epics will have many of the action-oriented elements that have made other recent sword-and-sandal movies (e.g., Clash of the Titans, 300, and their sequels) fairly popular globally.
For example, Noah turns Tubal-Cain, a figure so minor he gets just one verse in the Bible, into the leader of an army that tries to capture the ark when the rains come. Exodus: Gods and Kings, meanwhile, will reportedly open with a battle scene between the Egyptian army and rebel Hittites. It's rumored to climax with a scene in which Moses does not merely walk with his fellow Hebrews across the Red Sea but leads a cavalry charge against Pharaoh's chariots.
But as filmmakers revise and improvise with the stories, sometimes straying far from the biblical text, they risk alienating a huge part of their target audience.
Noah, in particular, has been the focus of controversy ever since an early draft of the script leaked in 2012. Brian Godawa, a Christian screenwriter and novelist who has written his own books about Noah, wrote a critique of that script with the headline "Darren Aronofsky's Noah: Environmentalist Wacko" that went viral.
Earlier this year, Christians who saw the finished film said they appreciated parts of it, such as its serious take on sin, judgment, and forgiveness. But they voiced concerns about other parts, such as when Noah becomes so convinced that humanity deserves to die that he is prepared to kill his own grandchildren.
In late February, at the request of the National Religious Broadcasters, Paramount—which called the film "a close adaptation of the biblical story" when it was announced two years ago—agreed to add a disclaimer to the film's promotional materials. The disclaimer states that the film was "inspired by" the story of Noah and had taken "artistic license" with it.
Similar concerns could arise when Exodus: Gods and Kings comes out in December. Scott, an agnostic, has said the Moses of his film will undergo a crisis of faith. And according to The Hollywood Reporter, the film will contain "an unconventional depiction of God."
Speaking to French magazine Premiere, Scott suggested the appeal of the story might lie in Moses' rejection of Egyptian polytheism rather than in Moses' monotheism per se. "Moses rises against the thousands of Egyptian gods in the name of one god," he said. "This is a very modern idea."
But films that go too far in the other direction—by catering to the church-based market—have faced criticism, too.
Christian blogger Matthew Paul Turner wrote about Son of God for The Daily Beast. He said the "biggest mistake" made by producers Mark Burnett and Roma Downey was that they consulted with dozens of church leaders and produced precisely the sort of Jesus that Christians want to see—rather than a Jesus who might "surprise" or challenge the faithful.
Barbara Nicolosi, who worked on the script about Mary with Benedict Fitzgerald, says Christian and non-Christian filmmakers alike can suffer from a lack of theological depth. Secular filmmakers "don't have any sense at all of reverence toward the source material," she says, while films like Son of God tend to be "banal" and have no "mystery."
She cites The Passion as a rare example of a film made by someone who had experience, a strong directorial vision, and a proper attitude toward the text.
"Biblical material needs to be handled differently," she says. "It's not fodder for the filmmaker's imagination. The filmmaker is fodder for the biblical story. When you pick up a comic book and use that as source material, that's fodder for your imagination as a filmmaker—it serves you. When you make a biblical movie, you serve it."
Son of God was a modest success, but it played to the same audience as other faith-based films such as Fireproof and Courageous. And with the Book of Acts–themed series A.D., in the works for nbc next year, the producers have turned their attention back to television, where Bible stories have always had a home.
The real test, from Hollywood's perspective, will be whether a wider audience embraces big-budget ventures like Noah and Exodus: Gods and Kings. If both are hits, other projects may be ready to hop on the bandwagon, such as a movie about Pontius Pilate starring Brad Pitt, or a remake of Ben-Hur being written by John Ridley (the Oscar-winning writer of 12 Years a Slave).
Hazeldine holds out hope that one of his own Bible-themed projects might get a boost if the trend takes off. He says it can be tricky to make films that are both innovative and respectful of their core audiences, but he says it's a goal worth aiming for.
"There are dangers in being too slavishly faithful and not challenging the audience at all, because you're not going to make great cinema that way," he says. "But there are also dangers in dismissing what's important to them. Somewhere there's a happy medium where you entertain them and inspire them, but hopefully also challenge them as well."
Peter T. Chattaway is a regular CT film critic and blogger at Filmchat.
Have something to add about this? See something we missed? Share your feedback here.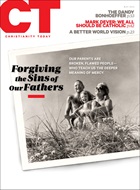 This article is from the May 2014 issue.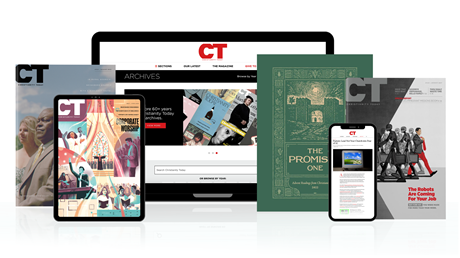 Subscribe to Christianity Today and get access to this article plus 65+ years of archives.
Home delivery of CT magazine
Complete access to articles on ChristianityToday.com
Over 120 years of magazine archives plus full access to all of CT's online archives
Subscribe Now
The Battle of the Bible Films
The Battle of the Bible Films