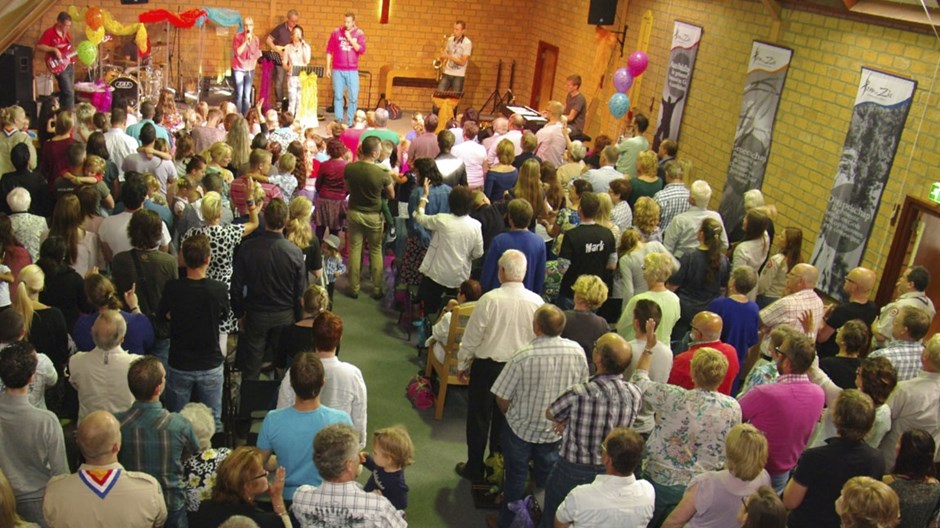 On my last Sunday at Saint Barnabas, where I led music for almost 27 years, the new music director asked me to share my philosophy of church music with some key instrumentalists. It was a good occasion to rehearse what to me is the role of music in biblical worship.
First, be eclectic. Select the best from a variety of styles and sources. This is fundamental to being the church.
The Christian church exists almost everywhere because, as missiologist Andrew Walls discovered, Christianity has been far more culturally adaptable than other religions. Yes, I know the horror stories of Western missionaries imposing insipid Victorian hymns on African and Asian converts. But I also know about missionaries—from Baptist to Jesuit—who have helped new groups of believers cultivate worship in their culturally unique musical vocabulary.
To worship as part of a global church, we must find small ways to incorporate music from other cultures. At Saint Barnabas, we recently sang a Tibetan arrangement of the Lord's Prayer, the multilingual Xhosa-Zulu-Sesotho hymn "Nkosi Sikelel' iAfrika" ("Lord Bless Africa"), and an Old Church Slavonic chant.
The Christian church has culturally cross-pollinated its worship for almost two millennia. Egeria, a fourth-century Spanish pilgrim, wrote an eyewitness account of worship practices in Jerusalem. Those practices became the basis for the emerging liturgical year. In the sixth century, after retaking the Italian peninsula from the Ostrogoths, Emperor Justinian appointed three popes. The result was "blended worship," a mix of East and West that brought the Hebrew Halleluia and the Greek Kyrie Eleison—"Lord, have mercy"—to our common worship.
The Reformation also produced tremendous cross-pollination. Though Elizabeth I didn't like them, the psalms of John Calvin's Geneva spread to her realm, and they set the stage for scripturally dense hymn writing. Among my favorite paraphrases (especially now as I move to a new state) is Isaac Watts's 23rd Psalm, which concludes, "There would I find a settled rest, / While others go and come. / No more a stranger, nor a guest, / But like a child at home."
Allow people to listen to themselves and their neighbors. Our voices should not be overwhelmed by the band or pipe organ.
Second, avoid the performance temptation. The purpose of church music is not artistic excellence, but enabling and encouraging people's worship. The role of musical artistry in worship is to freshen up the overly familiar, to highlight shifting moods, and to engage the people with God and the Christian community. All our creativity and artistry must be in service of these goals. This implies a number of things:
Use singable melodies. "Amazing Grace" was first published in 1779, but it didn't become popular until 1900, when a Chicago publisher made it singable by simplifying one of its several tunes. Melody matters.
Allow people to listen to themselves and their neighbors. Our voices should not be overwhelmed by the band or pipe organ. Some of the best congregational singing is a cappella, because unaccompanied singing lets us attend to the voices of our neighbors. In addition, our voices shouldn't be muted by dead acoustics. We are all tempted to sing in a tiled shower. Conversely, nothing discourages singing like an acoustically dry, carpeted worship space with low ceilings and padded pews.
Strive for a balance of simplicity and complexity. Worship is shaped by the preaching of the Word and by our celebration around the Communion table.
The Word portion of the service de­mands textual complexity: for example, Martin Luther's defiant paraphrase of Psalm 46, "A Mighty Fortress"; Samuel Stone's lyrical celebration of Paul's ecclesiology in "The Church's One Foundation"; and Keith Getty, Kristyn Getty, and Stuart Townend's versification of Hebrews 11, "By Faith."
Participation at the Lord's Table, however, requires simplicity as music undergirds action. Many spirituals alter just a few words from verse to verse and can thus be sung as people receive Communion. Taizé chants offer simple material that deepens with repetition. It's important that simple songs be authentic. If they arise from a deep spirituality, especially if formed in adversity, sing them often. If they arise from a shallow or manipulative piety, shun them.
Eclectic breadth and full participation—I see these reflected in the worship of the redeemed multitude described in Revelation 7, 14, and 19. Heavenly worship includes the cultures of every tribe, tongue, and nation. Participation is so full (and acoustically live) that John can describe it only as sounding "like the roar of rushing waters and like loud peals of thunder" (Rev. 19:6). That's something to aim for.
David Neff is former editor in chief of Christianity Today.
Have something to add about this? See something we missed? Share your feedback here.
Past Imperfect
David Neff was editor in chief of Christianity Today, where he worked from 1985 until his retirement in 2013. He is also the former editor in chief of Christian History magazine, and continues to explore the intersection of history and current events in his bimonthly column, "Past Imperfect." His earlier column, "Editor's Bookshelf," ran from 2002 to 2004 and paired Neff's reviews of thought-provoking books and interviews with the authors.
Previous Past Imperfect Columns: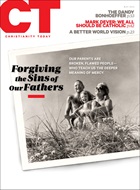 This article is from the May 2014 issue.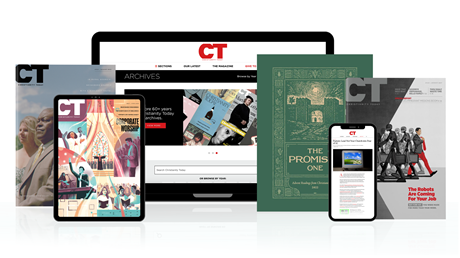 Subscribe to Christianity Today and get access to this article plus 65+ years of archives.
Home delivery of CT magazine
Complete access to articles on ChristianityToday.com
Over 120 years of magazine archives plus full access to all of CT's online archives
Subscribe Now
The Best Way to Use Music in Church
The Best Way to Use Music in Church