Billy Graham: 96 and Still Preaching
His unprecedented ministry continues nearly 70 years later.
A. Larry Ross
| November 7, 2014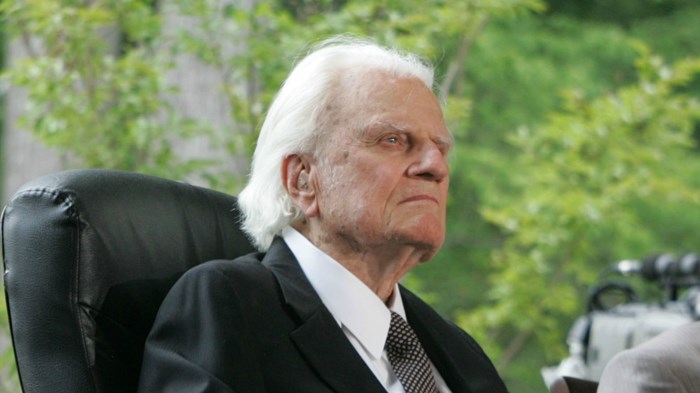 Image: BGEA / Demoss
Old and in the way, that's what I heard them say
They used to heed the words he said, but that was yesterday
Gold will turn to gray and youth will fade away
They'll never care about you, call you old and in the way
Once I hear tell, he was happy
He had his share of friends and good times
Now, those friends have all passed on
He don't have a place called home
Looking back to a better day, feeling old and in the way
- lyrics and music by David Grisman
Old and in the Way is the self-titled first album by the bluegrass band of the same name, which until the soundtrack for O Brother, Where Art Thou was the top selling bluegrass release of all time. While many in their sunset years can to relate to these lyrics, they don't apply to beloved evangelist Billy Graham, who celebrates his 96th birthday today.
It's been nearly a decade since Graham's last live crusade in 2005, but anyone asking, "O Billy, where art thou?" will be encouraged that his preaching continues to have an impact through his second annual "My Hope" evangelistic program, to be televised nationally on his birthday.
While many of Graham's closest friends and relatives have "passed on," including his wife, Ruth, who died in 2007, the preacher does have a place to call "home" for eternity—heaven—which is the central theme of his message.
The psalmist wrote, "[The righteous] will still yield fruit in old age" (Ps. 92:14, NASB). Graham's example and inspiration continue to be felt as he models for the world how to make this stage of life the most fulfilling—even as he weakens physically—by growing stronger spiritually, in anticipation of heaven. ...
1