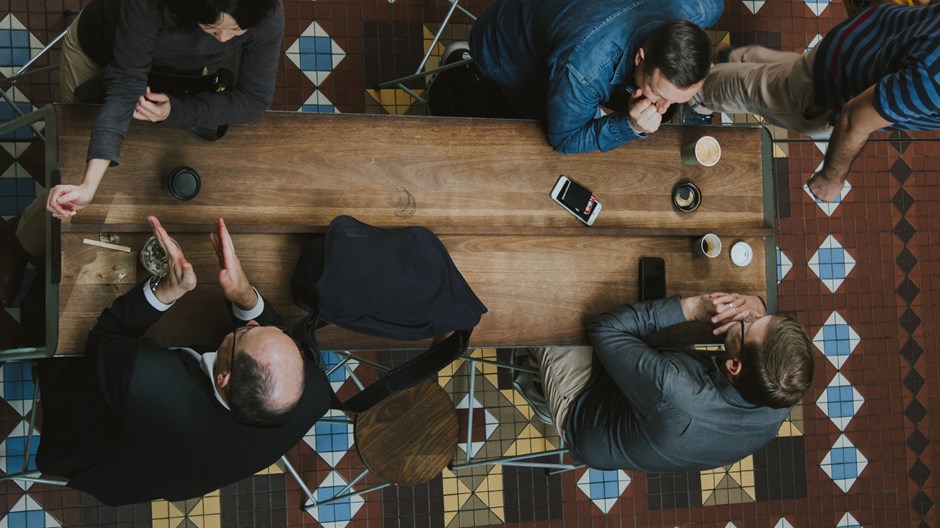 Image: Photo by Jessica Sysengrath on Unsplash
In February, more than 7 million people tuned in to watch a debate between Bill Nye "the science guy" and Creation Museum founder Ken Ham. In September, more than 300,000 people—including representatives of evangelical faith groups—marched through the streets of New York City to bring attention to the dangers of climate change. In October, a Slate science writer asked if it should be worrisome that so many of the doctors treating Ebola in Africa are missionaries. The intersection of science and religion clearly has the power to capture the public's attention, but collisions can happen at that intersection. Is there a way for scientific and religious communities to work together more productively?
Answering this question is a primary goal of the Perceptions Project, a three-year endeavor spearheaded by the American Association for the Advancement of Science (AAAS) program of Dialogue on Science, Ethics, and Religion (DoSER). (AAAS is the largest general scientific membership society in the world and publisher of the Science family of journals. Its mission is to "advance science, engineering, and innovation for the benefit of all people.")
Based on data gleaned from a nationwide survey and subsequent focus groups, the Perceptions Project brings together scientists and religious leaders (especially evangelicals) for conversation about how members of these influential communities view one another and how relations between them can be improved.
To date, more than 100 research scientists, pastors, denominational, and faith-based non-government agency leaders have met for up to two days of off-the-record conversation. These talks spanned three regional areas —Pasadena, Denver, and Atlanta—and were organized in collaboration with project partners Public Agenda (a nonprofit, non-partisan opinion research and public engagement organization) and the National Association of Evangelicals (NAE). At each workshop, attendees and organizers discovered how quickly warm, cordial relationships could form and how much respect could accompany discussion even around areas of conflict.
Investigating Perceptions
Four religious groups are involved in the Perceptions Project—Catholics, Mainline Protestants, Jews, and Evangelicals. But the project focuses primarily on the evangelical community. Not only do evangelicals constitute as much as 30 percent of the U.S. population; many surveys suggest that they are the most wary about science.
A joint survey of 10,000 adults conducted by AAAS and sociologists at Rice University in Houston, Texas, found that although evangelicals show nearly as much interest in new scientific discoveries (21%) as the general public (32%), they are more than twice as likely as other respondents to look to a religious leader for answers to a scientific question (10% v. 4%) rather than to a scientific source. Evangelicals are also more than twice as likely as other respondents (29% v. 14%) to say that science and religion are in conflict and that they are on the side of religion. Still, nearly 50 percent of evangelicals view the relationship between science and religion as one of collaboration.
Deb Shepherd, an astronomer who worked at the National Radio Astronomy Observatory for 14 years is one such collaborator. Shepherd left her science career to study in Fuller Theological Seminary's M.Div. program and is co-founder the school's Faith and Science student group. Her dream is to return to Africa, where she had previously worked, to build science and mathematics schools with the United Methodist Church.
"If scientists don't interact with the population, they stay isolated and it doesn't really help the rest of humanity," Shepherd said at the Pasadena workshop. "Church leaders and civic organizations are connected to the public and they have a lot of influence."
Some areas of science, though, come into conflict with religious convictions. Our joint survey found that 45 percent of evangelical respondents think it is always morally wrong to do research that destroys human embryos, whereas only 24 percent of mainline Protestants, 28 percent of Catholics, 10 percent of Jews, and 6 percent of the religiously unaffiliated agree. The only group that came close to evangelicals in their opposition is Mormons at 42 percent.
Differences like these on issues of national importance can make for tense relationships. And yet even here, the Perceptions Project has been helpful in closing unnecessary gaps of misunderstanding.
Building Understanding
Warren Was, pastor of Luxomni Baptist Church in Lilburn, Georgia, came away from the Atlanta workshop saying he wished he could spend more time with scientists. He was surprised to learn that a lengthy ethical review process governs all publicly funded research.
"I had assumptions that were not correct. In one instance, we were talking about the sanctity of life. The traditional view among many evangelicals is that scientists really have very little to do with 'sanctity of life.' ...But to hear them say, 'No, life is very important,' and to understand why they're doing what they're doing was eye-opening," said Was.
Public Agenda facilitator Katie Barth wrote about this workshop conversation in a recent blog post. Here's how she described the scene:
One pastor was shocked to learn that all scientists must go through [an ethical] review process saying, 'I had no idea that scientists actually cared about the sanctity of life.'

A biologist quipped 'We have morals, too!'

Within a moment, laughter filled the room. The participants began to ease up, and suddenly the stage was set for true, honest, and constructive dialogue. Everyone in the room seemed to start abandoning their preconceived notions of the 'other's' theoretical identity and began to view one another as real people who deserved credit for having their own unique perspectives, all varying in scope and range.
Through time spent together, over meals and on field trips to science labs and religious institutions, perception-based barriers came down in all three regions of the country.
"Similarities emerged right off the bat: curiosity, compassion and an unyielding search for truth," said Isaac Rowlett, senior public engagement associate at Public Agenda, after the Pasadena workshop. "It wasn't long before the conversation took on a lighter tone. One participant, a reproductive biologist, acknowledged the tension in the room as he explained his research: 'We already covered religion and politics,' he said, 'so I figured I'd throw sex in there too.'"
In Pasadena, the group visited Fuller Theological Seminary to hear a lecture from psychology professor Warren S. Brown about "Neuroscience and Theology." The Denver group visited two labs at the Colorado School of Mines and heard a talk titled "Planet Earth Care: Does It Matter?" by Kennell J. Touryan, retired chief technology analyst at the National Renewable Energy Laboratory (NREL). In Atlanta, participants visited two biology labs at Georgia Tech and a local megachurch, and heard from Ravi Jayakaran about the work of the faith-based global health agency MAP International.
In all three locations, some evangelicals said that they had never been to a working science lab and, in Atlanta, several scientists likewise said that they had never visited a megachurch.
"Visiting the science labs and seeing the intriguing blend of intellectual virtuosity and painstaking drudgery that fills the scientists' hours helped me to appreciate in a new way the noble calling of modern scientists," said Galen Carey, vice president of government relations at the National Association of Evangelicals.
"I thought there might be disinterest, especially among scientists, for participating in a workshop of dialogue like this with evangelical leaders," said Jennifer Wiseman, director of the DoSER program at AAAS. Instead, Wiseman was surprised by the eagerness of influential science leaders, including high-ranking research deans and academic department chairs, to participate.
"We even had scientists disappointed because we didn't have space to fit them in," said Wiseman.
The most gratifying moments for her were when participants expressed appreciation for the opportunity to interact with members of the other group. "This is when I realized that all the public banter about science and religion is a poor substitute for having thoughtful scientists and religious people spending time talking with each other," Wiseman said.
Lasting Relationships Lead to Change
Megan Melamed is Executive Officer for the International Global Atmospheric Chemistry Project at the University of Boulder, Colorado, and is not affiliated with any organized religion. At the Denver area workshop, Melamed noted with appreciation how religious groups and scientists both contributed to recovery work after severe flooding damaged her community in 2013. The religious groups organized clean-up efforts and scientists provided technological solutions to restoration problems, she said.
Melamed said that her job had uniquely prepared her for the workshop.
"I work in an international community, and it is often necessary to break down cultural barriers to get science done. This workshop is very similar in that cultural barriers between science and religion need to be broken down," said Melamed. "I didn't come to the workshop with a view of, 'Oh, evangelicals… they don't believe in science.' That's not useful to anyone and I don't do it in my career either."
Even as the Perceptions Project comes to a close with workshops that will bring together scientists and Jewish, Mainline Protestant, and Catholic leaders, AAAS is pursuing other ways to keep dialogue between scientists and evangelicals moving forward.
Two products will be made publicly available: the Choicework Discussion Starter, created in collaboration with Public Agenda and tested with both scientists and religious leaders through the regional workshops; and a booklet about science geared toward pastors and lay leaders, that will be distributed by the National Association of Evangelicals.
The project's concluding event will be a national conference at the Ronald Reagan Building and International Trade Center in Washington, DC, March 13, 2015. The conference, which is open to the public, will bring together scientific and evangelical leaders from a range of disciplines and organizations—including Nobel Prize winning physicist William D. Phillips, evangelical climate scientist Katharine Hayhoe, and NAE president Leith Anderson—to plan a course for future engagement.
In addition to plenary sessions, workshop tracks will cover topics like facilitating dialogue, environmental stewardship, global health, biological determinism, and media coverage of the science/religion interface.
"We have found that many scientists (both secular and religious) as well as evangelical leaders feel there is something amiss about communication between scientists and religious people, but their lives often never cross paths," said Wiseman. "What we discovered through these workshops is that if we set up a simple and respectful architecture for meeting and communicating, scientists and evangelicals actually savor the opportunity to get to know each other as human beings, and to share their interests and concerns about science with one another. We want to help others across the country to set up similar models for enabling local scientists and faith communities to interact in a personal and positive way."
Indeed. We believe that many participants at our national conference will experience what Rev. Was did at the Atlanta meeting: "To find that my voice was heard and respected, that was incredible. And to be able to listen to others and to let them speak, and glean from them, was an incredibly valuable experience."
Dr. Se Kim, a biologist, is project director of DoSER. Christine A. Scheller is the DoSER communications associate and a longtime CT contributor. AAAS established the DoSER program in 1995 to facilitate dialogue between scientific and religious communities. To learn more about DoSER's other efforts, like the Science for Seminaries project, visit the program's website at www.aaas.org/doser. The Perceptions Project is primarily funded by a grant from the John Templeton Foundation, with support from AAAS.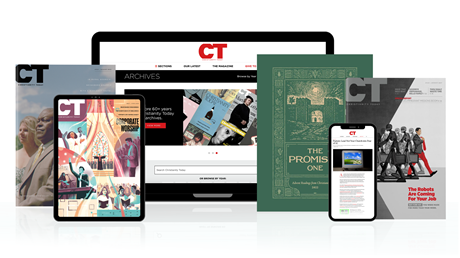 Annual & Monthly subscriptions available.
Print & Digital Issues of CT magazine
Complete access to every article on ChristianityToday.com
Unlimited access to 65+ years of CT's online archives
Member-only special issues
Subscribe
Can Scientists and Evangelical Leaders Work Together?
Can Scientists and Evangelical Leaders Work Together?