true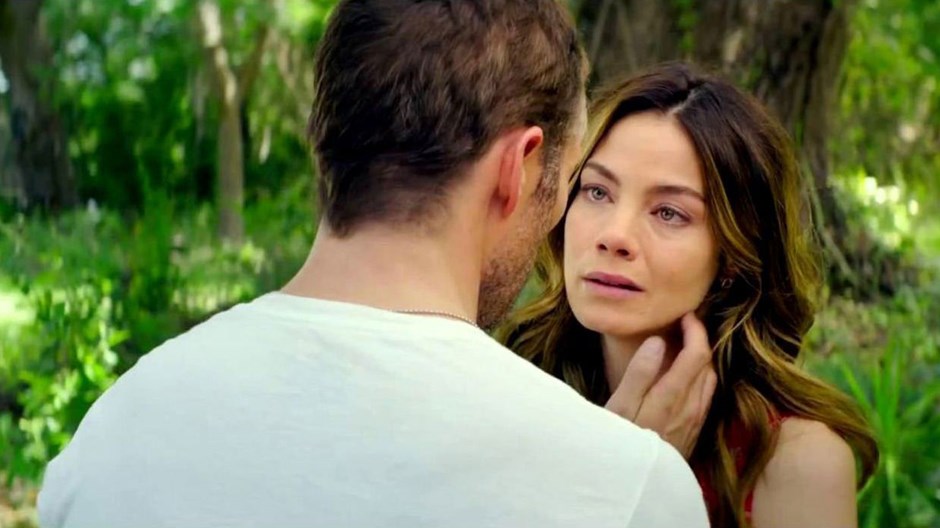 Image: Relativity Media
Nicholas Sparks's novels-turned-books always manage to pull in a crowd of hopeless romantics, groaning companions, and fairy tale hopefuls. The Best of Me is the newest dramatic romance novel gone silver screen by Sparks, telling the story of Amanda (Michelle Monaghan) and Dawson (James Marsden). Marsden and Monaghan's characters are cute and Southern in typical Sparks fashion; the twist of this tale is that the two haven't seen in other in years, but are suddenly back in town to review the will of an old friend who has passed away.
PluggedIn's Paul Asay noticed a positive spiritual element in the film, saying "the movie seems to be encouraging us to see some sort of divine hand in Dawson and Amanda's relationship." There is "the idea of a plan behind all the randomness we see." Despite this, Asay says the movie isn't worth it; it "is a sexually charged, overwrought romantic fantasy, and I think most audiences will see it that way." The Best of Me features a very married leading lady who falls into a relationship with a man who is not her husband. Asay suggests that the divine nature of the movie is twisted: "Some unseen hand pushed them toward each other and, apparently, practically forced them to fall into bed together, forsaking whatever commitments they might've already made to other parties." Variety's Justin Chang admits that Marsden and Monaghan's "scenes together are easily the movie's finest," but this wasn't the proper venue for them to finally take center stage. The Best of Me, which he calls "latest soap product to roll off the Nicholas Sparks assembly line," just isn't all that good. As Chang so eloquently puts it: "It's gotten to the point where every new Sparks movie feels less like a standalone work than a minor variation on its predecessors," and, "audiences may as well console themselves by looking ahead to the star-crossed lovers of The Longest Ride and The Choice, two new Sparks adaptations already in the works."
You may be familiar with the CW's hit show Arrow, but what you might not know is that the network is bringing another DC Comic favorite to life this year with The Flash. In what is now typical superhero storytelling fashion, the CW takes us back to the beginning and tells us just how Barry Allen became so fast. But of course, the show also has an underlying dark premise: the Flash needs to clear his father's name and figure out who murdered his mother. While Marvel is taking the movie theaters by storm, DC is slowly but surely gaining traction with the TV-watching crowd with not only Arrow (now in its third season), and The Flash, but also Fox's Gotham (you can read what the critics are saying about the pre-Batman show here.) In fact, you may want to watch at least a few episodes of Arrow; the CW introduced Barry in a few crucial episodes.
Compared to other superhero screen escapades, PluggedIn's Paul Asay says, The Flash is much less broody and dark. "The show feels positively old fashioned at times," he says; "there's no tortured soul lurking inside that bright red outfit." Asay believes the newest CW superhero show displays a different side of what is usually such a violent genre. "Flash has to be more creative with how he deals with the bad guys. It's hard to speed a villain into submission, after all. Which means that the confrontations may be less bloody." "You can bring him to the screen without the accumulated angst," says The New York Times' Mike Hale, "and that's what the wholly entertaining pilot for The Flash does." Hale agrees with Asay that The Flash is a huge departure from the dark world of Gotham and even Arrow, "which might not endear it to the comics fans but could attract an audience just looking for something fun."
Larisa Kline is an intern with Christianity Today Movies and a student at The King's College in New York City.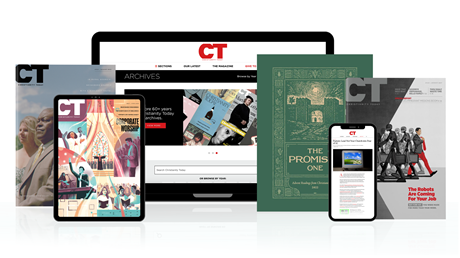 Subscribe to Christianity Today and get access to this article plus 65+ years of archives.
Home delivery of CT magazine
Complete access to articles on ChristianityToday.com
Over 120 years of magazine archives plus full access to all of CT's online archives
Subscribe Now
The Critics Roundup: 'The Best of Me' and 'The Flash'
The Critics Roundup: 'The Best of Me' and 'The Flash'