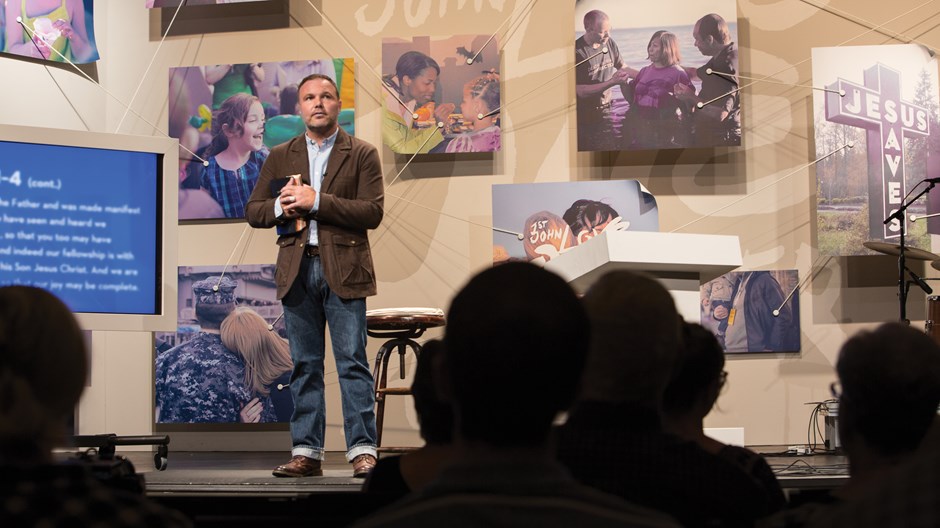 Image: Courtesy of Mars Hill
As Mark Driscoll leaves Mars Hill Church, one question may continue: Will the Seattle megachurch's governance help or hurt as it moves forward?
Current and former pastors levied charges against Driscoll this summer, including verbal abuse and lying about manipulating a bestseller list.
Driscoll took an "extended focused break" in August after the Acts 29 church planting network removed him from membership. "We no longer believe [Mars Hill's board] is able to execute the plan of reconciliation" with critics, wrote president Matt Chandler. Days later, speaker Paul Tripp explained he had resigned from Mars Hill's Board of Advisors and Accountability (BOAA) because it was an "inadequate replacement for a biblically functioning internal elder board that is the way God designed his church to be led."
Mars Hill leadership had comprised 24 elders (mostly church staff and members). In 2007, the structure became the seven-member BOAA: Driscoll, two other executive pastors, and four independent members. Mars Hill explained it was seeking greater objectivity in the board. After Tripp and another independent member (Chicago megachurch pastor James MacDonald) resigned this summer, Mars Hill replaced them with two Seattle businessmen who are members, and created an additional elder board involving seven lead pastors.
A deeper question raised by the Mars Hill saga asks if nondenominational churches can better govern their congregation and disciple their pastors with elders drawn from within the church body, or if they should seek outside expertise.
The external accountability board is increasingly prevalent, said Scott Thumma, a megachurch researcher at Hartford Seminary. "In some sense, megachurches wouldn't exist if they didn't adopt business practices," he said. Pastors of large institutions "want somebody who has more experience [helping] discern a way to go," he said, and such leaders are in short supply in any given congregation.
Dave Travis, CEO of Leadership Network, says external boards are becoming more common among churches of all sizes, driven by the increasing ease of long-distance communication but mainly by the recent growth in church planting. "Even those traditions that would say 'we don't like external control' tend to exercise a lot of control over new churches [they plant]," he said.
The Evangelical Council for Financial Accountability (ECFA) accredits churches, but only if a majority of the board is "independent" (they can be church members but not employees). Such boards promote "strong, effective governance … without partiality, undue influence, or conflict of interest," states ECFA, which currently accredits more than 100 churches (including Willow Creek Community Church, LifeChurch.tv, and Northland, a Church Distributed). It accredited Mars Hill in 2012.
"Our view is that there is not one correct way to provide governance of a church or a ministry," said ECFA president Dan Busby. "If there were only one correct way to provide governance, many Christ-centered churches and ministries would be outside the box—however the box is defined."
But Tripp argues that churches should not be structured like other nonprofits. External boards "at best can provide financial accountability," he wrote. "But [they] will find it very difficult to provide the kind of hands-on spiritual direction and protection that every Christian pastor needs." He noted: "A distant, external accountability board can never work well because it isn't a firsthand witness to the ongoing life … of the church."
However, not all internal leadership structures provide elders with intimate knowledge of church affairs or tools to veto controversial decisions. Last year, MacDonald disciplined three elders after the men publicly spoke out against the 13,000-member Harvest Bible Chapel's financial opaqueness and accused it of violating the church constitution after it created a new eight-man committee or "elder leadership team." One month after stepping down from the BOAA this summer, MacDonald acknowledged to his congregation he had wronged the former elders and that they had since reconciled.
Even though Travis attends a congregationalist church himself, he sees the debate as far less settled. "There are several Scriptures about the qualifications of elders and overseers, but little practical direction," he said. "The Bible didn't give a handbook or organizational chart. Paul and the other apostles apparently exercised some 'extra local' authority among churches—even churches that Paul had never visited."
Carl Trueman, a church history professor at Westminster Theological Seminary, suggests churches might do well to separate the two, reserving financial oversight for external elders and church discipline for internal elders. "When there are large sums of money, you need to take some account of external accountability," he said. "But we shouldn't allow the needs of financial accountability to change how we shape our church government."
At its core, how a church organizes power is about people, he said. "Good polity is there for people's souls. The tragedy of some megachurches is [they've] taken a huge toll on individuals. Polity is all about accountability to one another."
"I think the congregation can be cared for really with just about any polity," said Mark Dever, lead pastor of Capitol Hill Baptist Church. He believes a congregational approach is most biblical. "But I want to be very respectful of God's sovereignty and his ability to use [even] bad polity to still do very good things."
(Note: This article orignally appearedd in the October 2014 issue and has been edited but not re-reported in light of Driscoll's resignation.)
Have something to add about this? See something we missed? Share your feedback here.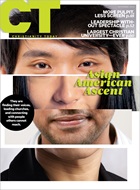 This article is from the October 2014 issue.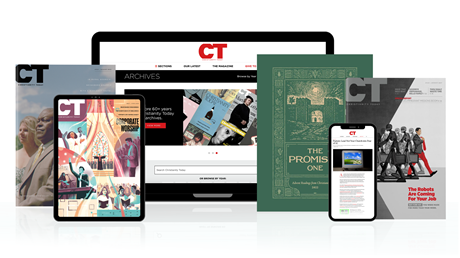 Subscribe to Christianity Today and get access to this article plus 65+ years of archives.
Home delivery of CT magazine
Complete access to articles on ChristianityToday.com
Over 120 years of magazine archives plus full access to all of CT's online archives
Subscribe Now
Was Driscoll's Board a Problem?
Was Driscoll's Board a Problem?