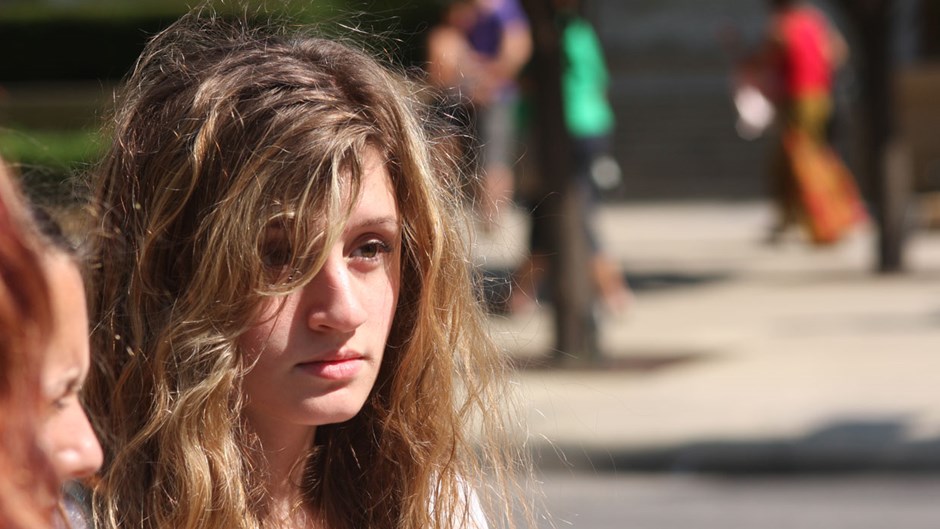 Image: Kevin Dooley / Flickr
Dear Sam,
Thanks for going to dinner after church Sunday night. I'm proud of you and your friends for moving into Mechanicsville and giving your lives to the people of that beautiful but broken neighborhood.
Throughout our dinner, however, I felt a vague uneasiness. You work for a great organization. You have a solid support network. You just completed a bachelor's degree preparing you to work with at-risk youth. By all accounts, you are a woman of prayer and zeal and integrity. So what troubled me about our dinner conversation? I think it is this. I don't believe the church has prepared you for something that inevitably comes with urban ministry: intense spiritual warfare.
Paul reminded first-century urban Christians, "We are not fighting against humans. We are fighting against authorities and against rulers of darkness and powers in the spiritual world" (Eph. 6:12). Bible scholars debate the meaning of Paul's stark warning. At the very least he means this: There are dark spiritual powers in the world opposing God's work. These dark powers seem especially active in troubled urban neighborhoods.
Paul offers seven ways to engage the powers in his letter to Christians living in the great ancient city of Ephesus:
Therefore take up the whole armor of God, that you may be able to withstand in the evil day, and having done all, to stand firm. Stand therefore, having fastened on the belt of truth, and having put on the breastplate of righteousness, and as shoes for your feet, having put on the readiness given by the gospel of peace. In all circumstances take up the shield of faith, with which you can extinguish all the flaming darts of the evil one; and take the helmet of salvation, and the sword of the Spirit, which is the word of God, praying at all times in the Spirit (Eph. 6:13-18).
Sam, one way you can engage the powers in your neighborhood is by strapping on the belt of truth. Speak truth in your private life: Be wary of secrets. Confess your sins. Deal truthfully with conflict. Cultivate a culture of openness and disclosure in your home and in your ministry. The powers feed on hiddenness and deception. Don't let them get a toehold.
You will need to speak truth publicly as well. The longer you live and work with these children and their families, the more you will become aware of what professor Mark Gornik has called "an interconnected array of overarching negative factors—systemic racism, economic abandonment, gun marketers and dealers who saturate cities with their wares, a legal system that never seems to uphold the cause of the poor, and racially driven incarceration policies." Speaking truth when we see these injustices is one way we engage the powers.
I'm reminded of another friend, named Emily, who was in circumstances similar to yours. Emily is a truth speaker. Like you, Emily is a godly, well-trained college graduate who went to work for an outstanding urban youth ministry. Yet she came by my office to tell me that she had resigned her position and was spiritually and emotionally exhausted. Emily tearfully related the story of a little boy she could not save. And then a deeper wound emerged: shame. "I feel like I abandoned him," she wept. "I let everyone down."
Shame is one of the Accuser of the Brethren's favorite flaming darts. These fiery missiles are especially deadly when aimed at sensitive, sincere, and overwhelmed urban ministers. I reminded Emily that her heavenly Father has made available "the righteousness of God through faith in Jesus Christ for all who believe" (Rom. 3:22). The shame she was feeling was not from God. God accepts and delights in her, not because of her performance as a youth worker, but because of Christ's death on the cross. We put on the breastplate of Christ's righteousness when we stand firm in these truths.
Righteousness can also mean justice in the Bible. According to New Testament scholar Andrew Lincoln, "Doing right and practicing justice are equally vital for the Christian soldier in his or her battle against the powers of evil." One of the ways you will engage the powers in Mechanicsville is by working for justice. This means more than tutoring and feeding the children of Maynard Elementary School. It means discerning and prayerfully engaging, with your neighbors, the broken, demonic systems that want to see those children dead or in jail by the time they are eighteen.
Sharing the gospel is a primary way to engage those systems. I'm glad you were troubled last year when we brought in a speaker to talk about urban ministry and he didn't say much about Jesus. Like you, I think we are too quick to quote something St. Francis never said—"Preach the gospel whenever you can. If necessary use words." In fact, sharing the gospel eventually must involve words (and Francis founded the "Order of Preachers"). Keep lacing up your shoes with the gospel of peace. The powers hate that.
They also hate gospel people who don't quit. The high school some of your kids will eventually attend has one of the best football teams in the country. I recently asked a friend who teaches at the school why this program, with meager resources, has been so successful at producing both championships and leaders. "It's because the coach has been there fifty years," he replied. Sam, I don't expect you to stay in Mechanicsville for fifty years. But if you are going to impact your neighborhood you need to be there a while. Settling in for the long haul will require taking on the shield of faith, however, because many days will feel like you are taking three steps forward and two steps back. As Martin Luther King, Jr., declared, "The arc of the moral universe is long, but it bends towards justice." Waiting for God's justice requires deep faith in his promises.
Brad, a young doctor living in your neighborhood, is still waiting. Brad spends his evenings mentoring young men after long days serving at-risk patients at his health clinic. Recently, one of Brad's young friends appeared on his porch in the middle of the night in a life-threatening situation. Brad was shaken up by the conversation. "I could sense the evil," Brad told me. "Something much bigger than both of us was trying to take his life." The Christians living in Ephesus knew what Brad experienced. They lived and witnessed in a city known around the ancient world for its demonic powers. Paul told these war-weary Christians to put on the helmet of salvation, to remember that they have been made alive with Christ and now share in Christ's victory over the powers.
The Sword of the Spirit
The Roman soldier standing beside Paul as he wrote this letter to the Ephesians had a small sword strapped to his belt. Inspired by this image, Paul urges his readers to take up "the sword of the Spirit, which is the word of God." Paul doesn't use "logos" here, which is often interpreted to mean the written word of God. Instead he uses "rhema," which refers to the breathed utterance of God. The Spirit brings the "rhema" word of God to guide us as we engage the powers. We employ the sword of the Spirit when we discern what the Spirit is saying to the church in our neighborhood.
Sam, you and your roommates diligently seek the Spirit's guidance. Now it is time to widen your circle of discernment. Seminary professor Soong-chan Rah has said, "If you are preparing to do urban ministry and you have never had a non-white mentor, you are not an urban minister. You are a colonialist." Ouch. That's hard to hear. I've come to believe that he is right, however. The people who are most likely to know what the Spirit is saying to the church in your neighborhood are likely the godly, minority leaders who have lived and served there for years. Find them. Sit at their feet. Ask them what they hear the Spirit saying.
Paul concludes his tutorial on engaging urban powers by urging his readers to pray at all times in the Spirit. Walter Wink, who has written widely on the powers, writes, "The act of praying is itself one of the indispensable means by which we engage the powers," Wink continues, "It is in fact that engagement at its most fundamental level, where their secret spell is broken and we are reestablished in a bit more of that freedom which is our birthright and potential." So pray, Sam. Start your days with prayer. Finish your days with prayer. Gather with those you work for prayer. Find the people of prayer in your neighborhood. They've been on their knees for your neighborhood since before you were born. Pray with them. And ask them to pray for you.
As I was praying about our conversation, I remembered William Stringfellow. Stringfellow was a Harvard–trained lawyer and lay theologian who worked in Harlem during the 1960s. He eventually concluded that he and his coworkers had made little headway in Harlem because they had failed to take into account the powers. He wrote about his discovery of the powers in An Ethic for Christians and Other Aliens in a Strange Land. Stringfellow was not an evangelical scholar. But An Ethic for Christians, published in 1973, served as a wake up call for many evangelical urban theologians struggling to make sense of the intractable challenges of urban ministry. I hope this small letter helps you to do the same.
Warmly in Christ,
Doug
Doug Banister is the pastor of All Souls Church in Knoxville, Tennessee. You can follow him on Twitter @DougBanister.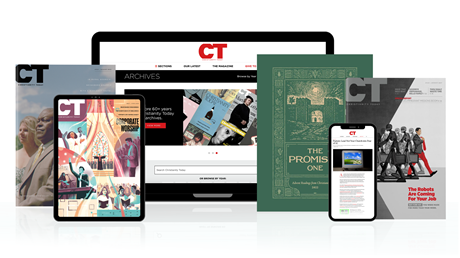 Annual & Monthly subscriptions available.
Print & Digital Issues of CT magazine
Complete access to every article on ChristianityToday.com
Unlimited access to 65+ years of CT's online archives
Member-only special issues
Subscribe
Powers in the Hood
Powers in the Hood