true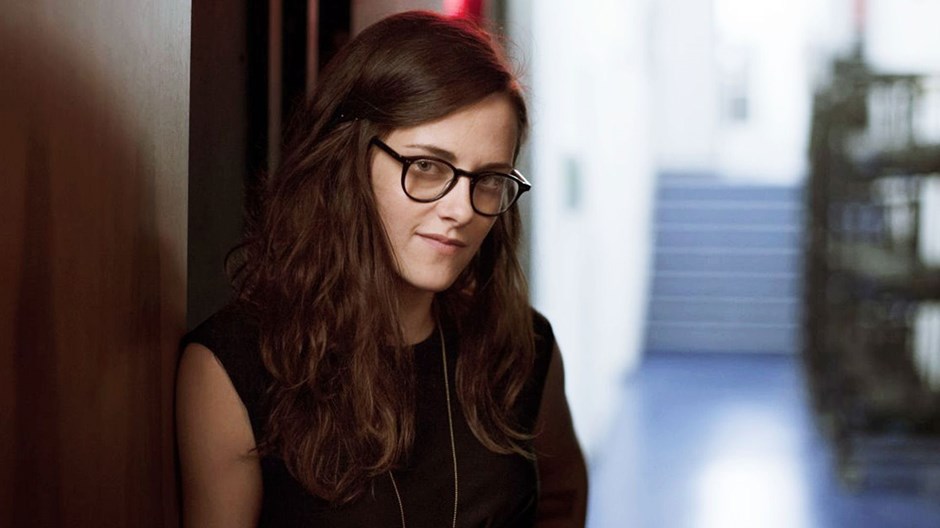 The Toronto International Film Festival (TIFF), like most festivals, tends to be an auteur-focused affair. In the weeks leading up to the event, press releases fly, reminding critics which directors have new films dropping.
But crowds rarely line up on the street across the screening venue hoping to catch a glimpse of Bennett Miller, Jessica Hausner, or Olivier Assayas. Directors' names carry prestige, but we are still a star-driven culture. People have their favorite directors, but they are in love with their favorite stars.
And, truth to tell, TIFF offered a plethora of great performances. Looking back over the festival, here are six of my favorite.
Aleksey Serebryakov plays Kolya in Andrey Zvyagintsev's Leviathan. The TIFF catalog compares Zvyagintsev's work to Tarkovsky's. While I see some obvious thematic resemblances, particularly in the use of religious language as a frame, I don't recall Tarkovsky's work works eliciting the sorts of memorable performances we get here. Kolya might be a bit of a stock figure for American viewers; he is a stern, Russian patriarch. Serebryakov makes him seem real, though, and that holds are interest until we start to see more to the character than what appeared at first glance.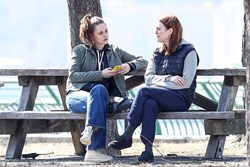 When I mentioned on Twitter that Kristen Stewart was having a good festival, one of her many fans replied asking if I was being sarcastic. Those who love the actress for her turn as Bella in Twilight are apparently not used to her being treated with much esteem. Stewart shared the spotlight with Juliette Binoche in The Clouds of Sils Maria and Julianne Moore in Still Alice. Both films were vehicles designed to feature the talents of the lead actress, but both needed—and got—strong support from Stewart in understated but important roles.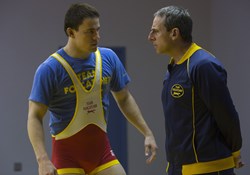 It is hard to pick just one performance to highlight from Bennett Miller's ensemble drama, Foxcatcher. Steve Carrell will get a lot of buzz for playing against type, and Mark Ruffalo shines in a role that is more substantive and important than it initially appears. But Channing Tatum anchors the whole thing with a brooding, hulking performance as Olympic wrestler Mark Schultz. Tatum's character isn't dumb, but he knows other people think of him in that way, and his frustration builds as events challenge his athletic faith that life is a meritocracy. In an early scene he holds his gold medal out defiantly—towards a group of indifferent school children! Mark's relationship with John DuPont (Carrell) begins in suspicion, but the film only really works if you believe that Mark buys into what DuPont is preaching. Once he does, even before he does, the film takes Schultz on a rollercoaster of peaks and valleys. One joy of Tatum's performance is how much he conveys physically. This isn't a sports film, but it is a film about sports. Mark is only ever really comfortable when he is in movement. When he sits, his body seems too big for himself. When he is quiet, Mark appears not quite comfortable with his own thoughts.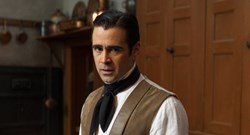 I confess that I have never understood Miss Julie. I don't get Strindberg's play, nor can I fathom its title character. Based on its title and the film's early publicity, I suspect Liv Ullmann's adaptation was meant as a showcase for Jessica Chastain. She is fine as far as I can tell, but Colin Farrell is electric as Miss Julie's servant, John. One of the difficulties of Strindberg's play is that it contains some sudden, drastic emotional shifts. Farrell has to show desire and contempt in short proximity. Binding those emotions together is a white hot rage that is just barely kept in check by a well-trained class consciousness. When John finally gives in to his emotions, whether they are love or hate, there is only momentary release. Almost immediately the pressures start to build again, only this time with a layer of guilt over everything. Farrell's turn as Marty in Seven Psychopaths was one of the great underrated performances of 2012. He is gradually turning into one of those actors I will get in line to see regardless of the project he is working on.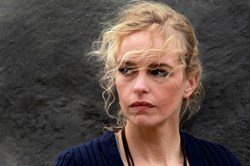 Christian Petzold told audiences at TIFF that he had been wanting to film Phoenix for a long time, but sensed that even a half century after the close of World War II might be "too soon" for a film that mashes Vertigo, Pygmalion, and the holocaust. Nina Hoss plays Nelly, a camp survivor who has been so badly disfigured she needs surgery. Her spirit is even more badly scarred than her body, particularly when she comes to suspect that her husband, Johnny, might have betrayed her to the Nazis in order to save his own skin. Nelly is presumed dead, but no body has been found, meaning Johnny can't inherit property that was in Nelly's name. He does not recognize his wife after her surgery—or perhaps he does but is afraid to acknowledge her. Instead he devises a plan where this apparent stranger will pretend to be Nelly so that they can split the inheritance he believes is now legally his own. The summary makes Phoenix sound like a soap opera, and in many ways it is. But Hoss's performance keeps the film from sliding into the realm of farce. As Hoss plays her, Nelly is buried under layers of grief, but she is buried alive. She longs to understand, needs to understand, the inexplicable. Here, too, there is a danger. Using Nazism as a metaphor for any kind of betrayal risks trivializing the scope of the atrocities perpetuated in the Shoah. Yet Hoss and Petzold do not simply use the war as a backdrop for domestic betrayal so much as a catalyst for it. As Nelly gives more and more of herself over to Johnny's plan, we can't quite tell if she is healing her deepest psychic wounds or allowing them to fester.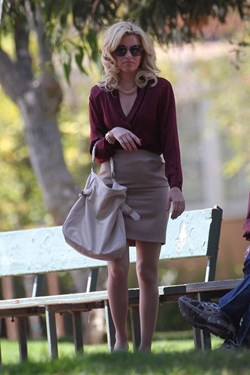 Love & Mercy is being billed as a Brian Wilson biopic, but its best performance comes not from Paul Dano (as the young Wilson) or John Cusack (as the older Wilson) but Elizabeth Banks. As much a story about how Melinda Ledbetter came into Wilson's life as it is a story about how Wilson penned songs for The Beach Boys, Love & Mercy takes its sweet time allowing the conflict to develop between Melinda and Eugene Landy (Paul Giamatti). Want to know when I suspect I am watching a good performance? When scenes start subverting my expectations and I realize the reason is because a performer has made choices that look beyond the script's conventions. As Melinda, Banks has to maintain a credible external appearance of accepting Landy's treatment of Brian while still communicating to the audience that she, like us, is mortified. The performance does not show a hint of omniscient knowledge. Melinda is no dummy; she knows how fragile are the cords that tie her to Brian are and how much the deck Landy has dealt is stacked against her. Through it all, Banks show a surprising and credible mix of emotions: shock anger, frustration, indignation, love and mercy. It's a great performance.
These were my favorites, though other stars did some stellar work: Jennifer Aniston (Cake), Kate Beckinsale and Daniel Brühl (The Face of an Angel), Gemma Arterton (Gemma Bovery), Benicio del Toro (Escobar: Paradise Lost), and Lou Taylor Pucci (Spring) all did stellar work for films that weren't quite as good as their performances. And I haven't even mentioned Marion Cotillard, James Franco, Alec Baldwin, and Willem Dafoe.
So if you love to see great actors take on challenging roles, the coming months at the multiplex should not disappoint.
Kenneth R. Morefield is an Associate Professor of English at Campbell University. He is the editor of Faith and Spirituality in Masters of World Cinema, Volumes I & II, and the founder of 1More Film Blog.
Watch This Way
How we watch matters at least as much as what we watch. TV and movies are more than entertainment: they teach us how to live and how to love one another, for better or worse. And they both mirror and shape our culture.
Alissa Wilkinson is Christianity Today's chief film critic and assistant professor of English and humanities at The King's College in New York City. She lives in Brooklyn.
Previous Watch This Way Columns: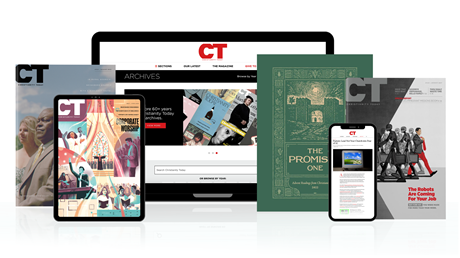 Annual & Monthly subscriptions available.
Print & Digital Issues of CT magazine
Complete access to every article on ChristianityToday.com
Unlimited access to 65+ years of CT's online archives
Member-only special issues
Subscribe
Strong Performances Highlight TIFF 2014
Strong Performances Highlight TIFF 2014