true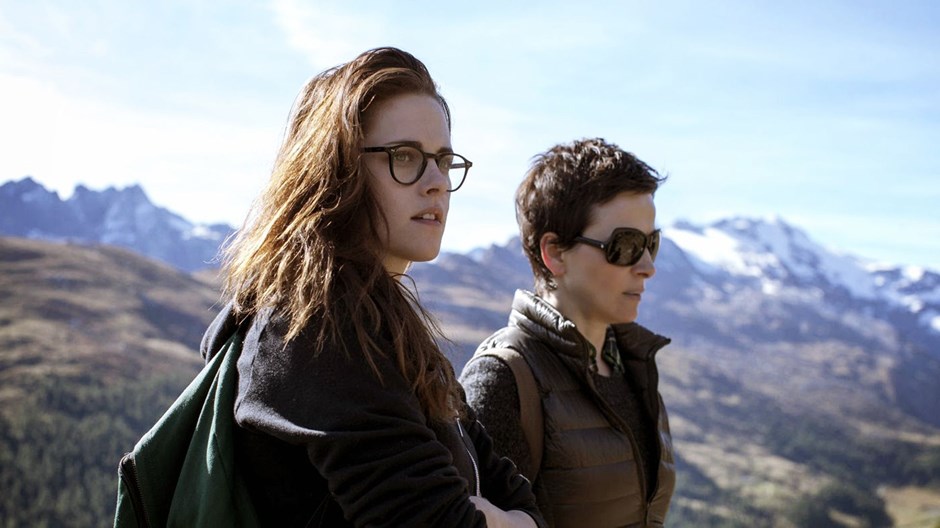 Image: IFC Films
Thematically, there's a family resemblance between the Oscar-winning Birdman and Olivier Assayas' Clouds of Sils Maria. Both are about aging stars facing their own mortality. In both, those stars are thrown into relief against younger, more notorious actors with reputations for scandalous behavior. In both, they're undertaking ambitious stage work in a project of reminiscence. And both star actual aging actors (Michael Keaton, Juliette Binoche) who are more sought-after than their characters.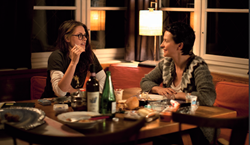 Image: IFC Films
But cinematically, the films's similarities trail off there. Michael Keaton is wildly accomplished, but cut his teeth as a comic book movie hero (in the movie and in real life); Juliette Binoche is an international superstar who's arguably worked with the most great directors of any actor alive, and her character is a permutation of that. Birdman is a frenetic zigzag dash around the subject shot in the cramped back hallways of a Broadway theater, while Clouds of Sils Maria is a slow-and-steady hike toward a Swiss mountain. Birdman is underscored by a percussive score; Clouds of Sils Maria features mostly Handel.
Binoche plays Maria Enders, acclaimed actress, who is convinced by a young theatre director to star in a West End revival of the play that first made her famous twenty years earlier. That play is about the sexual power games between Sigrid, a young intern, and her boss Helena, who eventually commits suicide. As a young actress, Maria played Sigrid; now, she'll be Helena. Sigrid will be played by Jo-Ann Ellis (Chloe Grace Moretz), a big-time Hollywood actress in the Lohan mold.
To prepare, Maria retreats to a remote cabin Alps with Valentine (Kristen Stewart), her assistant. They run lines. They hike. They discuss Maria's career. They make plans to meet Jo-Ann. And a change slowly boils beneath the surface.
There's a lot going on in this movie, which acts sometimes like a play nestled around another play. It can take a minute to figure out whether we're listening to the Maria and Valentine have a conversation, or watching them run lines as Helena and Sigrid. Helena and Sigrid's power struggle subtly spills into their own dynamic.
All that is compounded, since you can hardly ignore that when Maria pooh-poohs Jo-Ann's role in an outer-space blockbuster to Valentine over beers, it's also Binoche is talking to Stewart, who will still be trailing Twilight around with her for a long while. If you've been paying attention to her work over the past few years, you'll have realized Stewart is a brilliant actress, and it's great that the success of Twilight has given her the freedom to step into lots of different roles. And yet it's easy, if we cross the worlds, to imagine a Maria-like character giving the same blithe assessment of Stewart.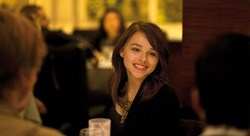 Image: IFC Films
But this theme, of popular culture spilling into and shaping the previously vaunted regions of "high" culture (like West End theater), more complexly explored here than in Birdman, is about more than just vulgarity and taste. It is about being forgotten and remembered. Maria is worried that she will be forgotten. Why else would she keep asking her assistant for reassurance of her stature as an actress?
That's why it's interesting to see how Assayas (who last worked with Binoche in the wonderful Summer Hours) uses technology as an integral part of the storytelling, something movies rarely pull off without it feeling gimmicky. The Internet and everything around it is more mass culture than high culture, but it's also what preserves our history. Pictures on the Internet never really go away. News stories stick around. You're only as famous as you are Googleable. And from the movie's start, Valentine is constantly juggling phones and messages, and Maria's first step in figuring out Jo-Ann is to pull out her iPad and Google her.
Of course, Jo-Ann knows that, having been Googled and on screen for her whole career, and she knows how to navigate it. Used to playing to an audience of millions, she's less thrown by the knowledge that paparazzi ensure everyone knows about her own misbehavior. Early in the film, Maria reveals a quiet secret of a long-ago affair to Val as an act of friendship, but Val already knows Jo-Ann's secrets from the relentless media coverage, and Jo-Ann is fine with that. To her, it's part of the bargain you make, if you want to act.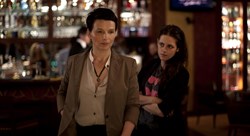 Image: IFC Films
It's the two younger characters in the film who seem to want to be involved in the world of acting for the joy of it—Jo-Ann as an actor, and Val as one who helps shape performance. That joy seems to have gone out of the craft for Maria, who is stormy and exhausted and forced into shoots with Chanel when she ought to be reacting to terrible news.
So Clouds of Sils Maria doesn't set up a facile high/low contrast or suggest our mediated age is killing Real Art. It does, however, suggest that it's real work to stay in the game as you age, whether that game is the stage or the office.
Maybe that's why we mostly see Maria throughout the film in gorgeous, sweeping shots on the mountains, sometimes with Val, sometimes alone—but we almost always get Jo-Ann in the crowded company of many others. People recognize celebrities and talk about what they're doing; the mountains, clouds, and natural phenomena don't care if you're famous.
But that ability to be anonymous is closing even on the recluse—out in the mountains, you can still Google yourself—and so when one generation is forced into handing over the reins to the next, they're also forced to play by the younger group's rules. That's true in acting. But it's true elsewhere, too.
Don't worry, though. That rule is as old and enduring as the Alps themselves. The young will some day be old and be forced to play by another generation's rules. The surface details may change, the film says, but the same thing will happen next time around.
Caveat Spectator
The play on which most of the film is centered is only performed in snippets, but it is about an older woman infatuated with a younger one, so there is some (not overly graphic but obviously suggestive) language about that. There is also some profanity, including f-bombs. In one scene, two characters strip down at a lake to swim—one to her underwear, the other entirely, but we see only her backside from a distance. Some discussion of a Hollywood starlet's scandals. Some discussion of a long-ago affair. One character is sleeping with a married man. Some public tipsiness.
Alissa Wilkinson is Christianity Today's chief film critic and an assistant professor of English and humanities at The King's College in New York City.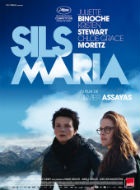 Browse All Movie Reviews By: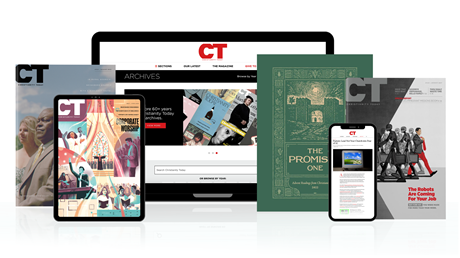 Subscribe to Christianity Today and get access to this article plus 65+ years of archives.
Home delivery of CT magazine
Complete access to articles on ChristianityToday.com
Over 120 years of magazine archives plus full access to all of CT's online archives
Subscribe Now
Clouds of Sils Maria
Clouds of Sils Maria