true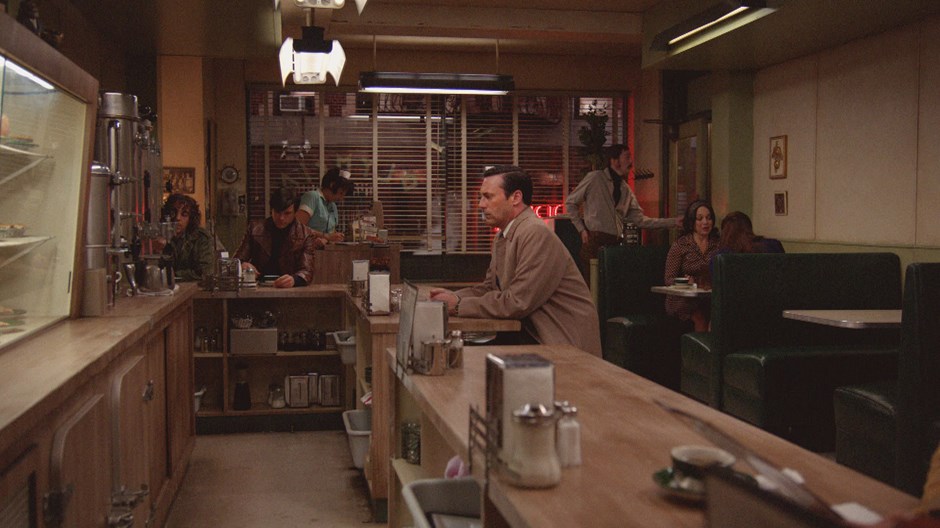 Image: AMC
On Easter Sunday, the second half of Mad Men's seventh and final season premiered to widespread praise and nostalgia. Though fans are sorry to see the show go, critics are pleased it's off to what Indiewire's Ben Travers has dubbed "a tremendous start." "The final season premiere of Matthew Weiner's game-changing cable drama sets a tone both unique and familiar to the franchise," Travers writes. "Mad Men is taking square aim at what's been its central question throughout: What is it that makes us happy?"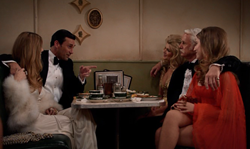 Image: AMC
This latter half of season seven brings the show to 1970, and though there have been big changes in fashion and facial hair, Logan Hill at The New York Times asserts that the show has held on to its signature style: "Over the course of six-plus seasons, Don didn't figure much out. . . . But he survived," Hill writes, "and he made some modicum of peace with his flaws. As the show's final, seven-episode run opens, Don is still standing, still smoking. . . . Only, unlike that overeager kid, this Don now has the swagger that comes from power."
The LA Times' Robert Lloyd has high hopes for the show's finale, saying that the end, "doesn't matter, because these characters have been happening all along." He adds: "It is a big-canvas show that seems to have things to say about America, and how we were, and how we are, but it is also a story about individuals in individual relationships. . . . Whatever period, comma or semicolon or space creator Matthew Weiner has placed at the end of his midcentury epic of domestic relations and professional intrigue, whatever meaning the end seems to assign to the beginning and everything in between, will be in this sense at least beside the point."
If you want to catch up on the first half of this season, CT's chief film critic Alissa Wilkinson wrote extensively about it over at Christ and Pop Cultureand recapped Sunday's episode.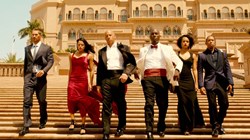 Furious 7 dominated the box office with ease this past week with a $143.6 million opening weekend, the franchise's biggest debut yet. The film pushes the limits of the Fast and Furious formula with higher stakes, faster cars, crazier stunts, and deeper sentiment as a franchise known for its focus on family copes with losing one of its own.
After lead actor Paul Walker's sudden death in 2013, director James Wan and the production team had to tackle the challenge of finishing the movie without him. "When the time does come for his Brian O'Conner to bid adieu," Variety's Scott Foundas writes, "the movie arranges it in a way that feels fully earned and well within the boundaries of good taste." Foundas warns that the film's plot may get a little too complicated, but praises how entertaining the franchise still is even seven movies in: "It's hard to think of another contemporary film series that has run this long while continuing to afford so much pleasure."
The New York Times' A. O. Scott mentions actor Vin Diesel's half-joking prediction that Furious 7 would be an Oscar contender, saying, "Movies much worse than this lucky-number episode of an overachieving franchise—movies far less sure of their intentions, sincere in their themes or kind to their audiences—have snapped up statuettes." Scott also praises the sequel's loyalty to the franchise's heart, saying of its final moments, "They remind you what these movies have always been about, underneath all the noise and the bravado: the ferocity of friendship and the terrible speed of loss."
Jessica Gibson is an intern with Christianity Today Movies and a student at The King's College in New York City.
Watch This Way
How we watch matters at least as much as what we watch. TV and movies are more than entertainment: they teach us how to live and how to love one another, for better or worse. And they both mirror and shape our culture.
Alissa Wilkinson is Christianity Today's chief film critic and assistant professor of English and humanities at The King's College in New York City. She lives in Brooklyn.
Previous Watch This Way Columns: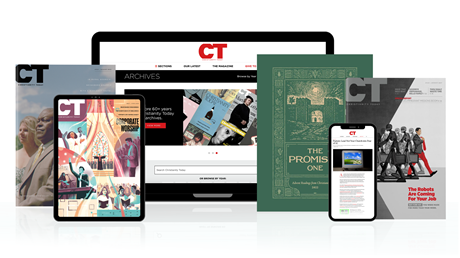 Subscribe to Christianity Today and get access to this article plus 65+ years of archives.
Home delivery of CT magazine
Complete access to articles on ChristianityToday.com
Over 120 years of magazine archives plus full access to all of CT's online archives
Subscribe Now
Critics Roundup: 'Mad Men' and 'Furious 7'
Critics Roundup: 'Mad Men' and 'Furious 7'