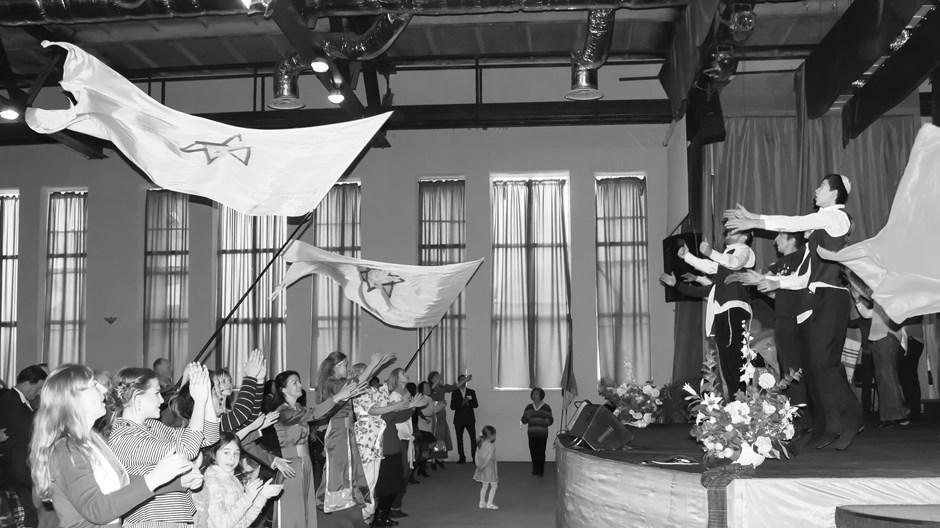 Image: Lincoln Brunner
Nearly one year after Jews for Jesus launched one of its most successful and controversial evangelism campaigns, more than 1.3 million people worldwide have watched That Jew Died for You.
The three-minute YouTube video depicts Jesus carrying the cross to a gas chamber. The film's goal was to "reshape views of Jesus and his relationship to the Holocaust." Pegged to Yom HaShoah, a day when Israel remembers the Holocaust (held the evening of April 15 this year), many Jews called it the "most tasteless YouTube video ever."
In Ukraine, where nearly 1 million Jews were murdered during World War II, Holocaust references are usually used to make political points. During January's 70th anniversary of the liberation of Auschwitz, Russian and Ukrainian leaders compared each other to Nazis and publicly fought over which country should get the credit for freeing the concentration camp in occupied Poland.
But Ukraine's Messianic Jewish community is talking about the Holocaust in its evangelistic efforts. And now Messianic congregations are thriving in many of the same communities that suffered the deepest Holocaust wounds.
Remembrance and education
The Soviet Union suppressed information about the Holocaust in its effort to create a "common Soviet people," said Igor Rusniak, director of the Bible college at Kiev Jewish Messianic Congregation (KJMC). Thus, many Ukrainian Christians still don't grasp that the Holocaust targeted Jews in particular. Rusniak says, "Practically every Jewish family in Ukraine has relatives who were murdered by Nazis during the war." For these Jews, the Holocaust only proved that Christians with power are not to be trusted.
One way Messianic congregations like KJMC have tried to bridge the gap between Jews and Christians is through an annual interdenominational prayer meeting against anti-Semitism. Rusniak's Bible college also trains Jewish and Gentile ministers how to identify, understand, and oppose anti-Semitism, and teaches how the Holocaust shaped modern Jewish identity.
It has also shaped their location. KJMC, reportedly the world's largest Messianic congregation with 1,600 attenders, is less than 10 miles from the site of one of the Holocaust's largest massacres: Babi Yar. This Kiev ravine is where Nazi soldiers and local police killed more than 33,000 Jews in 2 days. In Berdichev, a northern city where German soldiers slaughtered 15,000 Jews, a Messianic Jewish congregation of about 200 people gathers weekly.
"We . . . rejoice that many Jewish people are coming to faith in Messiah in places that witnessed some of the worst atrocities of the Holocaust period," stated the Lausanne Consultation on Jewish Evangelism (LCJE). The group met in Kiev for its 10th European conference last April. More than 80 participants from 19 nations gathered largely "to affirm and encourage these Jewish followers of Jesus," and to recognize "the enormous number of Jewish followers of Jesus who perished in the Holocaust."
Today, an estimated 10,000 to 15,000 Ukrainian Jews worship Jesus as Messiah. This makes Ukraine, a nation of 45 million, the region's fulcrum of the Messianic Jewish movement. (By comparison, Ukraine has about 1.7 million evangelical Christians and more than 23 million Orthodox Christians, who constitute about half the country's population.)
Now, as Jews emigrate en masse from Ukraine, its Messianic believers are planting churches around the world.
Planting Like Andrew
Judaism and Christianity share a long history in Ukraine. Jews may have lived in Greek communities in the Dnieper River valley as early as the fourth century B.C. From the 1790s to 1917, a large portion of the Jewish Pale of Settlement—the area where Jews inside Russia were required to live—fell within Ukraine.
"Before the revolution, in the days of Imperial Russia," notes longtime evangelical Ukrainian leader Grigori Komendant, "there were more synagogues in Ukraine than in Israel itself."
Christians may have arrived in Ukraine as early as the first century. According to tradition, the apostle Andrew—whose green-domed namesake church overlooks Kiev's historic Right Bank—traveled to the area around A.D. 45. (This symbolically makes him the first Messianic Jew in Ukraine.)
Tens of thousands of Jews have left Ukraine over the past 25 years. The 1989 Soviet census listed more than 487,000 Jews living in Ukraine. The National Coalition Supporting Eurasian Jewry estimates that 300,000 Jews remain today, but other estimates range as low as 63,000.
Most Jewish immigrants have relocated to Israel, the United States, and Germany. From 2000 to 2012, about 68,000 Ukrainian and Moldovan Jews moved to Israel. In 2014 alone, more than 5,100 Ukrainian Jews immigrated to Israel. Vladimir Pikman, a Messianic leader in Berlin who immigrated to Germany in 1995, told ct that almost every Messianic believer from his former congregation left Ukraine to launch ministries in other countries.
KJMC is now 1 of about 150 Russian-language Messianic congregations worldwide. Before the perestroika (restructuring) movement of the late 1980s and early 1990s across the Soviet Union, there were maybe a couple such congregations, according to Mitch Glaser, president of Chosen People Ministries (CPM) in New York City.
Of the 1,600 who regularly attend KJMC, some 30 to 40 percent are Jewish by birth. (Glaser says this is roughly the same as US Messianic congregations.) And it now has 19 daughter congregations worldwide.
"We live in a special time of restoration," says Boris Grisenko, KJMC's leader and founder. "Now we see hundreds of Jewish Messianic congregations in different countries. It's an unusual moment when Jews are coming to the Lord—to their own Master, King, Messiah, Savior."
Ukrainians are also shaping Messianic life in Israel. Michael Zinn, Israel director for CPM, estimates that almost half of the 20,000 Russian-speaking Jews in Israel who believe in Christ are from Ukraine.
All these trends together make Ukraine highly influential for reaching Jewish people globally with the gospel, said Jonathan Bernis, founder of Phoenix-based Jewish Voice Ministries International. "Ukraine probably represents the greatest opportunity to reach Jewish people," he says.
LCJE director Jim Melnick agrees. He says growth inside Israel and among ethnic Russians means there are more Messianic believers now than at any time since the first century.
It would be better if there was more evangelistic growth inside Ukraine, says Anatoli Emma, Jews for Jesus' branch director in Kiev. He saw large numbers of Jews coming to Christ right after Ukraine declared independence from Russia in 1991. But conversions have slowed significantly.
He's undeterred. "As Jews, our goal is to minister to the nations," says Emma. "We are those who God has used for thousands of years, and he wants to use us the same way now."
Have something to add about this? See something we missed? Share your feedback here.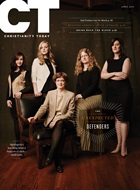 This article is from the April 2015 issue.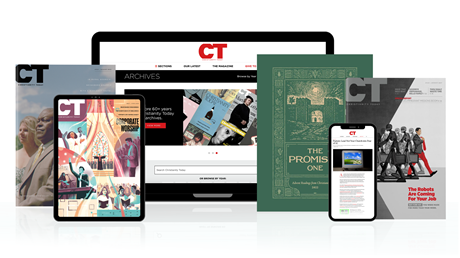 Annual & Monthly subscriptions available.
Print & Digital Issues of CT magazine
Complete access to every article on ChristianityToday.com
Unlimited access to 65+ years of CT's online archives
Member-only special issues
Subscribe
Messianic Judaism Flourishes in Holocaust Towns
Messianic Judaism Flourishes in Holocaust Towns