true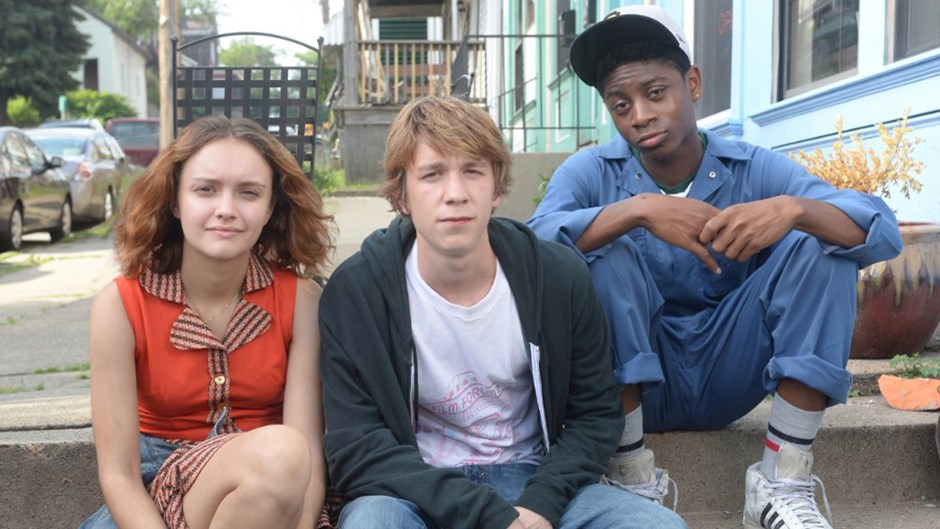 Image: Indian Paintbrush, 2015
If I had known more about Me and Earl and the Dying Girl, I probably would not have watched it.
Director Alfonso Gomez-Rejon's Sundance darling finds its protagonist in Greg (played by Thomas Mann), a teenage loner who spends his free time producing parodies of classic films. Greg is an enigma. Like the layout of his Pennsylvania high school divides into multiple sections, Greg's life is purposely compartmentalized. He is on a first-name basis with nearly every group in school—he is just as comfortable bumming it with the drama club as he is high-fiving the senior class drug dealer—but his relationships are shallow and superficial. He makes small talk, and there's little more.
Greg knows everyone, but he doesn't really know anyone. More importantly, they don't know him. Greg's constructed the people around him into cartoon-like caricatures. They have become the sum of their outward ticks. He can't even bring himself to call his oldest acquaintance, Earl (R. J. Cyler), a friend. Greg prefers the term "coworker" instead. The word "friend" is "way too personal."
Soon, Greg is forced by his mother to befriend Rachel (Olivia Cooke), a classmate recently diagnosed with leukemia. After some arm-twisting, the pair eventually develop a casual friendship. They do most of the things normal teenagers do: talk, laugh, and give each other a hard time. There is just one aspect missing from their relationship: vulnerability. As quick as he is to crack a joke, Greg rarely strays into deeper emotional territory. His humor often serves as a shield to his true self. Greg even feels apprehensive about Rachel watching the movies he shoots with Earl. ...
1
Culture Matters
From
Christ and Pop Culture
, Culture Matters looks at the artifacts, practices, and memes that matter to our culture and considers how evangelicals can wisely participate in them
Previous Culture Matters Columns:
The Difficulty (and Beauty) of Vulnerability
The Difficulty (and Beauty) of Vulnerability