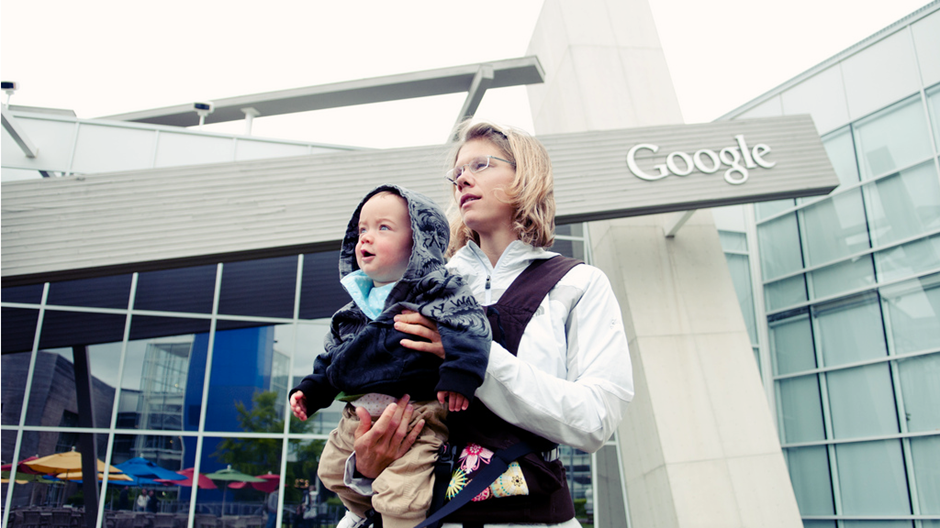 Image: meteo / Flickr
When friends come to visit, I take them to the San Francisco Bay Area's must-see spots: the Golden Gate Bridge, Alcatraz, the beaches and mountains—and, more recently, Googleplex, Google's sprawling 26-acre campus.
Home to 3.1 million square feet of office space and about 20,000 employees, Google's headquarters has become a tourist destination almost as famous as the company itself. It epitomizes the employee-friendly workplace, with functional benefits like Wi-Fi-enabled shuttles, gourmet meals, and onsite health care, in addition to fun perks like slides and fireman poles, lectures by famous speakers, and funky art installations.
Google's once-profligate approach to wooing and retaining workers has become a new norm in Silicon Valley. Other big companies like Facebook and Twitter compete for tech's best talent through ever-increasing incentives. Earlier this month, Netflix took this to a new level when the company announced it would provide unlimited paid parental leave after the birth or adoption of a child.
And then there's the Amazon way, recently documented in a scathing exposé by The New York Times. The report, one of The Times' most commented-upon articles ever, paints an appalling picture of a brutal work environment: "At Amazon, workers are encouraged to tear apart one another's ideas in meetings, toil long and late (emails arrive past midnight, followed by text messages asking why they were not answered), and held to standards that the company boasts are 'unreasonably high.' "
Since the article was published, Amazon CEO Jeff Bezos and current Amazon employees have quickly decried its claims as inaccurate, outdated, and overblown. In a corporation with more than 150,000 employees, and tens of thousands of former employees, it's unsurprising that individual accounts would differ and even conflict.
The debate continues over the details of the report, but for Silicon Valley residents like me, the story sounds too familiar. Our region is replete with brutally competitive workplaces that burn through well-educated professionals like expendable commodities. Apple, the most valuable company in the world, has long had a reputation as one of the most intense workplaces in the Valley, its ethos still infused with co-founder Steve Jobs's famous obsession with perfection. A recent biography of Elon Musk, founder and CEO of Tesla and SpaceX, portrays his tendency to treat those who work for him "like ammunition: used for a specific purpose until exhausted and discarded."
From big-name companies to scrappy startups, I've heard about unrealistic deadlines, conference calls at all hours, denied vacation and leave requests, and expectations to remain always on call. Amazon's purported methods, especially with real-time data and metrics, operationalize a disregard for work-life balance to a new degree. But the end goal is as old as the Industrial Revolution: push employees to their limits—even beyond their limits—to get the most out of them.
In many ways, the extreme-incentive approach of Google and other businesses is a welcome alternative. Google has been rated the world's best company to work for for six years running. And lists of the happiest places to work always include many Silicon Valley corporations. Given a choice between the two, most of us would probably choose to work for Google over Amazon.
But the extras offered by companies like Google come with strings attached: employees are expected to work extremely hard as well. The free meals (including dinner) and the onsite laundry and barber shops give workers even more rationale—and perhaps a greater sense of obligation—to remain on the job beyond typical work hours.
Our very identity and sense of value have become tied to our productivity.
Whether corporations rely on heavy-handed pressure or lavish benefits to increase worker productivity, the message is the same: Work should be the central part of our existence, and the office should be our home base. Sociologists call this "the norm of work devotion," in which we must prove ourselves worthy of our job by making it the uncontested central focus of our lives. Our very identity and sense of value have become tied to our productivity.
And while Silicon Valley may be on the leading edge of this attitude, American society is headed in the same direction. In Overwhelmed: Work, Love and Play When No One Has the Time, author and journalist Brigid Schulte reports that, "Somewhere toward the end of the twentieth century… busyness became not just a way of life, but glamorous. Now, they say, it is a sign of high social status."
And more and more of us are seeking this status. The nonpartisan Families and Work Institute recently found that more than half of working Americans said they felt overworked in the past three months. The sad truth is that no business case can be made for longer work hours: studies consistently show that overworked employees are less productive.
In God's perfect design, work was always meant to be a blessing. Timothy Keller writes that the Genesis account of how God created our world provides a lofty view of work, as "connected with divine, orderly creation and human purpose." He explains, "Work was not a necessary evil that came into the picture later, or something human beings were created to do but that was beneath the great God himself. No, God worked for the sheer joy of it. Work could not have a more exalted inauguration." At its best, work connects us to God, gives us meaningful purpose, and provides a conduit for our unique talents and passions.
But like many things in our world, the role of work can become distorted when exalted beyond its proper place. God also created us for relationship, rest, and communion with him. When in healthy balance with other aspects of our lives, work should contribute to our humanity, not deprive us of it.
In Silicon Valley, we are already seeing the costs of idolizing work. Those who cannot make their job the top priority become marginalized from centers of innovation and influence. Women, African Americans, and Hispanics remain significantly underrepresented at the country's biggest tech firms. And our families are suffering too. Though it's difficult to come by regionalized statistics, strong anecdotal evidence suggests that nasty divorces, suicides, and illegal drug use are far more common here than one might expect among so much affluence and success. Silicon Valley may be awash in material wealth, but we are still stricken with poverty—relationally, spiritually, and emotionally.
These forms of poverty, just like economic poverty, concern all of us. No matter how amazing the technologies coming out of companies like Amazon, they cannot compare to the value that each of us innately possess, which goes far beyond our ability to create or produce.
The pendulum might be swinging back to a more balanced approach to work. The response to Amazon's alleged practices has been fierce. Advocacy organizations and politicians call for worker- and family-friendly policies. And we can each play our part, as business owners, managers, and employees. We can speak up to question company values, cultural norms, and practices that push us to work longer and harder than is healthy. Work-life balance and business success can happily co-exist, as can the sheer joy of work that God intended.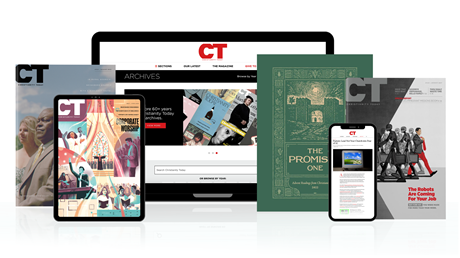 Annual & Monthly subscriptions available.
Print & Digital Issues of CT magazine
Complete access to every article on ChristianityToday.com
Unlimited access to 65+ years of CT's online archives
Member-only special issues
Subscribe
You Are How Much You Work
You Are How Much You Work