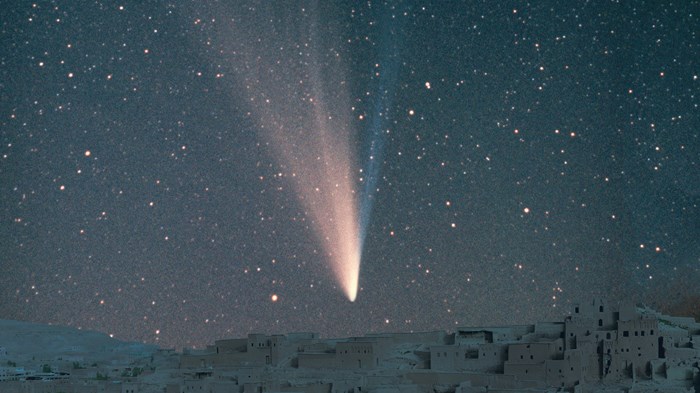 Generations of Christians have helped ring in the Christmas season by singing John Henry Hopkins Jr.'s 1857 carol, "We Three Kings," with its evocative chorus:
Star of wonder, star of night Star with royal beauty bright Westward leading, still proceeding Guide us to thy perfect light.
We know, from the Gospel of Matthew, that these kings—or "Magi," as Matthew calls them—saw something brilliant in the night sky, a celestial body that beckoned them to Jesus' birthplace in Bethlehem. But what exactly was this mysterious "star of wonder"?
Biblical scholar Colin R. Nicholl is the latest to venture an explanation for this astronomical marvel. Blending Bible research with findings from expert astronomers, Nicholl makes the case that the Star of Bethlehem was actually an extraordinary comet. Greg Cootsona, a writer, teacher, and leader with the Scientists in Congregations program (funded by the Templeton Foundation to integrate science and theology in churches), spoke with Nicholl about his claims in The Great Christ Comet: Revealing the True Star of Bethlehem (Crossway).
As a biblical scholar, what drew you to astronomy?
If figuring out the biblical text requires me to understand history, geography, religion, sociology, or something else, then it's my responsibility to do the necessary study. It's obvious from Matthew 2 that the Star of Bethlehem is a real astronomical entity that was faithfully observed by astronomers in the Ancient Near East. The biblical scholar, then, is challenged to search for astronomical information, and that's what I've done.
The challenge is to be as rigorous about studying the relevant science as you are about studying the ...
1