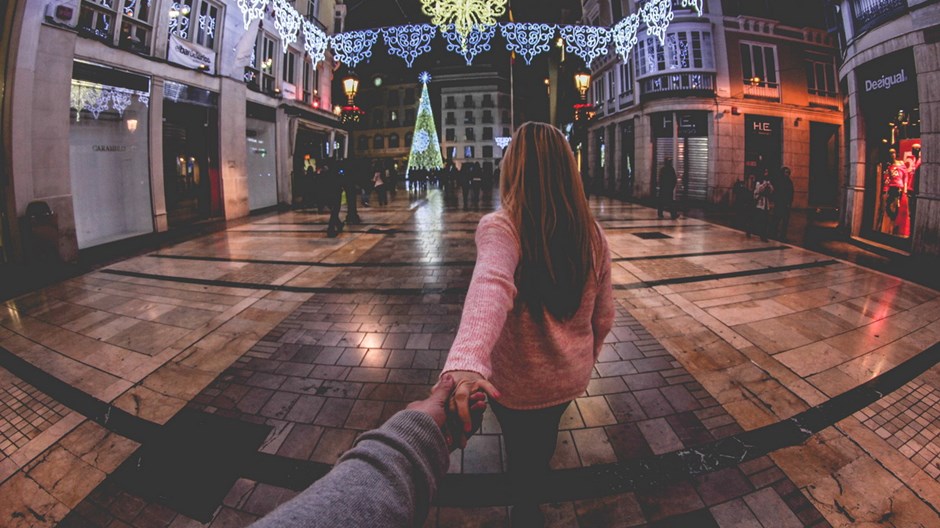 Image: LEO HIDALGO / FLICKR
"On the day that happens, we're going to go out and have a steak dinner and celebrate the fact that God is making you into a man."
"That" in this sentence is a boy's first nocturnal emission, or wet dream. The original speaker of this sentence was a father talking to his son, lovingly and honestly preparing him for his journey into manhood.
I first heard this story at a parenting seminar I teach with my friend and coworker, David Thomas. David is a counselor for boys in Nashville and the author of my favorite book on boys, Wild Things. He told this story to highlight the importance of ushering a boy into puberty and his evolving sexuality with truth, grace, and even celebration.
At the end of that seminar, a mother came up and said, "I heard that story David told today. I tried to do the same with my daughter. I told her that soon she would be entering puberty. I talked all about the changes that would go on in her brain and her body, including her period. I told her that, when she started her period, I wanted to take her shopping to celebrate how exciting it was that she was becoming a woman. My daughter's wry was, 'Really, Mom? We're going to celebrate the fact that I'm bleeding?'"
The sexualization comes in a million forms, channels, apps, and images.
And there it is. As a counselor who has worked with girls for more than 21 years, this sentiment is a tragically apt reflection of how girls often feel about their womanhood and evolving sexuality. For many girls, there is a sense of shame bound up in being a woman. As a mother, you may be lost for how to talk to her about it.
Girls don't want you to tell them about what's changing about their bodies. They don't want you to talk about sex. They become awkward, walk away, and even resort to toddler tactics like plugging their ears and humming loudly.
The Root of Shame
We could talk at length about the origins of shame for girls. In the Fall, a significant part of Satan's curse attacked our identities as women: "Then he said to the woman, 'I will sharpen the pain of your pregnancy, and in pain you will give birth. And you will desire to control your husband, but he will rule over you'" (Genesis 3:16).
Media has, historically, valued women consistently and primarily for their appearance and sex appeal. And it's only gotten worse. I remember a mom telling me how she had to tell her son "the women of video games are not reality. All women are not six feet tall, machine gun-wielding women with pointy boobs and long flowing hair." The sexualization comes in a million forms, channels, apps, and images.
According to the American Psychological Association, the sexualization of girls impacts them in a myriad of ways. Their confidence is lessened, as is their comfort with their own bodies, leading to shame, anxiety, and difficulty in developing a healthy self-image. It's linked to eating disorders, major depression, and low self-esteem.
Many girls enter this sexualized world with a lack of confidence and a lack of knowledge of what it looks like to make wise, healthy choices. Boys have always led the pack in sexual experimentation and acting out, but, in today's world, the girls are not far behind.
How can we help arm them with confidence in their bodies and their hearts to live as the courageous girls God has called them to be in a sex-saturated culture?
We live in a culture where our children are exposed and encouraged to engage in more sexual activity than ever before. They need to be informed and prepared emotionally.
Talking Is Critical
So, how do you arm your daughters with the confidence to be courageous, godly young women in a sex-saturated culture?
First, talk to them. Second, talk with them. Third, listen to them. Conversations around all things involving sex are going to only benefit your daughter. Start the conversations early. Take her away for a weekend to talk with her. Make sure she knows there are no stupid or unsafe questions. Make sure she knows you won't get angry with her. Find out what she's heard and put any myths to rest. Help her know God designed sex and her body as beautiful, wondrous things and sex as something she can look forward to when she's married to the man God chose for her.
Talk to her about masturbation, too, especially if you suspect she's doing it already. As a counselor, I know girls feel profoundly more shame talking about this than do boys. Girls typically aren't talking about it, so they feel like they are the only ones. Many girls start masturbating young as a way to self-soothe. Pediatricians will tell you it is a natural occurrence for both boys and girls as they discover their bodies. For preadolescent children, we want to give them other ways to self-soothe. You can play music in their room, allow them to read for a few minutes before bed, and even use exercises that teach relaxations such as the "I Can Relax!" CD developed by a psychologist who specializes in childhood anxiety.
In terms of adolescents, Dr. Cynthia Robbins, who is a pediatrician and the lead author on a study on masturbation from the National Survey of Sexual Health and Behavior, said, "It is important to recognize that masturbation is an important and normal component of adolescent sexual development."
No one's ever told them that sex creates an intimate bond with someone that was never meant to be severed.
Notice she doesn't say a boy's sexual development.
Masturbation is concerning when it becomes an addictive behavior. This is true for both genders. For teenagers, it can be, as with any addiction, a replacement for processing emotions. Talk to your daughter about this. Help her find other ways to process her feelings—whether it's by talking to you, journaling, or using some type of art—but help her know it is not a shameful act. You don't want her feeling shame around her sexuality.
Girls often hear about how sexual boys are, but they don't hear much about their own gender. As a result, they feel even more shame around an idea that already feels shameful.
Talk to your daughter about the emotions around sex too. Many girls I see have been told not to have sex, but they don't know why. No one's ever told them that sex creates an intimate bond with someone that was never meant to be severed. It hurts too much. That's why God designed sex inside of marriage. Every sexual act moves you closer to that bond. Girls need to know and understand that from an emotional perspective, not just a spiritual one (although that's necessary too). Their language and thoughts center primarily on relationships and emotions. We need to connect with them in the language they best understand.
Building Healthy Views of Sexuality
We want to undergird our daughters' confidence while talking directly to them about sexuality. I remember one girl saying to me, "We accept the love we think we deserve." Help your daughter know she deserves a lot. You can boost her confidence in these ways:
Watch how you talk about yourself as a woman and your own body.
Value her opinion. Ask her what she thinks. Allow her to make her own decisions (age appropriately, of course).
Listen to her.
Have her dad spend time with her, or another man who can enjoy and believe in her. We have girls who spend regular time with grandfathers, uncles, and even youth directors in appropriate settings.
Help her be adventurous and take risks. Your daughter needs to see herself as brave and courageous. Give her chances to do so.
Provide her with a place where she has other girls her age who are encouraging her regularly, whether it's in a youth group or some other type of small group. This is especially important in adolescence, where they have such an impact on each other.
Give her opportunities to give. Seeing she can make a difference will be one of the best boosts of confidence she can get.
Have lots of conversations!
As you think about talking to your daughter about these things, some of your own shame may emerge. You may feel like you blew it when you were a teenager, or you've blown it more recently. God forgives you, and "he has removed our sins as far from us as the east is from the west" (). He doesn't want you or your daughter to feel any shame around sexuality. It is a beautiful gift from God. He wants you both to walk in freedom and hope in every area of your lives, including your sexuality.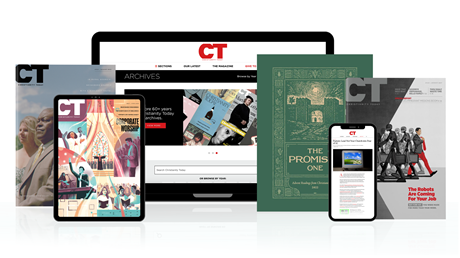 Subscribe to Christianity Today and get access to this article plus 65+ years of archives.
Home delivery of CT magazine
Complete access to articles on ChristianityToday.com
Over 120 years of magazine archives plus full access to all of CT's online archives
Subscribe Now
How Do I Talk to My Daughter About Sex and Masturbation?
How Do I Talk to My Daughter About Sex and Masturbation?