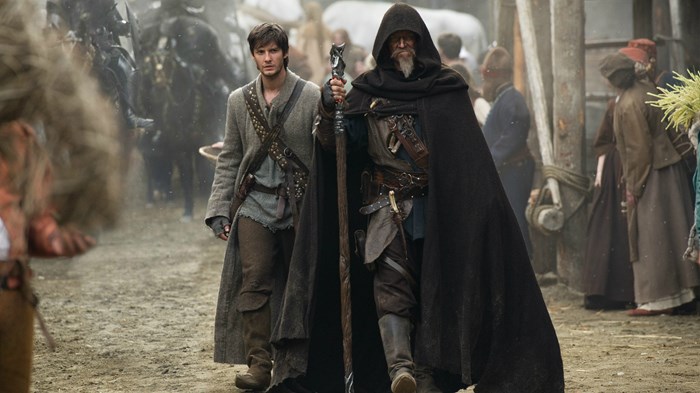 Image: Warner Bros. Entertainment Inc. and Legendary Pictures Funding, LLC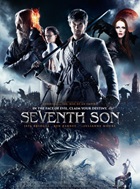 When aspiring film critics ask me for advice, one of the first things I say is to avoid the word "boring," if you can. This word (and others like it) reveals more about the critic's response to a film than it does about the film itself.
But there are times in every reviewer's life—and this is one of them—when he has to break his own rules or refuse to follow his own advice. No word other than "boring" accurately conveys what I think of Seventh Son. There's nothing openly, brazenly wrong with it. It's not particularly good. But, maybe worse, it's also not bad in any particularly interesting ways.
The title character is Tom Ward (Ben Barnes), whose status as a seventh son qualifies him in some vague way to be an apprentice to Master Gregory (Jeff Bridges), a famous Spook. Spooks fight witches using an ambiguous combination of sword play and folk knowledge. Gregory is in pursuit of Mother Malkin (Julianne Moore), the queen of all witches. He used to be in love with her, but for some vague reason he now hates her, and for slightly less vague reasons she returns his loathing.
Her motivation may have something to do with his imprisoning her for—years? decades? ages?—using what we might call "the Maleficent maneuver." That's where you pretend to love a woman until she lets her guard down and then subject her to the sort of backstabbing betrayal that ensures the audience will be forced to wonder who the monster in the relationship really is.
Gregory must defeat Malkin before some indeterminate future date (the next blood moon?) or else she'll either be invincible or harder to kill. I'm not sure which. In an initial ...
1