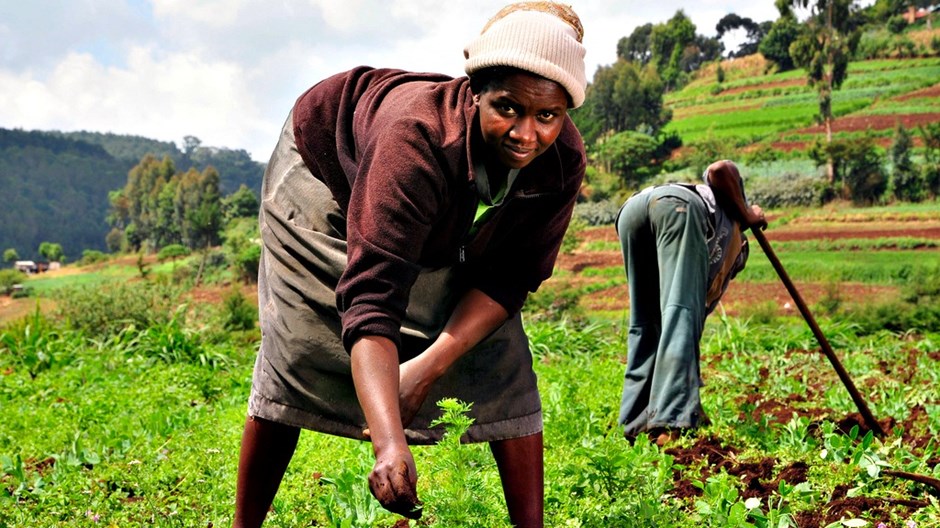 Image: Neil Palmer (CIAT) / Flickr
While we continue to "lean in" and fight for gender parity at work, it's important to recognize the position of privilege American women have in the marketplace, simply by virtue of living in this country.
Women in the U.S. are rising in the workforce, at every level. They're starting businesses and working their way up to executive-level positions. As a result, according to the Council for Advancement and Support of Education, women control more wealth in the United States today than ever before.
To state the obvious: We hold immense financial resources in our hands, particularly in comparison to women in the developing world. Our wealth gives us more chances to give, to invest in fellow mothers, wives, and sisters by bringing them the opportunity to work and earn.
"I'm not sure Western women understand the power of restored dignity through work," wrote Christian author, Jen Hatmaker. "We often disparage work, a luxury of the already empowered. But in a context like Rwanda, work is honorable and coveted, strong and transformative. It literally changes lives."
When we look at the lives of impoverished women around the world—far more likely than men to be denied education, jobs, and basic rights—work is a life changer. It ensures that no mother has to send her child to bed hungry, or is forced give up something to pay for health care or choose which child to educate.
Microfinance, placing the simple tools of a small loan and basic business training into the hard-working hands of those trapped in poverty, has become a popular strategy for equipping families in the developing world.
As women, it is critically important that we understand the beauty and life-changing power of microfinance, because in many ways, microfinance is a women's issue. According to an MIT study, approximately 75 percent of all microloans are placed into the hands of women. Researchers found that loans given to women are more likely to benefit families and communities than loans given to men. That's likely because where traditional jobs are available, they are already given to men. Women also tend to pour family money into their families and communities. Women will feed their families, improve their housing, send their children to school, and even take in orphans from their community.
Instead of handing a woman a box of aid—resources she will inevitably need again in a few weeks—microfinance can empower that same woman to start a small business, one fueled by her dreams and developed by her own gifts and talents. It's the same concept as "teach a man to fish…," except this time, it's "teach a woman to grow a business."
You will find no more determined businesswoman than a mother trying to provide for her children. Put a microloan into the hands of a fierce mama, and she will do whatever it takes to pull her family out of poverty. Plus, such an achievement hones her God-given abilities and gives her the dignity that comes with providing for loved ones. In the book A Billion Bootstraps, Philip Smith and Eric Thurman encapsulate the most provocative benefits of microfinance:
Some of the most crucial benefits of microcredit are far more than financial and cannot be measured on a balance sheet. The true benefits are dignity and self-esteem, along with respect for family and community. Microcredit enables people to become givers, not takers.

Microcredit should not be seen as charity but rather as the opportunity poor people need to build a decent life. Through microcredit, donors can shed the old handout mentality and become true partners in progress with the people of the developing world.
The modern woman in America is more likely than previous generations to support causes supporting women and girls. Women's philanthropy is on the rise, and according to Women Give 2012, we are more apt to give to charity at virtually every income level than our male counterparts. This is welcome, hopeful news for us and women in the developing world.
As women press in and flourish in America, may our hearts beat for justice. We follow a God who came to proclaim freedom for the captives and good news to the poor. If we are serious about fighting global poverty, the most strategic thing we can do is unleash the explosive power of women as economic catalysts. Together, let's follow Jesus into the world's most broken places, arms linked, as we strategically unleash the resources entrusted to us as empowered, gifted women.
Ashley Dickens works for HOPE International and lives in Upstate New York with her husband, Kellan. You can connect with her at www.ashleypdickens.com, or on Twitter at @ashleypdickens.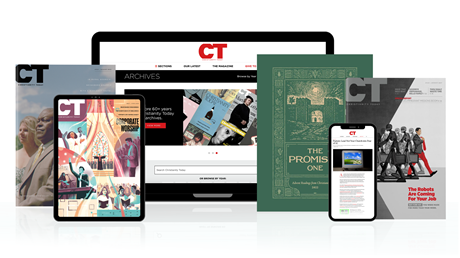 Annual & Monthly subscriptions available.
Print & Digital Issues of CT magazine
Complete access to every article on ChristianityToday.com
Unlimited access to 65+ years of CT's online archives
Member-only special issues
Subscribe
Microfinance Is a Women's Issue
Microfinance Is a Women's Issue