true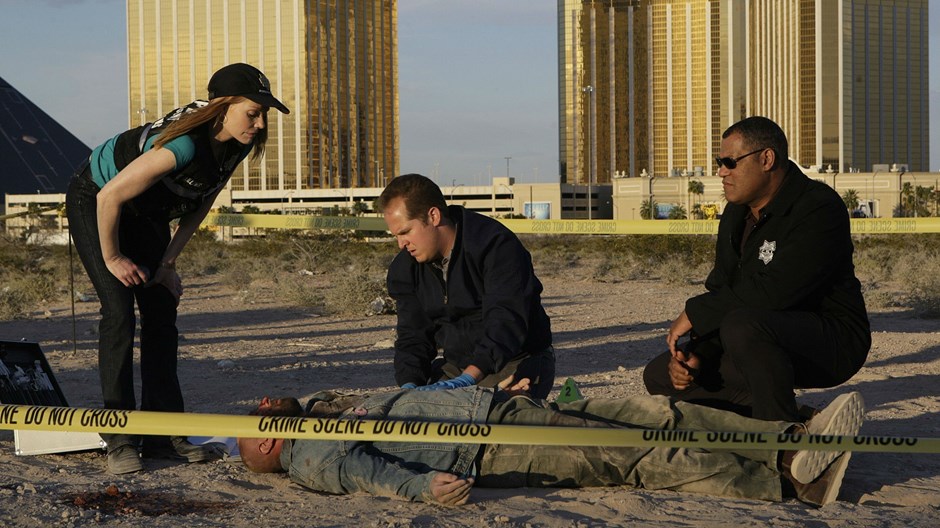 Image: CBS
When CSI: Crime Scene Investigation returned for its 15th season last fall, something was different. I've been a regular CSI viewer, so I was familiar with the show's characters, formula, and cinematic methods of lifting the forensic criminology rocks to show the squirmy stuff beneath. This season, nothing had really changed on the surface, but the season premiere made me newly uncomfortable. I couldn't put my finger on why.
My wife could. As the final scene played out, she got up and walked out. "That's just gratuitous," she said.
That's it! I thought. The rest of the season (including the recent midseason premiere) was more of the same, and there's no other word that describes it quite like "gratuitous"—something uncalled for, something that lacks reason for its presence.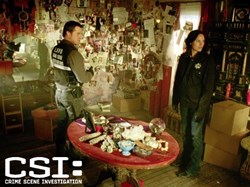 Image: CBS
Regular watchers of CSI (and, to an extent, one of its spinoffs) are familiar with its characteristic tropes: blood-spattered crime scenes, morgue shots of open cadavers and organs on a tray, and the trademark "follow the bullet" camera penetration into a body to demonstrate exactly why this victim died. While edgy and fresh in 2000, this form of crime storytelling is now almost passé. Until this season, though, the show's use of these tropes was an aside, of sorts: it was a part of the storytelling, but the characters and story itself remained the focus. You could count on one or two brief "eww" scenes, maybe a third—but they passed quickly and were incidental.
In storytelling terms, these are what Hitchcock called "MacGuffins": plot devices that are unimportant to the story. We may just as well have seen them looking at x-rays on a light wall (a la your favorite ER-style doctor or hospital drama), a computer screen, or some other inanimate object. When CSI premiered, the chosen MacGuffins were novel and intriguing because they purported to have an element of authenticity to them (though they are neither as authentic or as accurate as the show implies), and they've endured because they are synonymous with the show itself. But they have never been essential.
This season, though, the violence, gore, and carnage have become the focus. Cameras now linger on decayed bodies, severed limbs, pools of blood—and then they come back to them again. Violence isn't alluded to—it is described (or even shown) in explicit detail. Victims and would-be victims envision horrifying memories or potential scenarios, and criminals speak remorselessly and in detail about the crimes they intend to commit or have committed. This newly graphic depiction that is, well, gratuitous.
This is not new to television, nor to CBS: Matt Zoller Seitz exposed this trend adroitly last fall, arguing that Stalker is simply the logical successor to Criminal Minds, with both engaging in something more than just crime storytelling. Seitz wisely divines the difference, pinning it on the distinction between terror and horror: "The terms are often used interchangeably, but I wish they wouldn't be. Where horror is driven by psychology and philosophy and sometimes theology, terror is driven by fear of violence, period." He nailed it: this season's CSI is meant to incite terror.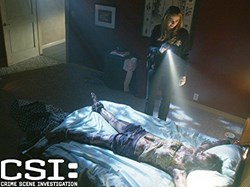 Image: CBS
Why, one might ask, would CBS allow (or even encourage?) one of its anchor shows to devolve this way? Seitz suggests the answer to that, as well: "CBS is in the fear business. Terror is one of their most reliable profit centers."
There is a fine line between accurate storytelling—wherein a crime show might show some violence to tell an honest story about the consequences of wrongdoing—and gratuitous depiction, in which violence is portrayed not for the sake of the story but for the spectacle of it. CSI has, for years, lived on one side of that line: painstakingly (and sometimes graphically) portraying some previously-unfamiliar elements of crime investigation, with a purpose driven by the storytelling. Now, it's different. Maybe the creators decided they had failed to adequately convey the fearsome nature of yet another serial killer, and that it therefore required the television equivalent of multiple exclamation points!!! Or they succumbed to pressure from the popularity of other less-restrained shows that depict violence for the sake of the spectacle.
Violence is inevitable in our world, and we are increasingly familiar with it, often more than we may wish to be. But when we make a spectacle of violence, we risk dulling our consciences while cultivating a craving for more. Continued exposure to violence, especially violence when portrayed with casual indifference to the horrors it embodies, can render us increasingly callous. Studies suggest that watching violence causes physiological and psychological responses that are similar to sex and drugs, in that all of them provoke a release of dopamine that can keep us coming back for more.
It's not "wrong" or sinful to watch crime shows. Sometimes, they can even be instructive theologically (as Seitz acknowledged in his discussion of "horror" as a category). Of dark storylines, the novelist J. Mark Bertrand writes, "Noir exists as the fiction of moral breakdown, the fiction of corruption, and yes, the fiction of reprobation. To its practitioners, this also makes it realistic fiction, because it depicts the world—this side of Christ's coming—as it truly is: not a realm of Newtonian regularity on the path to an ever brighter future, but a shattered, dystopian place only putting on a show of law and order." But gratuitous depictions of violence, violence for its own sake, violence to induce terror, has none of that value, theologically or literarily. It is, at best, merely lazy storytelling—and at worst, it wears callouses on our already sinful hearts.
J.E. Eubanks, Jr. (@EdEubanks) is a writer, editor, designer, and pastor; his articles have appeared in Relevant, The Curator, byFaith, and others. Find more of Ed's work at www.edeubanks.com.
Watch This Way
How we watch matters at least as much as what we watch. TV and movies are more than entertainment: they teach us how to live and how to love one another, for better or worse. And they both mirror and shape our culture.
Alissa Wilkinson is Christianity Today's chief film critic and assistant professor of English and humanities at The King's College in New York City. She lives in Brooklyn.
Previous Watch This Way Columns: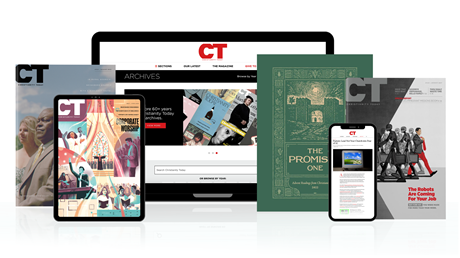 Annual & Monthly subscriptions available.
Print & Digital Issues of CT magazine
Complete access to every article on ChristianityToday.com
Unlimited access to 65+ years of CT's online archives
Member-only special issues
Subscribe
Why the Shift from Horror to Terror on 'CSI' Is a Problem
Why the Shift from Horror to Terror on 'CSI' Is a Problem