The Magazine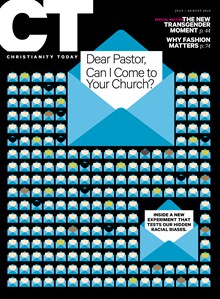 This feature is for subscribers only:
Table of Contents
In Every Issue
What the Mirror Can't See
Only God knows what is in our hearts. But sociological findings can get us closer.
Reply All
Readers respond to the May issue via letters, tweets, and blogs.
Saved from Islam on September 11
As I looked up at the burning twin towers, life-changing words came to me—words I suddenly heard inside my head.
Loading