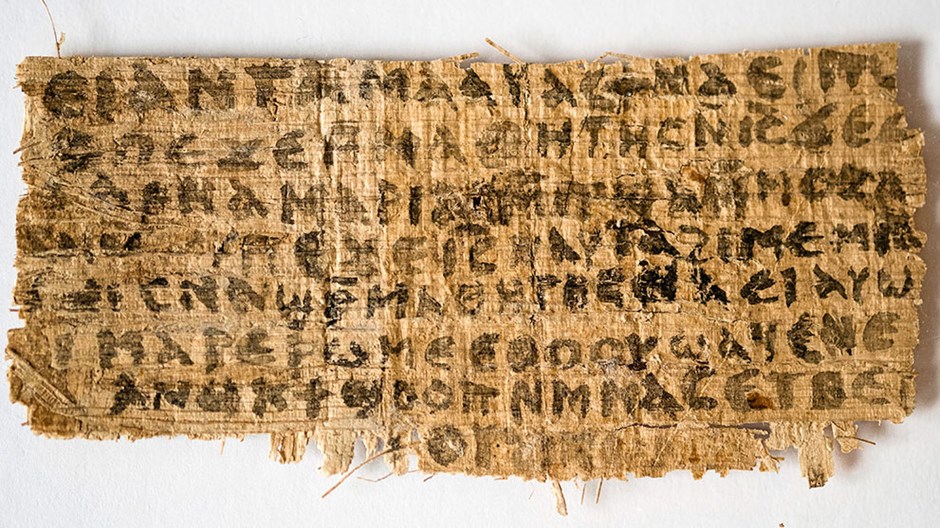 Image: Harvard Divinity School
Jesus said, "There will be weeping and wailing and gnashing of teeth." And behold, one of his disciples who was standing by said to him, "Rabbi (which means 'teacher'), how can this be if some are toothless?" Jesus replied, "You of little faith, do not be troubled. If some people are missing any, the teeth will be provided."
Don't recognize this story from one of the Gospels? Here's why: The text was published in 1950 by classicist Paul Coleman-Norton. He claimed that he had discovered it on a manuscript in Morocco while fighting in World War II. But it was an open secret that he had invented the episode as well as the Greek text. Late New Testament expert Bruce Metzger noted that Coleman-Norton had already regaled his students with this joke before the war.
This particular fake is probably best described not as a forgery but a hoax. Coleman-Norton wanted to be funny. But other fakes are harder to detect—and have more serious consequences. Left undetected, some forgeries of biblical or early Christian manuscripts could severely distort our understanding of the biblical text and of Christian history.
Enter the much-discussed Gospel of Jesus' Wife manuscript. Over the past three years, since Harvard Divinity School historian Karen King unveiled it, opinion has differed wildly over whether it is truly ancient. But now the controversy is being put to bed: A team of scholars gathered by Francis Watson (Durham University, UK) has produced a series of articles in the journal New Testament Studies (issue 61.3, July 2015) that establishes beyond a reasonable doubt that the Gospel of Jesus' Wife manuscript is a modern fake.
Here's how other ...
1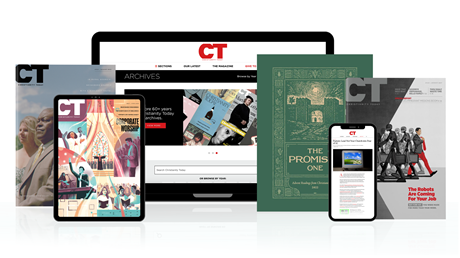 Subscribe to Christianity Today and get access to this article plus 65+ years of archives.
Home delivery of CT magazine
Complete access to articles on ChristianityToday.com
Over 120 years of magazine archives plus full access to all of CT's online archives
Subscribe Now
5 Reasons Why the Gospel of Jesus' Wife Is a Fake
5 Reasons Why the Gospel of Jesus' Wife Is a Fake