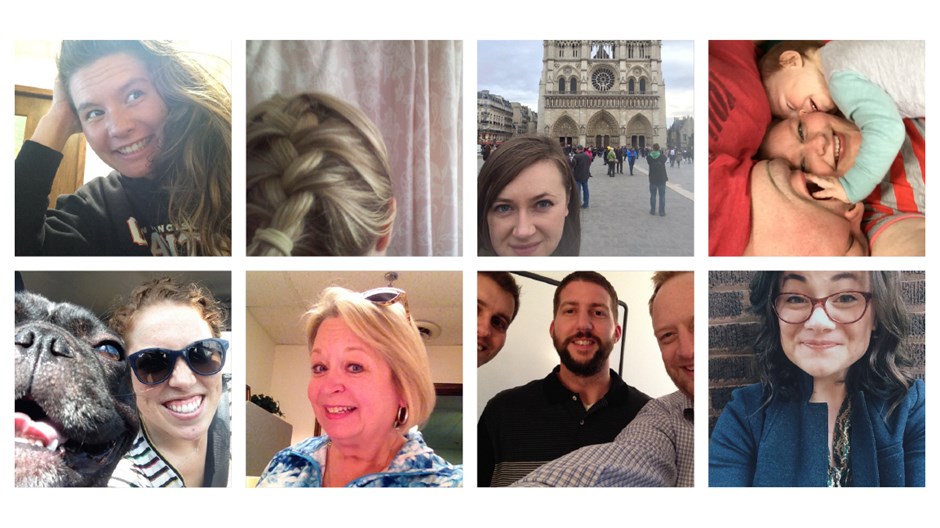 Not too long ago I took my first selfie. I figured out how to take a front-facing photo, maximize my arm extension, and include my friend and the concert-stage backdrop in the frame. I uploaded the photo and self-consciously attached a series of hashtags, most of which pointed out that I never take selfies because, as everyone knows, selfies are terrible. That people snap photos of themselves for the rest of the world to see reeks of entitlement, self-obsession, and boredom. Right now on the Internet, billions of lonely little images are floating in the cloud, a steady stream of self-aggrandizement.
No matter the amazing backdrop in each—say, the Eiffel Tower or the Grand Canyon—what's most amazing is the fixed point in every photo: me. Wherever you go, there I am, an image on your screen, waiting for your likes and comments. I'll take anything, as long as you respond.
And that may provide a clue into selfies' enduring popularity.
'So They Will Know Who I Am'
Consider that the selfie has been around for a long time. Artists such as Rembrandt, Leonardo, Goya, and Cezanne all painted self-portraits, and even many of the oldest cave paintings are of the painters themselves. Yet we rarely think of these self-portraits as self-aggrandizement.
Recently, Pacific Standardinterviewed a woman named Giulietta who suffers from schizoaffective disorder. She has regular hallucinatory episodes wherein she loses all sense of reality. Yet Giulietta managed to open a coffee shop that she named Trouble, after the hardships she can't quite shake off.
Giulietta's restaurant has been wildly successful, not in spite of her illness but because of it. She desperately needs other people, strangers even, to help her maintain a grasp on reality. When customers greet her as she pours their coffee and makes her way among the tables and chairs, she knows she is seen. When asked why she sports the same clothes day after day and makes sure to show her tattoos, she has a ready answer: "So people will recognize me. So they will know who I am."
That, in turn, helps Giulietta to recognize herself and to stay tethered to her surroundings, freed from alternate realities, those places in her mind where she gets lost and can't be seen.
The desire to be seen and known is as old as humanity. It drives us not only toward each other but also to God. We are lonely, and we want to know that others notice us. We see this desire expressed everywhere, from the young-adult classic Are You There God? It's Me, Margaret to the litany of laments in the Psalms, such as Psalm 42: "I say to God my Rock, 'Why have you forgotten me?' " In other words, "Are you there God? It's me, David."
Here I Am
We see this yearning in a fair amount of contemporary worship music. While much of that music is accused of being light on theology and heavy on feelings, CCM lyrics reveal our desperate psychological yearning to be seen and known. Note lines from the songs "Blessed Be Your Name," "Here I Am to Worship," and "I Can Only Imagine," respectively:
Blessed be your name
When I'm found in the desert place
Though I walk through the
wilderness
Blessed be your name. . . .

Here I am to worship,
Here I am to bow down,
Here I am to say that you're
my God,
You're altogether lovely,
Altogether worthy,
Altogether wonderful to me. . . .

I can only imagine what it will
be like
When I walk by your side
I can only imagine what my eyes
will see
When your face is before me
I can only imagine. . . .

When I'm found in the desert place.

Here I am.

I can only imagine when I walk by your side.
The words express a loneliness and longing that we all know.
The writer Annie Dillard once recounted joining her young college students in singing worship songs every morning on campus. In one intense song session, Dillard, who is not an evangelical, marvels as the students extend their arms and turn their palms upward toward heaven. Finally, the singing ends and the students disperse. "We have dismantled the radar cups; we have closed the telescope's vault," Dillard writes. She considers the singing and hand-raising attempts to reach God, to extend the telescope as far as it will go, to get in touch with Someone who will recognize us.
Our worship songs rarely reach the pinnacle of human expression, but the impulse that drives them remains the same. We want to be seen; we want to be known. In other contexts, this impulse is made manifest in the selfie.
The psalmist expresses this most simply: "Search me, God, and know my heart…lead me in the way everlasting" (139:23–24). It is our heart's desire, the plea that follows life's deepest question: Are you there, God? We need that question answered and yearn to hear a response.
S. D. Kelly writes about culture, high and low, from her home in coastal Massachusetts, where she lives with her husband and three kids and runs a nonprofit community organization.
Have something to add about this? See something we missed? Share your feedback here.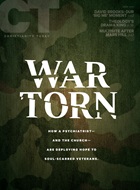 This article is from the June 2015 issue.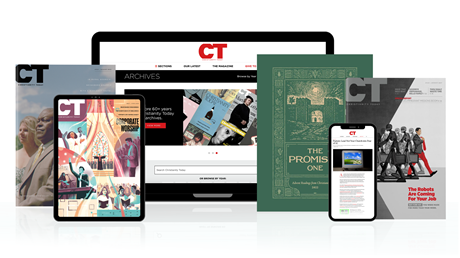 Annual & Monthly subscriptions available.
Print & Digital Issues of CT magazine
Complete access to every article on ChristianityToday.com
Unlimited access to 65+ years of CT's online archives
Member-only special issues
Subscribe
The Selfie's Deeper Tale
The Selfie's Deeper Tale