true
Trending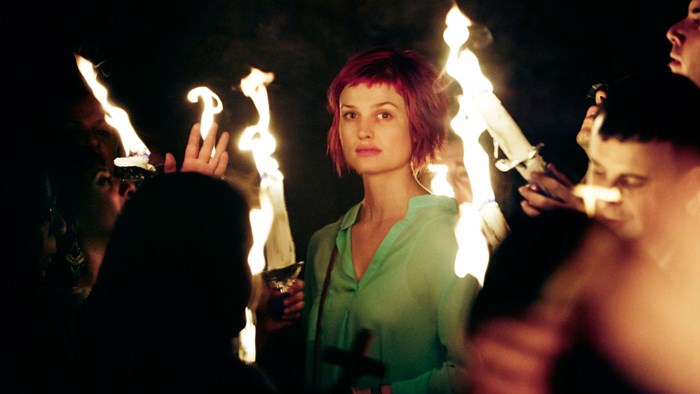 The Second Best Exotic Marigold Hotel opened last weekend, and critics across the board agree its name is apt. The sequel to 2011's The Best Exotic Marigold Hotel returns to the cast of elderly Anglo A-listers that made the original a success. The group of retirees who first came to the Marigold to spend their last years in India have settled into a tight-knit family of sorts, enjoying comfortable, though still romantically intriguing, lives at the hotel. The plot juggles these relationships alongside the development of a second Marigold hotel to questionable success.
Christy Lemire writes for RogerEbert.com that "Parker's script superficially bops around between these various story lines until they all converge in the inevitable Bollywood dance sequence . . . Madden's movie is crammed with so many characters that we never spend enough quality time with any of them for their stories to resonate." Variety's Peter Dubruge disagrees, saying, "the cast make their characters so lively, we're happy for the chance to spend more time with them." Vulture's Bilge Ebiri also thinks the cast saves the disjointed, busy plot, saying, "It could have easily become a dog's breakfast of subplots and wacky-old-person shenanigans. But the proceedings remain dignified and smooth, thanks to the game cast." These reviewers all especially approve the addition of Richard Gere to fill Tom Wilkinson's slot in the original; Dubruge calls Gere the film's "secret weapon," saying, "[he] can weaken the knees of a certain demographic faster than you can say 'osteoporosis.'" Ebiri concludes with an even-keeled judgment: "The ...
1
Watch This Way
How we watch matters at least as much as what we watch. TV and movies are more than entertainment: they teach us how to live and how to love one another, for better or worse. And they both mirror and shape our culture.
Alissa Wilkinson is Christianity Today's chief film critic and assistant professor of English and humanities at The King's College in New York City. She lives in Brooklyn.
Previous Watch This Way Columns: