true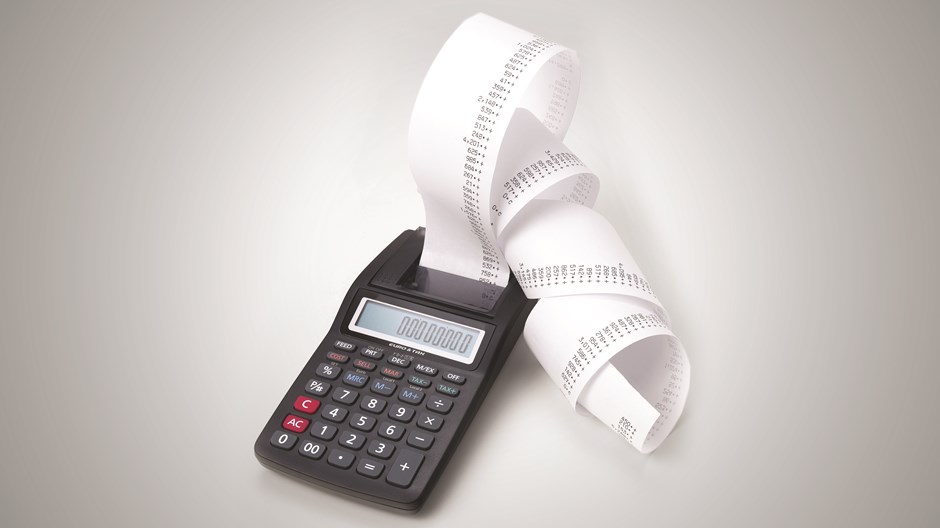 Image: Shutterstock
Blame it on the economy, the digital revolution, and a huge debt. These are the culprits that Family Christian Stores (FCS)—the nation's largest Christian retail chain, with 266 stores in 36 states—said pushed it into bankruptcy this year.
Three years ago, FCS bought itself back from private equity owners. In 2013, it promised to donate all profits to serving widows and orphans around the world.
Since then, the company has contributed $300,000 to charities—a small sliver of the $450 million in gross sales it generated over the same 2 years. This shows how slim the profits really were, according to Christian literary agent Steve Laube. (FCS gave away another $1 million by asking customers in stores directly for donations.)
When FCS filed for Chapter 11 bankruptcy in February, it owed $57 million to lenders and $40 million to suppliers and vendors. "I wish that we had alternatives, but we do not," said president and CEO Chuck Bengochea.
Carrying debt is a normal part of business, said Michael Anderson, president of the Association of Christian Economists. But "when plans go awry," he said, "it has to be resolved in a way that is fair to everyone."
FCS hopes to resolve its debts without any layoffs or store closures, but the collapse has pained Christian publishers, trade vendors, agents, and authors. Barbour Publishing announced layoffs, naming the FCS bankruptcy as a factor. Hendrickson Publishers stated that receiving no payment would "pose a very difficult financial burden." Additional publishers delayed royalty payments.
Dozens of Christian publishers sued FCS over its initial proposal to use $20 million worth of consignment inventory to help pay its debts. They argued the plan was unjust because the inventory was still their legal property, as they hadn't been paid for it yet.
After creditors and the federal government also objected to how the sale plan would benefit one FCS owner more than outside creditors, the chain withdrew its inside bid but refiled its plan for a fast-tracked bankruptcy sale. Bids are due May 18, winners will be announced May 22, according to a schedule approved by the bankruptcy judge. The sale is scheduled to close on June 8.
"I do think we have strong-armed vendors, we've strong-armed our associates, neither one of which brings God glory, and I don't think God can bless us when we do that," Bengochea told one creditor, according to court transcripts obtained by the Detroit Free Press. "I can only tell you that our heart is for you to succeed, and we won't bully you. We will partner with you."
It's important for Christian businesses to take their financial obligations seriously, said Dan Busby, president of the Evangelical Council for Financial Accountability. "Not to do so is tantamount to cheating the offended party. In Old Testament terms, it's doing business with unjust weights and measures."
But some Old Testament passages suggest bankruptcy is a legitimate option, said Regent University law professor C. Scott Pryor. Releasing debtors has its roots in commands for a Year of Jubilee (Lev. 25) and for a debt-canceling year (Deut.15).
"Bankruptcy reflects financial failure but also gives us the opportunity to do good" by showing grace, he said. "Part of God's legal system is a built-in opportunity for a fresh start, a do-over."
Such Old Testament principles can be applied by Christians today on the level of relating to others, said Mark Gignilliat, a professor at Beeson Divinity School. "But to think about it on the macrolevel is a complicated soup."
We live in a different economic system than the theocracy of Moses' time, he said. Also, there are different types of debt. The debt of a poverty-stricken family trying to get enough to eat is not the same as a company reaching beyond its means to take on debt. "That's a breach of other covenants in the Old Testament," said Gignilliat.
In order for the Year of Jubilee to work, landlords, employers, and financial brokers had to buy into it, said Walter Kaiser, emeritus professor of Old Testament at Gordon-Conwell Theological Seminary. "Can we today, then, appeal to Leviticus 25 as a solution to our extending grace and forgiveness to those who face bankruptcy and debt? Not directly, for this law was given to show that the land given to the people Israel was owned directly and exclusively by the Lord."
Even in a society that recognized a jubilee year, debts were still paid, at least partially, said Sandra Richter, professor of Old Testament at Wheaton College. "That's not the same as erasing a debt, because the person who has had the land for the last 49 years has been farming it. The person has been making money off the land, so some of the debt has been restored."
The same was true of debt slavery, she said. While the slave was eventually set free, in the meantime he worked for free to settle as least some of what he owed.
"No Israelite got away without paying back some of their debt," she said.
For now, bankruptcy proceedings are a necessary legal mechanism to let a business wind down in an orderly fashion, Pryor said. Transparency and honesty are crucial for Christian businesses that walk that path, he said.
The Christian's main objective should be paying his creditors and handling his employees as compassionately as possible, said David Laube, executive-in-residence at the University of Colorado-Denver Business School.
Apologizing to creditors would also be the right thing to do, said David Skeel, University of Pennsylvania law professor and historian of bankruptcy law. And while giving away money is a good thing, Christian companies—or individuals—overwhelmed by debt shouldn't be writing checks to charity, he said.
In fact, charitable donations have been a significant issue in bankruptcy courts over the past 25 years, he said. In 1999, Congress began allowing debtors to give away 15 percent of their gross income without facing charges of fraud.
"You should be just before you are generous," Pryor said. "If there isn't enough money to pay your bills, you shouldn't be giving anything away."
The Christian companies owed millions by FCS are "obviously disappointed that we will take a huge loss in this process," said Mark Taylor, president of Tyndale House Publishers, in a statement. "But we hope Family Christian can survive as a chain of stores. Our industry needs them…No one except the banks and the attorneys will get any money from [FCS] if we force them to liquidate."
Have something to add about this? See something we missed? Share your feedback here.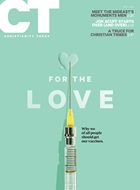 This article is from the May 2015 issue.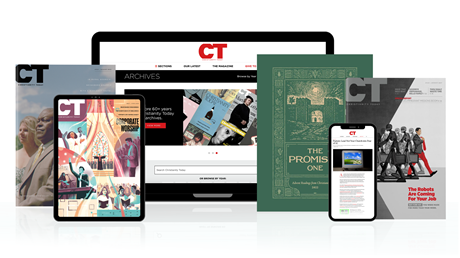 Annual & Monthly subscriptions available.
Print & Digital Issues of CT magazine
Complete access to every article on ChristianityToday.com
Unlimited access to 65+ years of CT's online archives
Member-only special issues
Subscribe
Forgive Us Our Debts: Family Christian Turns to the Law for Grace
Forgive Us Our Debts: Family Christian Turns to the Law for Grace