true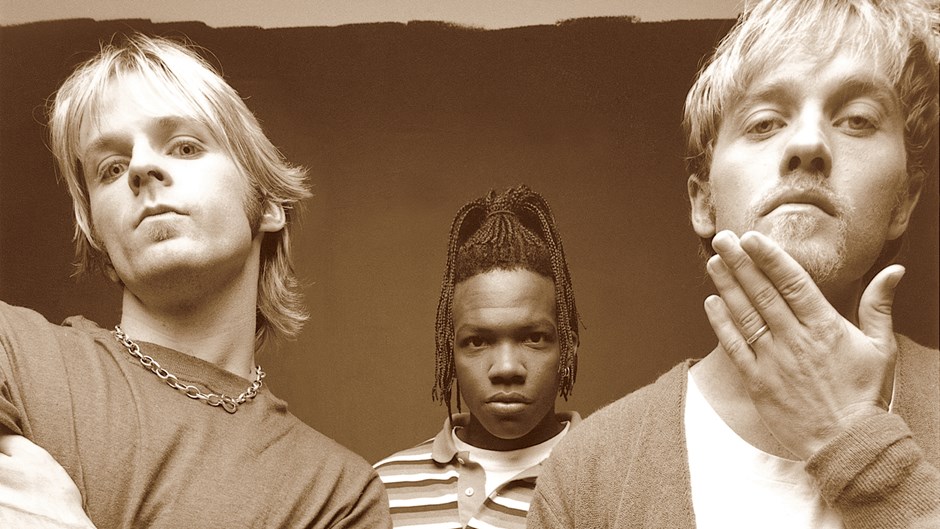 Image: Courtesy of capitol Christian Music Group
Jesus Freak, by dcTalk, is the most important Christian pop album of all time. This is an audacious claim, to be sure. What about Amy Grant's Lead Me On or Rich Mullins's A Liturgy, a Legacy, & a Ragamuffin Band, or any number of releases by Larry Norman or Jars of Clay, or even U2 or Bob Dylan? "Contemporary Christian music" is a notoriously tricky genre to pin down. Is it music marketed just to Christians? Do the bands have to play shows at churches, or just claim faith?
But by the conventional definition of CCM—music made by and for evangelicals—it's hard to think of a more groundbreaking, genre-expanding, or era-defining album than Jesus Freak, which turns 20 this month.
Jesus Freak was released in the right place and the right time for maximum impact. It was the flagship album of Christian music's golden age, minting frontmen Toby McKeehan, Michael Tait, and Kevin Max as genuine Christian rock stars. Fewer albums loom larger in the imagination of those of us who came of age amid Acquire the Fire conferences, WWJD bracelets, and See You at the Pole.
The golden age can be said to begin—somewhat arbitrarily, as these things go—in 1990, with the release of Michael W. Smith's sixth studio album, Go West Young Man, and end with Switchfoot's The Beautiful Letdown in 2003. MTV and radio still controlled the boundaries of popular music, meaning a well-placed single or music video could reach millions of consumers prepared to spend $18 on a CD.
1995 was the economic and artistic zenith of the CCM boom. A series of essays I've been editing this year, titled "Chrindie '95," (a portmanteau of Christian and indie), has explored the perfect storm of a thriving mainstream music industry; churches and parachurch organizations willing to support edgier bands; and the emergence of artists who were passionate about both pop music and faith. So many classic Christian rock albums were released in 1995: The Prayer Chain's Mercury, Sixpence None the Richer's This Beautiful Mess, Jars of Clay's self-titled debut, and MxPx's Teenage Politics, to name a few. But Jesus Freak stands tallest.
Why? First, it's simply a masterful pop-rock album. Jesus Freak features superb songwriting and production and lyrics that reflect the struggles and joys of establishing a Christian identity as a person coming of age in a secular culture. Second, it didn't hurt that dcTalk was already the biggest Christian music act in the country, having won multiple Dove Awards for both rap and rock songs. And their previous album, Free at Last, had won a Grammy in the rock gospel album category.
The song "Jesus Freak" itself, though—the style and message of which animate the album—was what made people sit up and listen. The distorted guitars and aggressively shouted raps were a jarring departure from the band's previous slick rap-pop vibe. Much has been made of the song following the template of Nirvana's 1991 "Smells Like Teen Spirit," and structurally, it certainly seems to. But "Jesus Freak" was more than a copy of a grunge hit: it was an artistic coup. Building a song about Christian identity around the skeleton of a song that proclaimed "oh well, whatever, never mind" was shrewd and brilliant. And musically the song remains brazenly good—that dissonant guitar solo! I still remember getting chills when I heard the climax of Kevin Max's second verse ("the high and lofty / they see me as weak / 'cause I won't live and die for the power they seek, yeah!"), and it feels as powerful 20 year later.
While the single is a juggernaut, the deep tracks on Jesus Freak are more complex and contemplative. They have a common theme: Life is hard (both personally, as on "So Help Me God" and "Day by Day," and socially, as on "Colored People" and "What Have We Become"), but Christ offers genuine hope. Sometimes this message is didactic, like on the driving "Like It, Love It, Need It," which tells a "generation / drowning in despair-o" that "you need . . . some Jesus in your life." But just as often it's soul-searching. Some of the most affecting songs are "What If I Stumble," a ballad about self-doubt and sin, and the band's cover of Charlie Peacock's "In the Light," a song Peacock says is about "the glory and disappointment of being human."
Not that Christian teenagers were thinking about these things, necessarily, when we listened to the album. It just rocked. Jesus Freak was better than a lot of music on mainstream pop radio at the time (e.g., Shaggy, Hootie & the Blowfish, Alanis Morissette), though McKeehan was fond of saying that if dcTalk did "cross over," they would "carry the cross over." Jesus Freak was so successful that Virgin Records courted the band to re-release the album to the mainstream market. Seeing dcTalk on their 1995 tour really felt like seeing the REM or Nirvana or U2—all of whom they covered on that tour ("It's the End of the World as We Know It (And I Feel Fine)," "All Apologies," and "40," respectively). Jesus Freak was loudly and unmistakably confessional, but the band carried themselves as though they were peers of these artists. And to those of who embraced the album in 1995, it felt like they were.
dcTalk was our Beatles, filling arenas with breathless enthusiasm. It seemed there was nothing they couldn't do. They turned a song from Godspell into a raging rocker. McKeehan would deliver a toned-down, Gen-X altar call, and five minutes later he would leap off a 15-foot stack of speakers into the crowd. The album was loud enough to raise parents' eyebrows, but its Christian bona fides were unassailable. The provocative "Jesus Freak" video—directed by a guy who made videos for Nine Inch Nails, for goodness' sake—played on MTV. "Between You and Me" was a Top 40 radio hit, while six other songs were Christian radio #1s. Jesus Freak made it seem like anything was possible. It was Exhibit A for "in the world, not of the world."
And unlike the band's earlier albums, Jesus Freak has aged well. It captures a time when Christian pop music was flourishing, before the oversaturation of commercial worship music, the consolidation of Christian radio, and the decline of record labels. Its production is exquisite and warm, and its songs both catchy and weighty. I listen to the album now and remember the way I loved it when I was 15, with a religious fervor. How fitting, then, that Jesus Freak opened my eyes to so many things about my faith: its dangerousness and complexity, its beauty, truth, and fragility.
You might not think a pop record can have such depth, but it did for many of my generation. So we don't really care what you think. That's another thing dcTalk taught us.
Joel Heng Hartse writes about music for CT, Christ & Pop Culture, and Geez, among other publications.
Have something to add about this? See something we missed? Share your feedback here.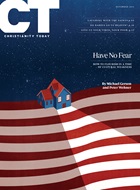 This article is from the November 2015 issue.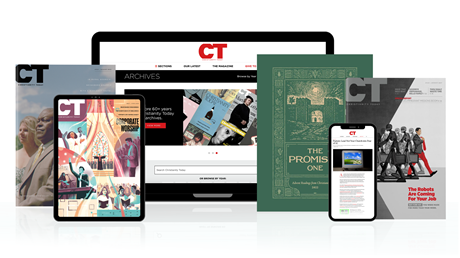 Subscribe to Christianity Today and get access to this article plus 65+ years of archives.
Home delivery of CT magazine
Complete access to articles on ChristianityToday.com
Over 120 years of magazine archives plus full access to all of CT's online archives
Subscribe Now
What Would People Think If They Knew That I'm a 'Jesus Freak' Freak?
What Would People Think If They Knew That I'm a ...