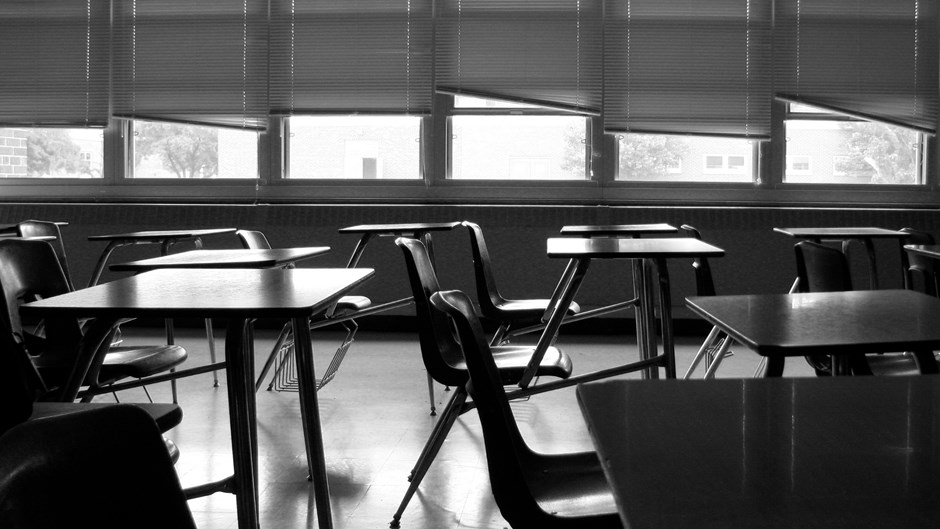 Image: Max Klingensmith / Flickr
Last week, a shooter attacked a classroom at a community college in southern Oregon. In the aftermath, the media recounted incidents of gun violence through the decades. We thought back to the mass killings at a church in Charleston, South Carolina; a movie theater in Aurora, Colorado; a Sikh temple in Wisconsin; and a military installation in Texas. Then, of course, we thought about the horrific school shootings in particular, massacres at Virginia Tech, Columbine High School, and Sandy Hook Elementary.
Some believe we're becoming numb to these attacks as they continue to occur, but for others, it feels like the opposite: We seem to have more reason to be afraid of our world than ever. The news immediately triggered familiar fears for me, because I am a survivor of a school shooting.
When I was in eighth grade, I witnessed a fellow classmate—a neighbor I had known for years—shoot and kill my teacher with a rifle. For 10 long years after, I waited for God to make the world a safe place. During that decade, I begged God for protection but held on to him in a fragile way, worried that he would let my world implode again without warning.
By the time I turned 16, I routinely suffered panic attacks. I became acutely aware of violence on the news and in the world. When I was alone at home, I would hide under the kitchen counter with the phone on my ear, anxious about anything I couldn't see or know.
The thing about being afraid for a long time is that you get comfortable with it. And before you know it, you start to believe fear itself keeps you safe and prevents bad things from happening. Fear seemed to protect me. I thought that as long as I stayed vigilant, nothing bad would happen.
I believed in fear. I was addicted to fear. And that became a tool for Satan to push me in the corner, keep me under the counter, and beat me down. I felt hopeless trying to live with a Savior who didn't keep me safe from bad things—and completely worn out by trying to take care of myself.
As an adult, that fear didn't fade away. Instead, I was afraid for my children; I became the mom who hyper-managed, helicopter-parented and over-thought every detail. Fear told me that was my job. I obsessed about my husband's safety because fear lived by my side, whispering horrible things. And the really sad part is I felt like this was normal.
But it's not normal to always feel afraid. It's not healthy to wear worry on our shoulders. These are signs we have listened to lies and made unhealthy alliances.
I came to realize the Enemy wants to "kill, steal, and destroy" by terrifying me with all kinds of bad things—real and imagined (John 10:10). And he uses this tactic with women in particular. As endless worst-case scenarios play out in our minds, we come to know a warped sense of God's sovereignty. We create the illusion we can control our world. We're so accustomed to it that we actually promote and encourage careful but faithless living.
Thomas Watson, in his book The Art of Divine Contentment, writes:
The word 'careful' in the Greek comes from a root that signifies to cut the heart to pieces, a soul-dividing care. Take heed of this. We are bid to 'commit our way unto the Lord' (Psalm 37:5). The Hebrew word means to 'roll thy way upon the Lord.' It is our work to cast care, and it is God's work to take care.
Anxious living is a lifestyle apart from God. Jesus constantly confronted the fearful, saying, "Do not be afraid" (Matt. 14:27). Here are four things that have helped me resist my lifelong impulse for fear, even as our world remains in many ways a scary, unsafe place:
Understand God designed our physiological and psychological response to trauma. If you or someone you love has experienced trauma, meet with a professional to understand what's going on in your mind and body.
Retrain and override your body's response to triggers. In the same way an athlete trains his body to a specific task, you must train your body to get through the anxious state to a peaceful state. Instead of trying to worry about fears and what-ifs, I had a breakthrough once I focused on God's Word as "active and living" (Heb. 4:12). I needed to tell myself that God was present and powerful enough to override my responses.
Be accountable. Community is critical. If you have a fear stronghold, you need truth tellers in your life. Surround yourself with compassionate people who will walk with you in faithful living.
Reject idolatry. God expects our love and trust. When you choose fear to circumvent trusting God, it becomes an idol. Trusting can be an arduous task amid "trials and sorrows" (John 16:33), but God commands us to trust him for a reason. He hears our worries, concerns, and fears—whether we're face to face with a shooter or creating scary scenarios in our heads.
God is not content to let us sit cowering under the counter. While we cannot always change the reality of a violent world, we can be confident that God is in the process of providing rescue.
Susie Davis is an author (most recently of Unafraid: Trusting God in an Unsafe World) and speaker. More than 20 years ago, she and her husband, Will Davis Jr., founded Austin Christian Fellowship. They have three young adult children. You can discover more about her books and read her blog at susiedavis.org. You'll also find her on Twitter, Facebook, and Instagram.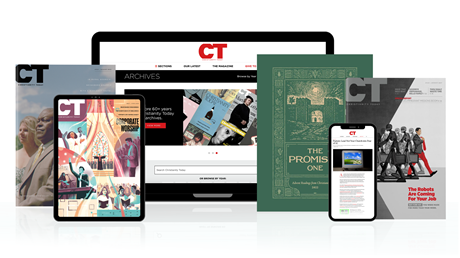 Annual & Monthly subscriptions available.
Print & Digital Issues of CT magazine
Complete access to every article on ChristianityToday.com
Unlimited access to 65+ years of CT's online archives
Member-only special issues
Subscribe
School Shooting Survivor: How I Stopped Being Afraid
School Shooting Survivor: How I Stopped Being Afraid