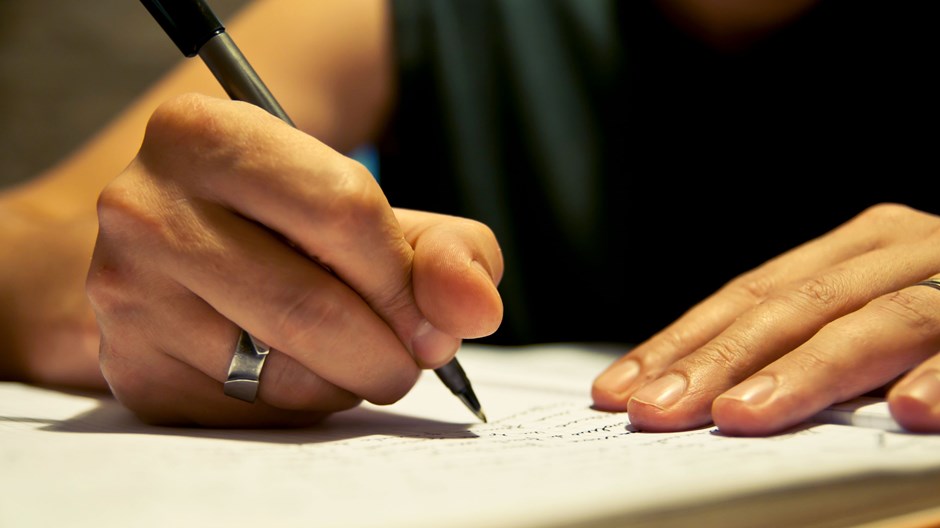 Image: Beba73 / iStock
For the fifth time this year, I found myself reflecting on death and what we leave behind. In addition to public tributes to B.B. King and Elisabeth Elliot, both figures whose work shaped my life, I also lost a grandfather, a childhood playmate…and now a pastor. Most of them had lived well past 80, but my pastor had just begun a new season of ministry.
David A. George brought many years of life and ministry experience to our church, which has a gifted but mostly 30-something pastoral staff. In the short time that he served our church, barely a year, he became a spiritual father to many of us. I'm chronically late to church, but David often stepped out from his post near the back door to greet me, often with a hug.
When I learned about his cancer diagnosis just weeks ago, I thought of poetry—first, lines describing the shock of his illness, then some poems I'd been reading. David had shown interest in a poetry party I hosted, so I planned to send him poems during his treatment, starting with selections from Luci Shaw's advent-themed book Accompanied by Angels.
Her poetry doesn't suck me in the way some sadly salacious headlines do, sneaking away 15, 20, 30 minutes before a semblance of sense of returns and I close the browser window. Instead, Shaw's poems exalt the reader. My mind blooms with the kind of thoughts I want it to hold, and I remember who I want to become.
My pastor had a similar effect. David always encouraged and affirmed my gifts, even if I feared I'd been too bold in my feedback. In my best conversations with him, I came away with a slightly larger sense of my potential.
Reflecting on his life now, and the suddenness of his death, has reminded me I don't know how much life I have left to invest. I could not have known David in his youth, but by 66 he'd become an encouraging, grace-filled man who left a gaping crater around him—not just for the pastoral team, but the countless people who knew and loved him.
Until August, most of us thought David had decades left, not weeks. But he left the kind of legacy he did because David didn't assume on his lifespan or wait until old age to make the most of all God had given him.
I make the most of resources: I hate wasted space, I scrape every drop from the mixing bowl, and I've been known to knit while walking. But this obsession with efficiency means I sometimes overlook priority. I use the fancy fabric I splurged on after I finally sew up all the lesser yards, eat the fresh candy after the stale. And I write only after finishing must-do tasks and taking frequent breaks to zone out on the Internet.
I didn't get to start those letters with poems for my pastor before he died on September 11, barely two weeks after most of us learned he was ill. In God's kind provision, I did write one lunch-break note of thanks, which he received before he died. But there are many letters to others I have yet to write. I've barely done more than talk about my novel ideas. And too many people have never heard me say how much I really care.
For several years now, I've begun the day by asking God to help me seek first his kingdom and his righteousness. I always thought that "first" referred to allegiance — as in, put God ahead of everything else. Give him veto power. But it also refers to the time and order of each day: I need to give him the first fruits of wakefulness, greeting him before others, spending my first chunk of reflective time each day reading the Bible and praying.
Good time management often strikes my more impulsive side as oppressive or, at the least, boring. But really, it's how I protect time for the things I say matter most to me, whether that's God, a written thank-you to a friend or drafting a novel. In the end, it's not my claims of value, but where I invest each hour that shows my true priorities.
Seven years ago, poet Dana Gioia sent me a copy of Cyril Connolly's book Enemies of Promise, about why young artists don't achieve their potential. For Connolly, these enemies range from drink and talk to escapism, marriage, success. Though I don't agree with everything on his list, Connolly's critique aptly explained why so many artists don't endure and mature—and, for that matter, why many Christians don't.
By contrast, my pastor lived an immensely fruitful life. In the weeks since his diagnosis, more than 1,100 people have joined a Facebook group to post tributes about his impact on their life —sharing story after story of Christ-like welcome, love and grace. He remained a serious amateur violinist until the end, and many told stories about his raucous, exuberant laughter. David George cared about the fullness of life, and ordered his very well.
It may be years before I really know how my pastor helped me grow, but his time on earth forms a beautiful picture of what a life submitted to God can look like and much fruit he can bear through us when we yield. The least I can do to honor him is to follow his example.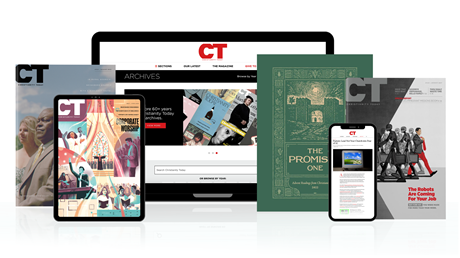 Subscribe to Christianity Today and get access to this article plus 65+ years of archives.
Home delivery of CT magazine
Complete access to articles on ChristianityToday.com
Over 120 years of magazine archives plus full access to all of CT's online archives
Subscribe Now
A Life Well-Ordered
A Life Well-Ordered